How to Get to Vietnam from Cambodia by Flight?
Posted on 20/09/2018 6:53:42
Vietnam and Cambodia are very popular among travelers. Both countries pride themselves on an attractive tourist offer. In either country, you will encounter friendly locals, beautiful landscapes and impressive attractions. Furthermore, tasty cuisine will make you love Asian gastronomy.
What is equally convenient, Cambodia and Vietnam are neighbors. So, you can combine a visit to both of them for a memorable Vietnam and Cambodia tour during a single trip. There are many options you can use to travel between them. Yet, ground transport features certain limitations. For that reason, getting to Vietnam from Cambodia by flight is most convenient. Especially since flight fares are affordable to most tourists. Check more for Cambodia transportation.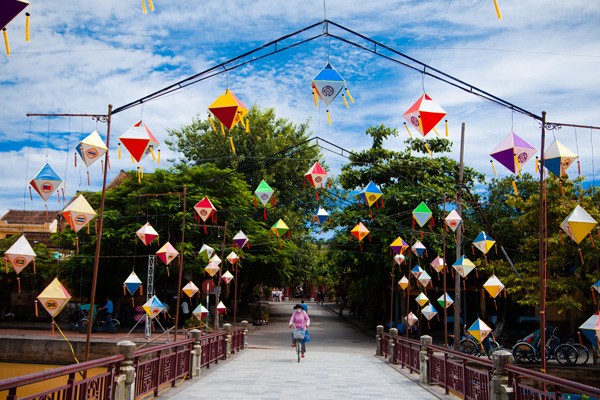 Main airports of Cambodia
The airport in Phnom Penh (PNH) is the major international gateway in Cambodia. The airport serves the bulk of foreign and local travelers. It also has a wide range of accompanying services, such as ATMs, dining and shopping. The distance between the airport and the center of Phnom Penh is 14 km (9 mi).
Another major Cambodian airline hub is Siem Reap (REP). This international airport is similar to Phnom Penh's regarding available services. And the distance to the center of Siem Reap is 8 km (5 mi).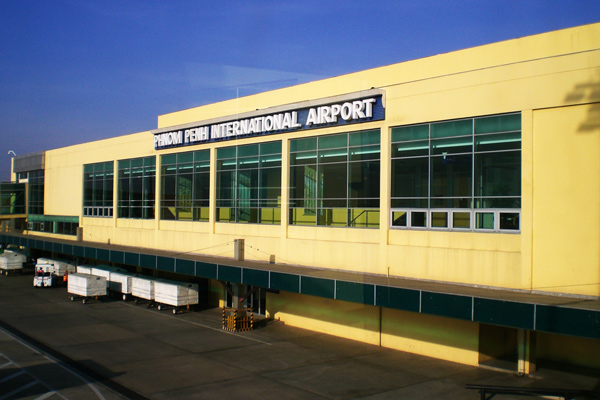 Main airports in Vietnam
Vietnam has 3 main airports that serve international travelers. These are airports in Ho Chi Minh, Hanoi and Da Nang.
Of these three, Ho Chi Minh (SGN) is the most popular among regional and international passengers. Airport in Hanoi (HAN) is the next major airline hub. Both airports feature commercial areas with wide shopping opportunities. International Ho Chi Minh airport is virtually in the city. Hanoi airport is located some 30 km/19 mi from the city center.
From Cambodia, you can land at Da Nang international airport (DAD), too. Located roughly halfway between Ho Chi Minh and Hanoi, it is usually used by tourists visiting Hoi An and Hue. Da Nang airport is within the city limits.
Albeit Hanoi is the capital of Vietnam, the majority of travelers choose to fly to Ho Chi Minh first. Lower fares and shorter flight times are the reasons for sure.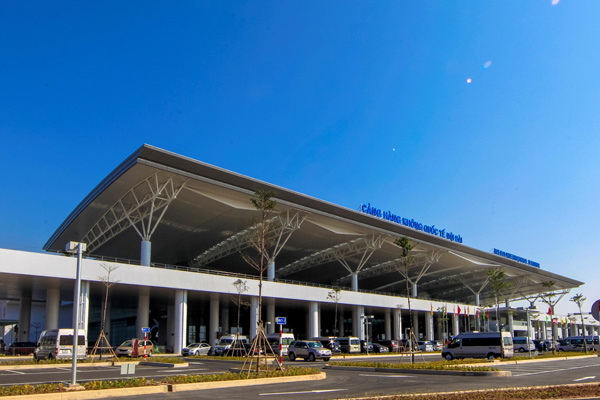 Flying from Cambodia to Vietnam
By putting certain exceptions aside, flying to Vietnam is the most affordable in spring and autumn. The months of March, April, September and October correspond to the best times for visiting this country. So, you should book a flight to Vietnam from Cambodia during these months. And for the best chances to get the lowest deals, book a flight between 2 and 2 and a half months before the scheduled departure.
Direct flights take off from airports of Phnom Penh and Siem Reap. Destination airports are usually Ho Chi Minh, Hanoi and Da Nang to some extent. For the most part, direct flights are more affordable than connecting flights.
People traveling from Phnom Penh to Ho Chi Minh usually fly around an hour. As for the fares, you should prepare around $80 USD for a one-way ticket in September and October. Some of the most affordable airlines are Cambodia Angkor Air and Vietnam Airlines. Other airlines are usually significantly pricier. In general, the average flight cost from PNH to SGN is around $115. The price of the return trip is around $200.
Flights between Phnom Penh and Hanoi are usually connecting. And layover times vary to a large extent. In general, the shortest flights from PNH to HAN last around 4 hours. In comparison with flight deals to Ho Chi Minh, these are higher, starting from around $140 in one direction. In this case, booking a flight between 2 and 3 weeks in advance usually grants the lowest fares.
Flying directly from Siem Reap to Ho Chi Minh saves you both money and time. Flight times are for around 15 minutes longer than from Phnom Penh. As for the fares, these are similar or a bit higher, depending on various factors. For example, flying from REP to SGN in October shouldn't cost you more than from PNH. Yet, the average price for one-way flights is around $140 USD. Return trips usually cost $260 USD. Cambodia Angkor Air is commonly the most affordable airline, while Vietnam Air has notably higher deals.
A trip from Siem Reap to Hanoi by plane tends to be a peculiar one. Both direct and connecting flights are available, but related expenses tend to be quite surprising.
Direct flights take travelers from REP to HAN in less than 2 hours, in general. Journeys with layover last 3 hours at least. In some cases, direct flights will set you back less than connecting flights. Yet, flights with intermediate points are cheaper more often. That way, you can save a few dozen $ USD if time is not an issue. Cambodia Angkor Air, VietJet Air and Vietnam Airlines are some available airline companies.
For flying in October, a one way ticket from the Cambodian city to the Vietnamese capital should cost you from $100 USD to $130 USD. The price difference rather depends on whether the flight is direct or connecting. Yet, average prices are much higher. For a trip in one direction from REP to HAN, the average fare is $160 USD. For the return trip, the approximate cost is $320 USD. For securing the least expensive deals, try to book a ticket between a month and two in advance.
Flying from the Cambodian capital of Phnom Penh to Da Nang is another complex affair. Passengers traveling between these destinations usually have to land once or twice before reaching Da Nang. Planes flying between these cities in Vietnam and Cambodia usually land in Ho Chi Minh. Some other connecting cities are Bangkok (Thailand), Kuala Lumpur (Malaysia) and Singapore. The duration of the journey may exceed 10 hours with ease.
For a flight in October, you should be able to book a ticket in one direction for approx. $120. Yet, the average annual price for flying between PNH and DAD is around $180. VietJet Air, Malaysia Airlines and AirAsia are some airlines you will change along the way.
Finally, you can get to Da Nang from Siem Reap, too. For flying between these popular destinations in Vietnam and Cambodia you can opt for direct or connecting flights. While traveling, you may land once or twice in Ho Chi Minh, Kuala Lumpur or Bangkok. Fares start from $100 in October for a one-way flight. The average deals are around $200. If you plan to return to REP, a round trip, with the average price of up to $300, should be worthwhile for you.
It shouldn't surprise you to find a cheaper fare for a connecting flight between these destinations. Yet, direct flights are more affordable in most cases. With a direct flight, you'll reach your Vietnamese destination in 1:15 hours. With connecting flights, you will need around 5 hours at least. Some airlines flying between the Cambodian and Vietnamese cities are VietJet Air, Vietnam Airlines and Jetstar Pacific.
>Except for flight, you can get to from Cambodia to Vietnam by Bus and Land.
> Check for all popular Vietnam and Cambodia tour packages here.