How to Plan a Vietnam Trip for the First-time Tourists
Posted on 27/09/2017 2:17:28
Many destinations around the world boast of their unique scenery, charming beaches, or historical relics. In contrast to this, Vietnam does not have any "unique" scenery, although it is extremely beautiful, has fewer historical sites than China, less beaches than Thailand or Indonesia, and less convenient transport than Singapore and many other Southeast Asian countries. So what is it about Vietnam that makes it worth visiting?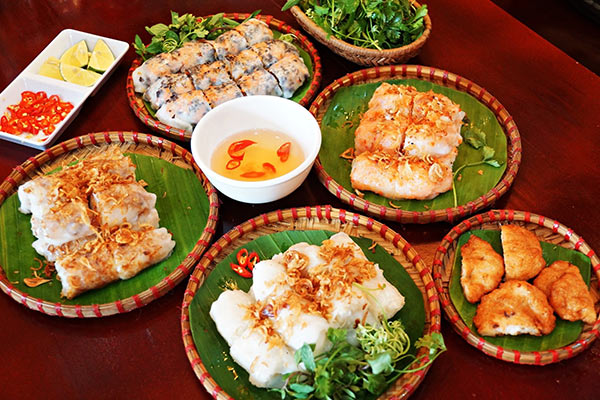 Simply put, it is a safe and high-value place to visit. You will be guaranteed excellent experiences, delicious Vietnamese cuisine, delightful beaches, friendly locals, and the beautiful Vietnamese culture. While it may not boast of being the best or "most unique", it can boast that it encompasses everything you might look for in a Southeast Asian vacation. And all without spending too much money.
About Vietnam Tourism
Vietnam is one of the few countries that can boast of being absolutely safe for foreign visitors. The country has never been the victim of a terrorist attack and is listed as being safer than over 140 other countries for such. There is a stable political situation with relatively low crime rates. And with most Vietnamese being Buddhists, it only adds to the high Gross Domestic Product of happiness.
The government has provided strong support to the tourist industry and friendly travel surroundings, and the tourism industry is a popular career for the young Vietnamese. With many people in the country wanting to improve their English, you can even find some free tours in Hanoi by people who will guide you around the city so they can learn more English.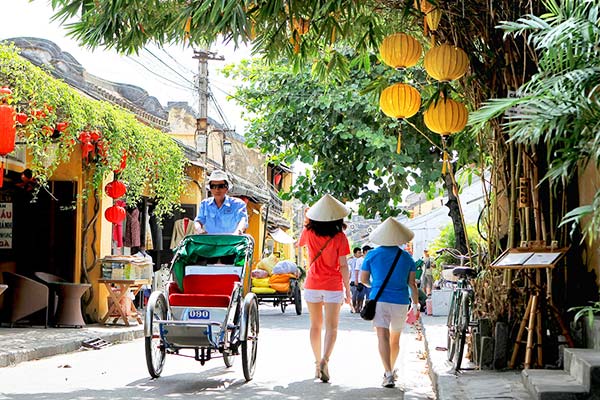 Vietnam has over 3,260 kilometers of coastline, with several great beaches, such as Phu Quoc, Nha Trang, and Danang. Moreover, the Vietnam Tourism Bureau has increased tourist travel to Vietnam by highlighting its many small, charming, offshore islands. If you are looking for culture, Vietnam has six World Cultural Heritage Sites, from the Hoi An Ancient town to the thousands of limestone karsts and beautiful islets of Ha Long Bay. In addition, for the foodies in you, Vietnamese cuisine deserves a try, whether it is the fresh seafood of Halong Bay or the delicious street foods of the Hanoi, Hoi An, and Ho Chi Minh City street markets.
From the compelling culture to the natural beauty of the countryside, from beaches and rice terraces to mountains and breathtaking views, Vietnam has thousands of good reasons to pay it a visit. While it may not be "unique", it is still rated as one of the most beautiful countries in Asia as a whole, and nature has been kind to Vietnam in terms of its scenery, and it is blessed with a wide range of different landscapes, which can all be visited throughout your trip.
Weather and When To Go
Vietnam boasts a tropical climate with a considerable amount of sun, high monsoon rainfall, and high humidity. The climate in Vietnam is split into three distinct regions, Northern, Central, and Southern, each with its own different climate, and governed by the elevation of the area. Northern Vietnam is more like the temperate tropical countries, such as Japan, with hot summers and cold winters, while Southern Vietnam has a more tropical, two-season climate, with wet season and dry season, and both being fairly hot.
Northern
The Northern Region of the country has four distinct seasons, summer, autumn, winter, and spring. Summer temperatures range from 25 degrees to 35 degrees, and it is the monsoon season, so it can get very wet. Autumn is the best for seeing the leaves turning brown and gold, and is great for photography, while winter starts to get cold, with the lowest temperatures reaching freezing. Warm clothing is a must for the coldest months of December and January. Spring runs from March to late-May, and as the weather warms up there are often light showers.
Central
The Central Region is further divided into different climates that transition from north to south. The northern area is influenced by the Northwest monsoon that brings steam in from the ocean, making the weather cold yet very wet. The summer is the dry season, influenced by the Southwest monsoon, so the temperatures can get as high as 40 degrees, with very low humidity. South Central has no influence from the Northwest monsoon due to the mountains, and the provinces have dry and hot weather in the summer. However, the rainy season here does not coincide with the rest of the country, and the rainy season only runs from June to August.
Southern
The Southern Region of Vietnam has the most typical tropical climate, with the rainy season lasting from May until November, and the dry season from December to April, with February to April being the hottest months. With such a diverse weather and climate pattern, Vietnam can be visited at any time of the year, and plan your trip according to the weather in each region. For trips to Hanoi or Sapa, it is best from October to December, and Saigon is great in February or March, while January through to July is excellent for traveling to Hue and down as far as Nha Trang.
Top Destinations
Hanoi
The capital city of Vietnam, Hanoi is a great place to start for first-time visitors, with many things for you to do. More traditional and relaxed than Saigon, you can wander down the city streets and get a real feel of the culture of Hanoi. Street food is one of the quintessential experiences of Hanoi (as well as many other cities, as the types of food differ from region to region), and is renowned for being the best in Vietnam. The main highlights of the city for tourists are the Hanoi Old Quarter, Hoan Kiem Lake, the Temple of Literature, the Mausoleum of Ho Chi Minh, and the Ethnology museum.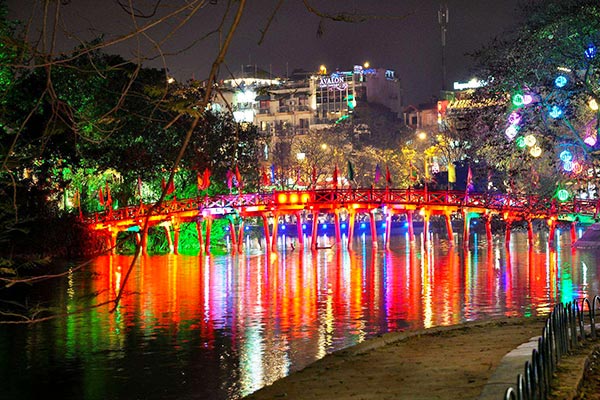 Halong Bay
One of the top sites to visit in Vietnam, this World Heritage Site is one that promises, and deloivers, excitement and adventure. From kayaking through sea caves and rock-climbing on limestone karsts, to sunbathing on hidden beaches, exploring the drifting boat villages, and watching the sun sink into the waves from the deck of a local junk boat. All of this is available, and more, in Halong Bay, and there are also overnight cruises that offer great tour packages.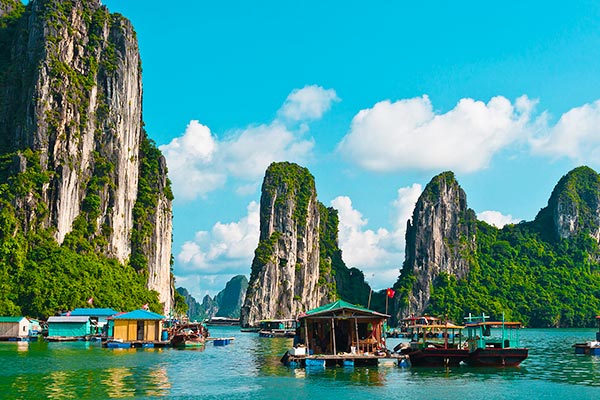 Sapa
This stunningly beautiful place in Northern Vietnam is full of lush green valleys that are the home to the various hill tribes that still live in the traditional ways. The Black H'Mong, Red Dao, and the Giay tribal villages provide fro an authentic experience, observing how the people live, and even offering a home-stay visit to learn more about their way of life. Treks through Sapa can lead to some of the most beautiful sights in the country, making foot travel the best method here.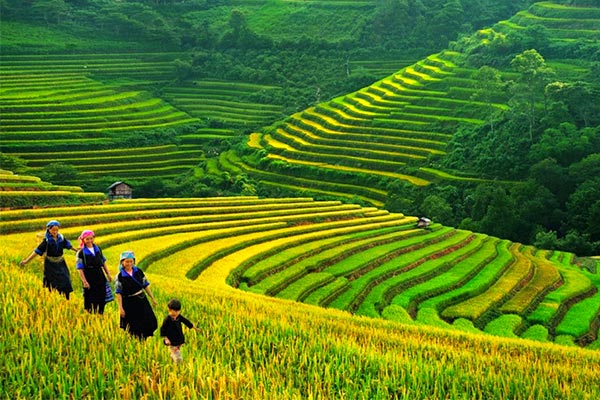 Danang
For those who are intending on a luxury trip to Vietnam, Danang is the perfect place to go. It maintains its excellent safety reputation, and is without beggars, drug addicts, and has very little traffic congestion. The My Khe Beach has been voted as one of the 6 most beautiful beaches in the world by Forbes Magazine. With beautiful white sand beaches and crystal-clear waters, it is one of the best places to top up your tan, and take a relaxing dip in the sea.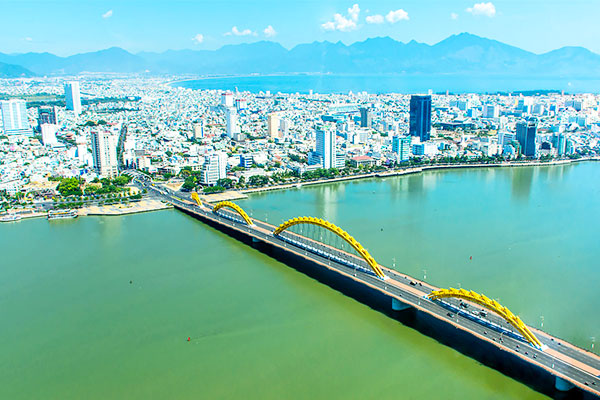 Hoi an
One of the most tranquil old-towns in Vietnam, Hoi An has narrow winding streets, Chinese-style shops, Japanese teahouses, and beautiful, elaborate temples. It is only a small town, and the lack of traffic makes it more relaxing and stress-free. The town has its own kind of charming beauty with some of the country's most delicious cuisine.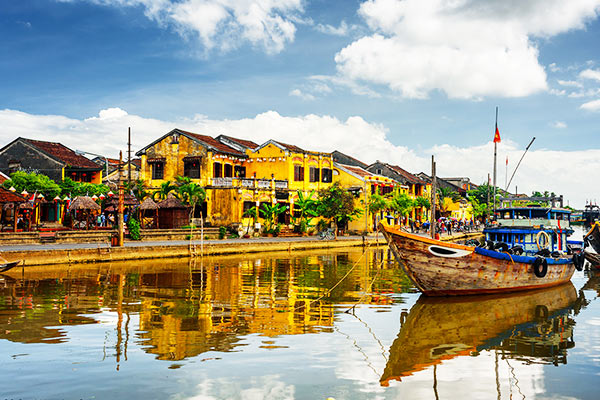 Ho Chi Minh City (Saigon)
Formerly known as Saigon, Ho Chi Minh City is Vietnam's most up-and-coming boom-town. Akin to New York, it is a city that never sleeps, and you can find almost anything you want, day or night. This new Asian metropolis still carries a lot of traditions, and the two sides of the spectrum complement each other perfectly, making exploring Saigon an exciting experience. And for some of the city's best street foods, the area surrounding Ben Thanh Market is the place to go.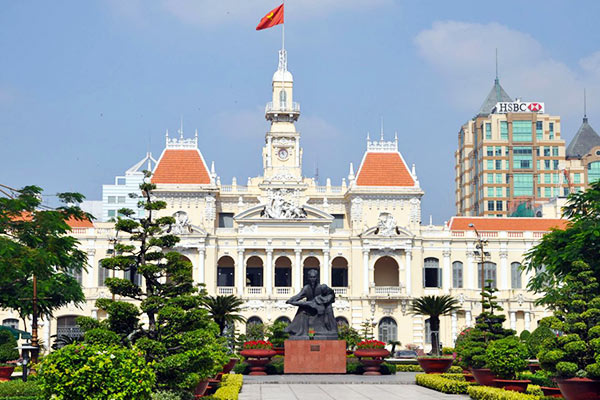 Another feature of Ho Chi Minh City is the Cu Chi Tunnels, which run under the outskirts of the city, and all the way to the Cambodian border. The tunnels were originally dug for the Viet Cong soldiers during the conflict, and were used to hide from the American forces. Now, visitors can crawl through some of the tunnels, and learn about the struggle for life of the soldiers who spent several months underground. This impressive part of Vietnam's history is worth a visit.
Mekong Delta
Way down in Southern Vietnam lies the famous Mekong Delta, and if you are visiting, you should take at least a day spent there. The beautiful, picturesque scenery is filled with coconut palms, fruit gardens, and rice fields, and this stunning waterworld is best explored by boat. And do not miss the colorful floating markets at Cai Be and Cai Rang.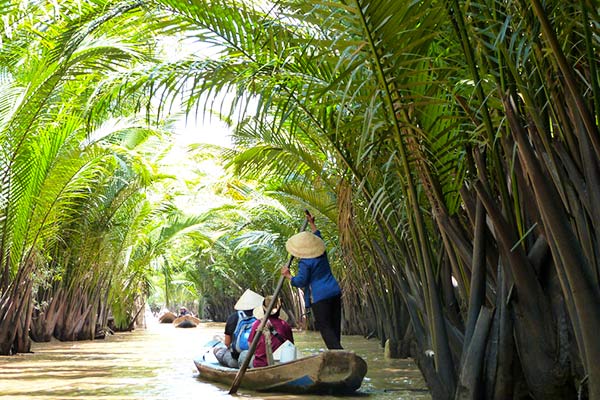 How to Get to Vietnam
By Air
The most convenient and easiest way to get to Vietnam is by air, and Noi Bai Airport in Hanoi and Tan Son Nhat Airport in Ho Chi Minh City are the biggest international airports in Vietnam. The Danang airport also has a few selected international flights. You can book flights easily online from several of the listed airlines, although the airports are outside the cities, so transfers would be by taxi to the city itself.
Overland
Vietnam has several overland border crossings, and if you are coming from one of the neighboring countries, it is easy to get the visa at the Embassy in that country before leaving. There are five crossings from Cambodia, six from Laos, and two from China.
By Sea
As well as land and air entry, there are also three ports that accept cruise ship dockings, and you can enter the country there with a pre-obtained visa from the Vietnam Embassy in any country you are traveling from. The ports of Nha Trang Port, Cai Lan Port, Phu My Port welcome many foreigner travelers to Vietnam.
Visa Requirements
Entry to Vietnam requires a passport with at least six months remaining and a visa to enter the country. Visa-on-entry is allowed for those arriving by air, and you can download the visa exemption document online through the Embassy website, and pay the fee in dollars. Not all countries require a visa, and the list of exceptions can be found on the Vietnam Embassy website, as can the list of nationalities for which visa-on-arrival is not permitted.
Currency
The currency in Vietnam it the Vietnam Dong (VND), which is only provided in bills or banknotes. Vietnam no longer uses coins. Exchange rates can vary, but on average are around 20,000 VND to the US dollar. Check the rate at the place you are exchanging, as hotels often have lower rates than banks. Banknotes come in the following denominations: 500, 1,000, 2,000, 5,000, 10,000, 20,000, 50,000, 100,000, 200,000 and 500,000 with different colors and images. Pay particular attention to the 20,000 note as it is similar in color to the 500,000 note.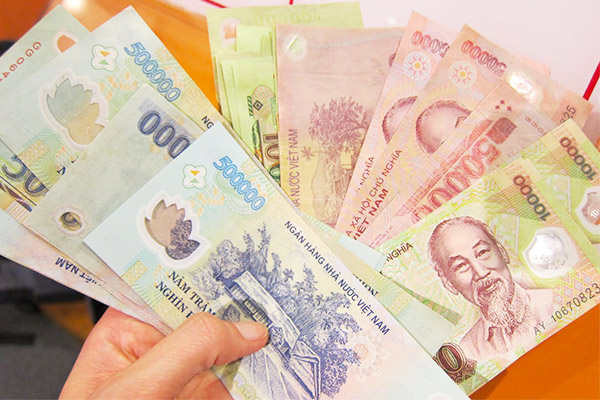 Certain rules apply in Vietnam regarding banknotes, and you must pay special attention to them. Always check the notes you are given on exchange, as notes that are torn, written on, or too faded will not be accepted by shops, restaurants, and other places. Moreover, make sure the currency you are bringing to exchange is free from marks, stains, writing, and tears, as even the banks will not exchange them, and hotels or money-changers will offer a much lower rate.
There are ATMs everywhere in Vietnam, so you really do not need to bring much cash with you. Cash withdrawn through bank ATMs gives the same exchange rate as the bank, so you get a good deal there. Keep plenty of small bills to hand, as they are useful for paying for buses and small things.