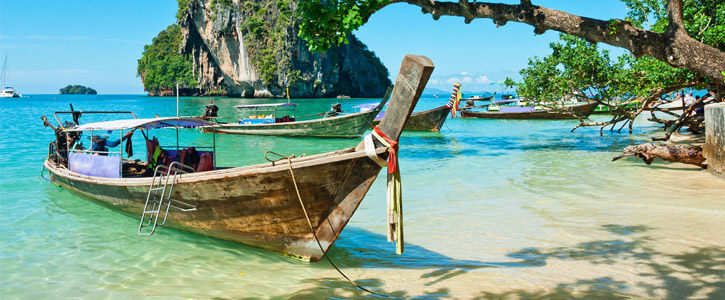 Tips of Avoiding Travelling Fraud in Thailand
Posted on 12/09/2016 9:59:29
Thailand is called the kingdom of smiling and this Buddhist country always gives us a friendly impression. But because the Thai tourism industry is so developed, there are many different kinds of people living there. It is inevitable that there will be some swindles and frauds. Here we will introduce 10 common scams that you may encounter.
1 Taxi Scams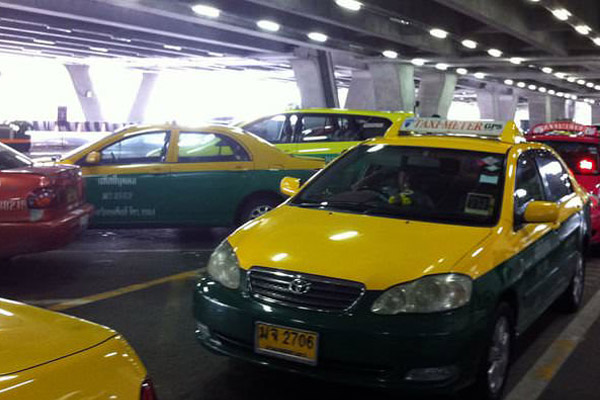 Bangkok taxis are extremely cheap (Pricing starts 35 THB and add 2RMB per 400 meters). In order to increase income, many taxi drivers think about cheating tourists. It is the most common and minor fraud in Bangkok. Strictly speaking, it may be not a fraud in fact. Almost all of the tourists who are having holiday in Bangkok will encounter this kind of thing, unless your Thai is fluent or you are familiar with the route or the taxi drivers are frank.
Means of fraud: very simple — detour. Anyway, you do not know which the shortcut is.
Principal places of occurrence: around Bangkok (in particular, shift taxis in airport taxis and taxis in tourist areas, such as Siam periphery, Erawan area, Silom Road, Khao San Road. etc.).
The amount of loss: 10–200 THB each time.
Precaution:
Ask the hotel owner for help or prepare a Thai map.
2 Tuk-tuk Car Scams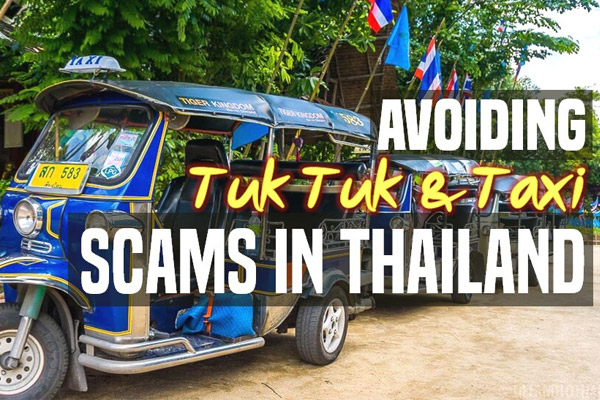 At Royal Palace and Jade Buddha Temple area in Bangkok, there are many Tuk-tuk drivers. They usually say that the Imperial Palace (or the place you just want to go) is closed for some reason (such as a member of the royal's coming, or internal refurbishment, etc.) and he knows that there is another place nearby which is famous and attractive, or another great Art Museum where you can see many great historical heritages. Then, he will take you to those places.
And he says he charges you only 50 or 100 THB. How cheap it is! You may make a deal with him. Then, you may be brought to the so-called Monks. After you finish your pray, you may find your phone and wallet in your bag which is beside you is gone; you may also be sent to an "Art Museum" (In fact, it is a gift or jewelry store selling inferior goods) and be forced to buy a bunch of junk.
Principal places of occurrence: neat the Grand Palace, the Jade Buddha Temple, Wat Pho, National Museum, Museum of Siam and other major monuments and museums.
The amount of loss: They will try to cheat (or steal) as much as they can, from a few thousand to tens of thousands are possible.
Precaution: Ignore the tuk-tuk driver who strikes up a conversation with you .Regardless how kind they look like, do not pay attention to him, especially do not get on his car!
3 Massage Fraud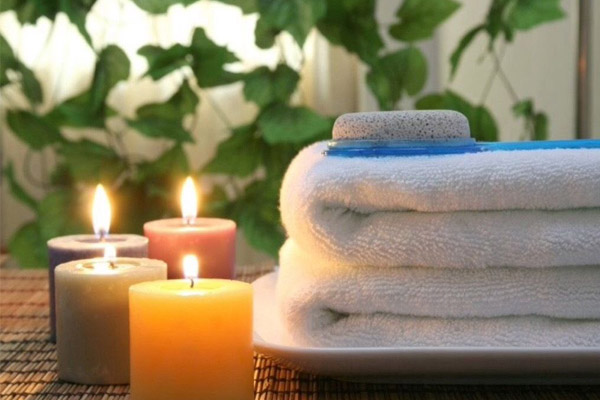 There will be someone who pretends to be the manager of a massage shop soliciting customers on some alleys and streets where there are many tourists or hotels. He will say he is the manager of a massage shop. Since there are a few customers in his shop, he will only charge you 250THB per hour while he charges others 500THB per hour ordinarily. When you follow him and arrive at the massage shop, he will ask you to pay first. You give him the money and he leaves. When your massage finishes, the shopper will ask you pay again. And you have to pay 500THB per hour. If you say you have paid before, the shopper will say they don't know the person who brings you here. Then, you suddenly realize that you are tricked.
Principal places of occurrence: near Bangkok's Sukhumvit Road where there are many streets with a lot of tourists
The amount of loss: about 500 to 1,000 baht per person
Precaution:
1. Select the well-known and large-scale massage shops.
2. Never answer anyone who tries to strike up a conversation with you.
3. Pay at the store counter.
4 Cheater Who Pretends to be Warm- hearted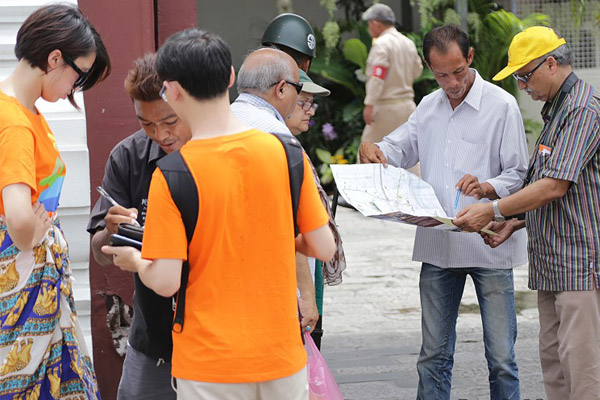 The swindling methods near the Grand Palace in Bangkok: On the way to the Grand Palace, Wat Pho or Wat Arun, you will encounter someone who approaches you and ask where you are going, then he will tell you that the place you want to go is not open or it has been closed an hour before. When you hesitate and feel confused, they will point you other temples nearby and help you to get a tuk-tuk to those places. Finally, you will be taken to a jewelry store.
Precaution: When someone tells you that the destination you're going to is not open today, you should check it by yourself.
Notes:
Opening Time of the Grand Palace's: 8: 30am-15: 30pm
5 Pigeons Scam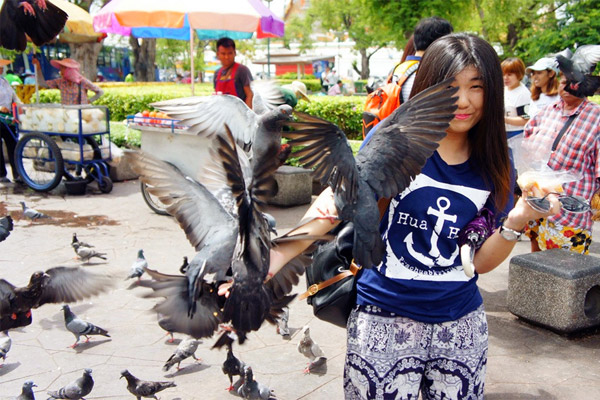 If the vendors who feed pigeons near the Grand Palace see tourists, they will give corns to them and say "feed them, feed them. Do not take these corns. If you them, they will ask you for money no matter you feed the pigeons or not. They ask for 150 THB for the corns.
6 Cash Scams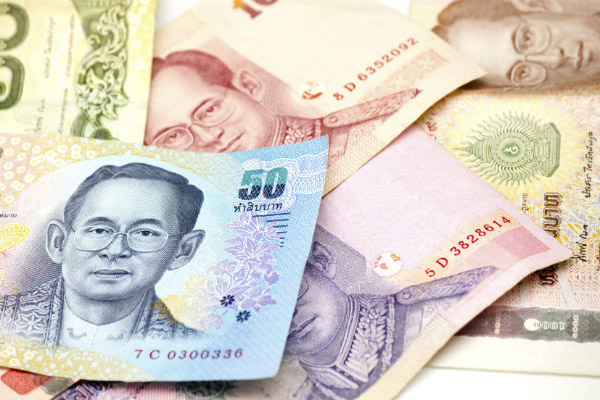 After buying something, you may be stopped by a foreigner (easily happens to girls). He will ask you to help him buy something. Then he will show you the currency of his country and ask you to show the currency of your country. If you open your wallet, he will take the money in your wallet and start to count. After counting all the money, he put your money back to your wallet and say good bye to you. You certainly do not believe that the money will be gone under your eyes. But when you check the money in your wallet, you find half of your money is gone.
Principal place of occurrence: 7-11 near the Four Faced Buddha
The amount of loss: It depends on how many cashes you have and how clever the swindler is.
Precautions: Do not talk to strangers who try to strike up a conversation with you, especially girls. Do not expose your money to others.
7 Unscrupulous Travel Agents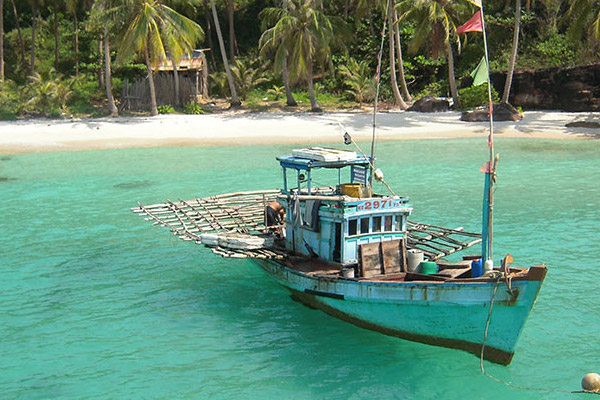 If you buy a one-day trip at a local travel agency on the street In Thailand, you must check your itinerary again and again. Otherwise, you may be cheated by the travel agency that they can't afford what they have promised before. Even you will be menaced if you blame the travel agency. In this case, you can first call the Tourism Complaints Tel: 1155. If the local travel agency deceives consumers indeed, it will be severely punished.
8 Fraud of Water Activities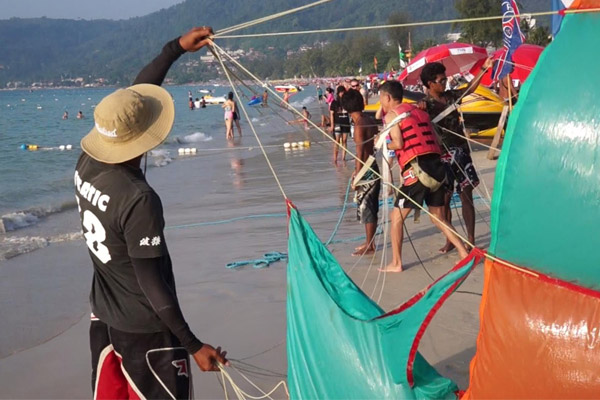 Enjoying water activities at Thailand seaside resort is a focus of the trip of Thailand for most people. But, when you choose to play some water activities (especially water motorcycles), you must choose the store prudently.
Means of Fraud:
You can see many merchants selling various water activities (such as Jet Ski, parasailing, banana, etc.) on many famous beaches, such as Pattaya, Phuket, etc. However, there are some merchants who will send a Jet Ski to knock lightly on the Jet Ski you are riding while you are enjoying the activity. Then, they will quickly leave.
When you finish your activity and return the Jet Ski to the merchant, the merchant will check the Jet Ski carefully. Then, he will point out the scratch and ask you to compensate him for it. He may ask you pay several thousand Thai Baht or even more. In this case, you have no evidence to prove it is not your fault but just pay money for it.
Principal places of occurrence: Pattaya beach, Phuket beach.
The amount of loss: usually about 5000-20000THB
Precaution:
1. If you have a guide, ask your guide to help you to find a trustworthy boatman and help you to negotiate with the boatman.
2. If you don't have a tour guide and your Jet Ski's driving techniques are not very good, you can ask the boatman to assign a boy to drive with you. Therefore, it is not your fault if anything happens.
9 Adult Show Fraud
Principal place of occurrence: Near Patpong Night Market
The amount of loss: 5000-50000THB
Precaution:
1. Do not go to those shops on the second floor or above the second floor. The bars in Patpong night market on the first floor are run legitimately; regardless it is A Go Go Bar, Simon Bar, or Comrade Bar.
2. If you can, try not to watch the adult show in Bangkok. You are recommended to watch an adult show in Pattaya. There are several famous and legitimate adult shows (such as Big Eye) in Pattaya.
10 Bar Girls' Scams
Some prostitutes would give the guests a price on the street. But when they come back to the hotel, the prostitutes will secretly add drugs in the drink. Then, when you are in a coma, she will steal all your belongings and leave away. When you wake up, you only find you have lost all your money.
Principal places of occurrence:
1. Bangkok: Patpong Night Market, NANA red light district, Soi Cowboy red-light district, Sukhumvit Road.
2. Pattaya: Beach Street, Walking Street red-light district.
3. Phuket: Patong Beach, Street bars and other gathering areas.
The amount of loss: It depends on how many belongings you have. They will take all your cash, credit cards, jewelry, watches, mobile phones and so on.
Precaution: Do not take roadside bar girls or prostitutes to your room. If you really want try it, you can go to Thailand wash bath, the price here is reasonable and it is safe. If you really want to take someone back to the hotel, it is recommended that you can go to find one at the large-scale A Go Go Bar. It is safer.
If the room has a strongbox, you can lock your valuable objects, documents, and cash in it.