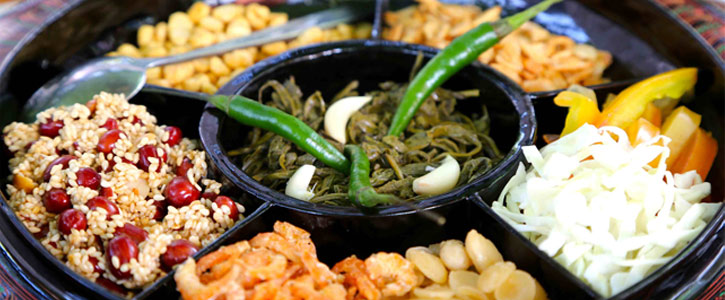 Top 10 Most Recommended Dishes in Myanmar
Posted on 2/12/2016 8:52:28
A tour to Myanmar will be perfect if you know what to eat in this country. Food in Myanmar is influenced by neighboring countries, including Thailand, China, India and perhaps all of the countries in Southeast Asia. White rice is used for most of those dishes with a variety of meat, fish, vegetable, fruit and soup. Here are the top ten dishes in Myanmar that are recommended to you to have a taste during your journey.
1. Tea leaf salad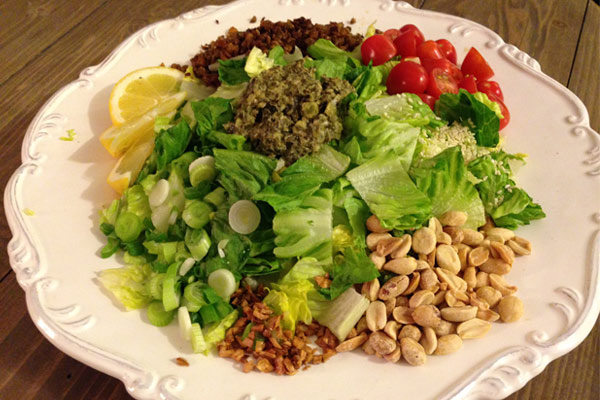 Lephet Thoke is recognized as the most famous food in Myanmar. Burmese people love to eat leaves for dessert, so they are glad to include leaves into their dishes. This salad of pickled tea leaves is mixed with bitter leaves and shredded cabbage, sliced tomatoes, crispy fried beans, nuts and peas. And add spice and garlic on the top, then pour garlic oil. You can take it as a snack, an appetizer or eat with rice.
2. Shan-style rice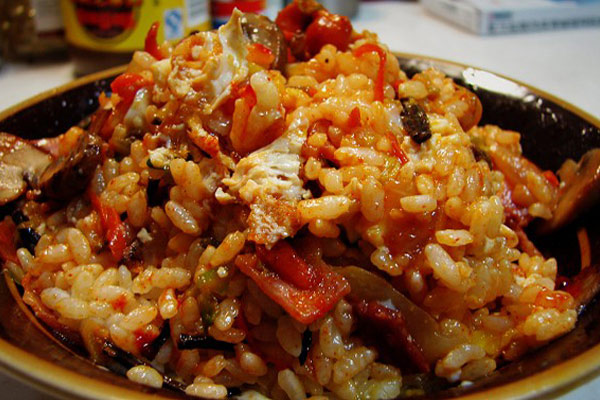 It is called Nga Htamin in Burmese, meaning rich with fish. It is a spicy snack that smells delicious and great. The rice for this dish is cooked with turmeric and be placed on a disk with pieces of freshwater fish, as well as garlic oil. You can take it with leek roots, cloves of raw garlic and fried pork rinds.
3. Burmese curry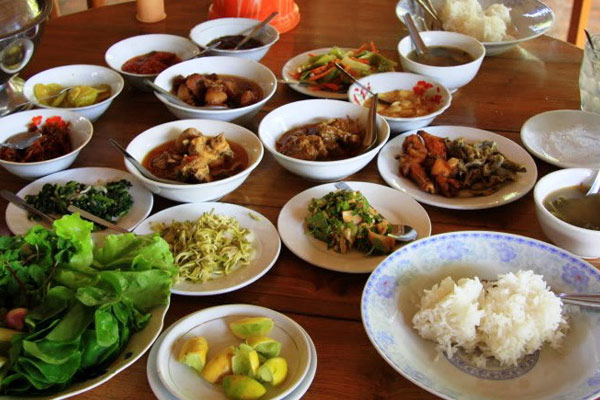 In Myanmar, you will get a meaty and oily curry rice with pork, fish, shrimp, beef or lamb, as well as a series of side dishes after you order a curry. The side dishes include bread salad, fried vegetables, a bowl of soup and a plate of fresh vegetables that have been cooked. That is the Burmese style curry.
4. Nangyi thoke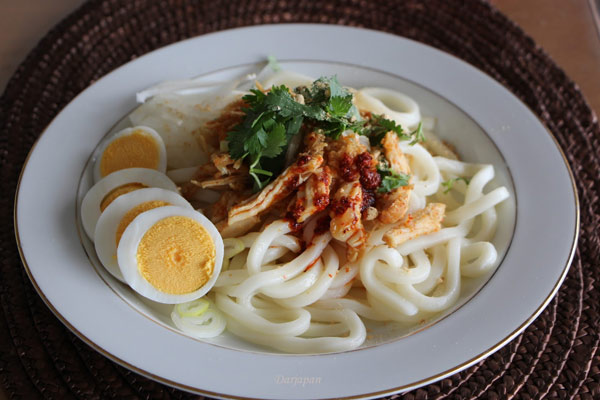 The dry noodle dish is one of the most popular snacks in Myanmar. It is a salad made with noddles and broth. Usually, the main ingredients are chicken, fish cake that has been cut into slices, bean sprouts and a spiced corned egg. Besides, the ingredients have been seasoned with a mixture of roasted bean flour, turmeric and chili oil, making this dish delicious with a unique flavor.
5. Burmese sweet snacks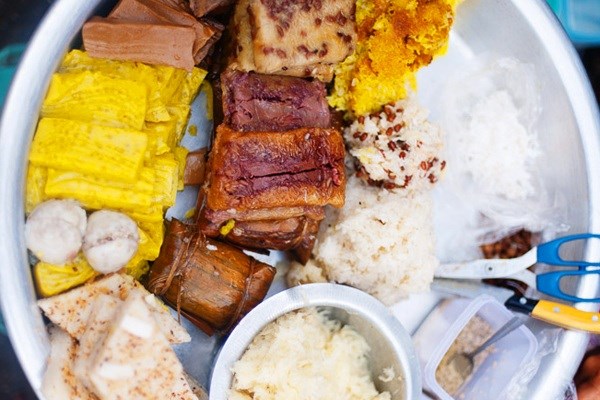 Burmese call sweet snacks as moun. They are not just desert in Myanmar. People take them as appetizers for tea in the morning and in the afternoon. Sweet snacks in Myanmar is not made from sugar. The sweet ingredients are usually taken from coconut, coconut milk, rice flour, sticky rice flour, tapioca and fruit. So, they taste more natural and sweeter.
6. Deep-fried stuff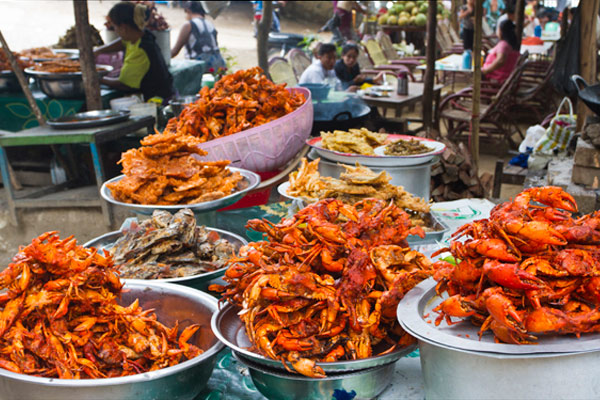 It seems like Burmese can't live without fried food in oil. You can see people selling fried food everywhere and you can see people eating everywhere. Most of the snacks like samosas, spring rolls, pretzels, candy, bread that you can have on the street or in tea houses are all fried. The Akyaw that topped on noodle dishes are also a kind of fried jardiniere. If you are really into fried snacks, you can try Buthi Kyaw – a fried snack made by battered pumpkin.
7. Shan-style 'tofu' noodles
One of the unique dishes in Myanmar is hto-hpu-nwe or "warm tofu". But it is not real tofu, but just a thick porridge that is made from chickpea flour. This yellow thick porridge is usually taken with rice noodles and chicken or pork that have been pickled. There will also be a little spicy oil and served with pickled vegetables and broth.
8. Mohinga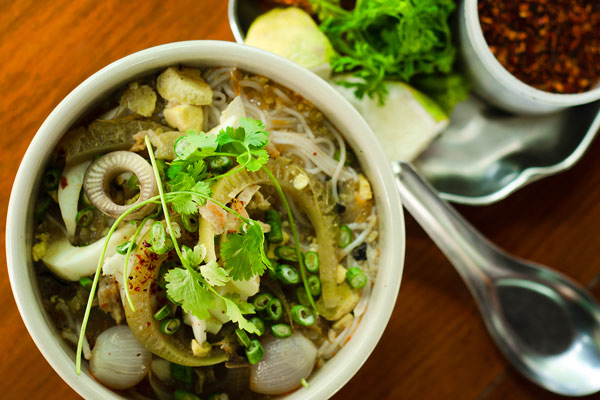 This dish is always in the list of top dishes in Myanmar and is considered as the unofficial national dish of Myanmar. The rice noodles in fish is based on curry broth with flavor of onion, garlic, ginger, lemon grass and banana-stem. Usually, there will be spiced corned eggs, akyaw, fried vegetables or other snacks.
9. Shan-style noodles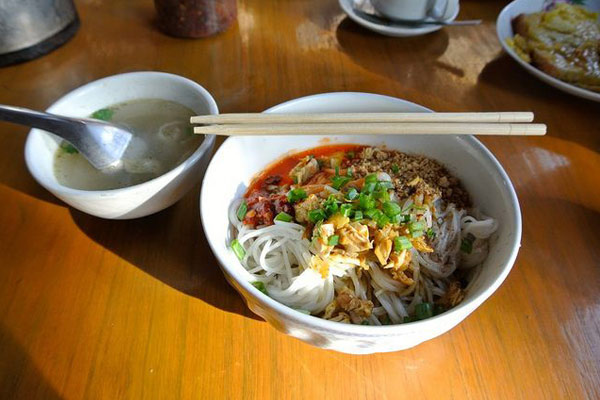 This Shan-style dish is relatively simple and tastes lighter than other noodle dishes in Myanmar. The rice noodles for this dish is peppery and served with pickled chicken and pork. Usually, it will be topped with roasted sesame and a little garlic oil.
10. Burmese tea house meals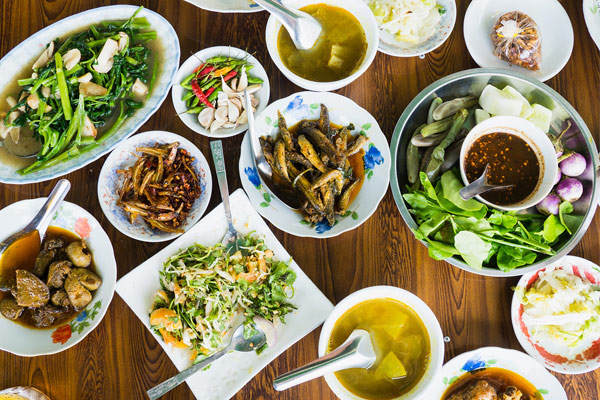 Local people and tourists go to tea house in Myanmar can not only enjoy cups of sweet tea and mill, but also can taste kinds of Burmese meals. And the house owners of different ethnicity will offer dishes that feature the food of their nation.
Now, you definitely desire to have a taste of all the popular and unique dishes in Myanmar, which is easy as long as you start to prepare your tour to Myanmar. And we are always here waiting to give you expert advice and plans that will make your trip in Myanmar the best one. Talk with our travel consultants and you will be surprised to find out how helpful it will be.