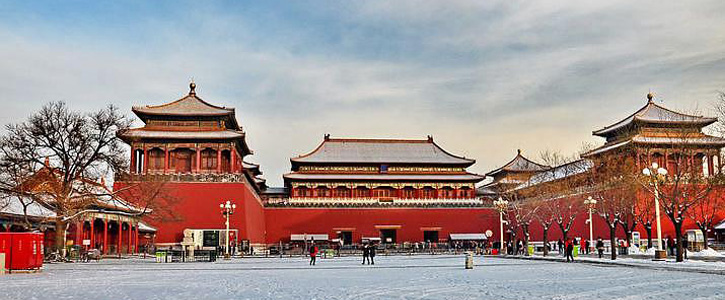 Travel China in Winter with Less Crowds at a Lower Price
Posted on 6/12/2015 16:12:50
China may be not a preferred winter destination for some foreign travelers. However, to visit China in winter may be just the thing for you. During the low season, there is far less tourist crowding, cheaper hotels and flights, which will cut the cost of your China tour down.
Why Visit China in Winter
Winter, from November to March, is also the low tourist season in China. Usually, there are fewer travelers in low season, so you will have more space and time to enjoy your trip to the full. In fact, most of the popular destinations, such as Beijing, Shanghai, Xi'an and Chengdu, are still very accessible in winter time. And the accommodation cost and transportation fares will cheaper than that in peak season. Some tourist sites also offer cheaper tickets for low season.
Top China Destinations in Winter
Beijing in Winter
Winter is always long and dry in Beijing from early November to March, The average temperatures are usually below freezing, but it is often sunny for sightseeing. Besides the ordinary sightseeing in Beijing, such as visiting the Forbidden City or hiking the Great Wall, the Ice skating is a very popular winter activities at lakes in Beijing's parks.
Shanghai in Winter
Compared with Beijing, Shanghai experiences milder weather. From December to February, there is little snow and days are always overcast. In the typical winter weather of southern China, you can also enjoy the popular Shanghai attractions as in other seasons. And during the New Year holiday, there are some activities, like the bell-striking ceremony at temples, fireworks displays and lantern parade held in the city.
Xi'an in Winter
Since heaters can be found in most northern cities of China, to visit Xi'an in winter is not as cold as you thought. Most of the main attractions in Xi'an are inside, such as the Shaanxi History Museum, which is heated, and The Terracotta Warriors that are enclosed, wind chill is not a factor. Since there is less rainfall and more sunny days during winter, it is also good to do some outdoor activities, like cycling on the Ancient Great Wall.