What to Shop For When Taking a Thailand Tour
Posted on 13/10/2017 2:23:06
For anyone who has seen the movie, The Beach, has probably dreamed of the day they could fly off to some idyllic Thai island, where jungle-covered karsts fall into beautiful aquamarine waters, and the sand is like fine white sugar.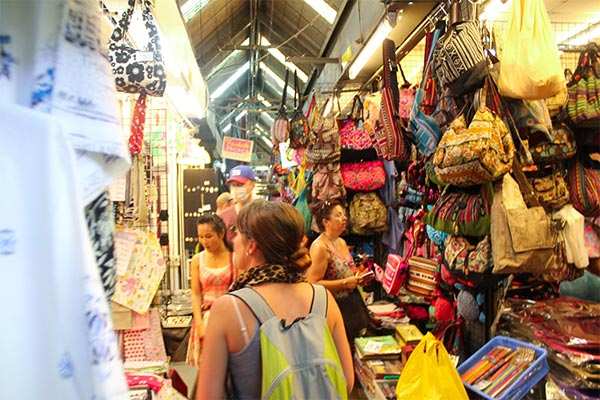 While this may sound like a cliché, the reality of Thailand is almost the same as the fantasy. The waters around Ko Samui and Ko Tao are really that beautiful green-blue color, and the limestone karsts of Phi-Phi are like something out of an alien landscape. And the food is nothing like what is served in your local Pad Thai. From the street stalls of Chiang Mai to the floating markets of Amphawa, the local cooks do things with fish sauce and chili that can blow your mind.
About Thailand
Officially known as the Kingdom of Thailand, it was formerly known as Siam, and sits on the Indochinese peninsula in southwest Asia. It is rated as the 20th most populous country in the world, with an ever-growing population of around 66 million people. With its capital in Bangkok, it is bordered by Laos and Cambodia to the east, Laos and Myanmar to the north, and to the south by Malaysia and the Gulf of Thailand. The people of Thailand are predominantly Buddhist, and the main religion is Theravada Buddhism. The religion is an integral part of traditional Thai culture, and the population are almost completely devout , and active Buddhism is the highest in the world.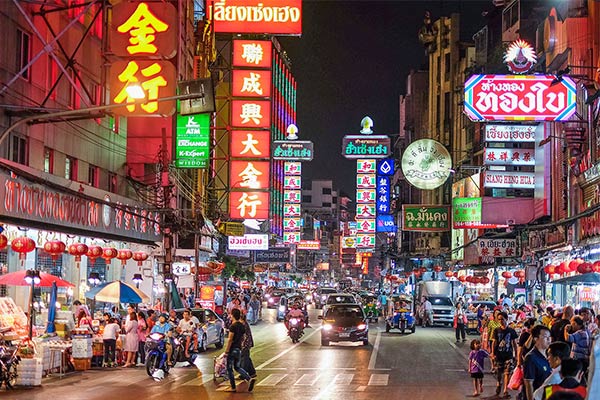 Favored destination of backpackers everywhere, it is easy to see why Thailand causes such a buzz of excitement. Scores of fabulous, sandy beaches; cuisine to tantalize your taste buds; a uniquely fascinating culture; Thailand has something for everyone, and all at a great low price. In Thailand's capital, Bangkok, you can explore the glittering palaces, peaceful temples, and fascinating night markets. In the north of the country, there are treks through virgin jungles and grassy hills that lead you to discover small, tribal villages and ancient, overgrown temples. The many laid-back islands off the Thai coast are rich with sea life and are a favorite place for divers. The island beaches are not crowded, and are a great place to relax and unwind. For the party lovers, places like Phuket and Ko Pha-Ngan are renowned for their party life, while Ko Tao, Ko Lanta, and Ko Phi-Phi have some of the best diving spots in Asia.
For those with a love of exploration, there is the famous Bridge on the River Kwai at Kanchanaburi, or the ancient temple sites at Ayuthaya, Prasat Phanom Rung, and Sukhothai. These out-of-the-way places give you the chance to explore the ancient history and culture of Thailand, and get to know the place that so many people want to see.
Famous Thai Shopping
For whatever your reasons to visit Thailand may be, there is one thing that everyone traveling there never fails to do: shopping. Thailand is famed around the world for its variety of items, and the low cost of shopping there. The country has a unique shopping culture, and is renowned for its hand-made gentlemen's suits and shirts, as well as a huge range of gold and silver jewelry at extremely low prices.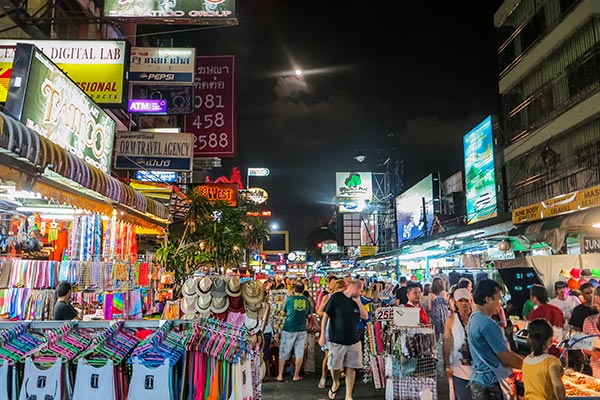 For the most part, you can avoid the huge shopping malls and centers, and head for the markets and small shops, where the bargains are much better, and he vendors will let you haggle over the price. Big malls and shopping centers have set prices, and while they may be lower than back home, there is no possibility of haggling to reach an even lower price. The first price offered in the markets is rarely the lowest price the vendors will let an item go for, and the trick is knowing how to bargain with them. However, be aware that the sellers will use every trick in the book to keep the price as high as possible, and "emotional blackmail" is very common. Phrases like "business is not going well" and "it is jus ta little money in your currency" abound, and many "first prices" are hugely inflated to try and catch the tourists.
Top Thai Shopping Gifts
Thai Silk
Originally made famous around the world by Jim Thompson, the American who helped to develop the Thai Silk industry and was awarded the prestigious Order of the White Elephant, Thai silk is one of the best in the world. Thailand's silk farmers cultivate both of the silkworms that produce quality commercial silk, with the glossy mulberry silk being the more popular. Although it originated in China and India, silk has been produced in Thailand for over 3,000 years. It has since become one of the most popular producers of silk worldwide, and in Bangkok, a ream of silk can cost as little as US$6, or around 200 baht.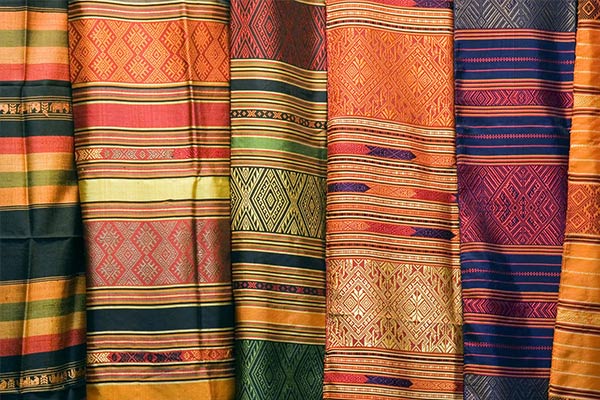 Soap and Spa Products
While the shapes of some of the soaps sold to foreign tourists may be a little odd at times, Thailand is well known for having some of the best smelling soap and spa products in the world. From coconut lotions so smooth you will want to use them constantly, to fruit-scented soaps that contain real fruit extracts that brighten up bath time. In northern Thailand, Chiang Mai is well known for its scented massage oils, many of which are used in the massage parlors of Bangkok, and sold in the street markets there. Natural skincare and aromatherapy products abound, and there is a huge industry in the country for dermatological services for foreign visitors. On average, most soaps sell for around US$1 (40 baht).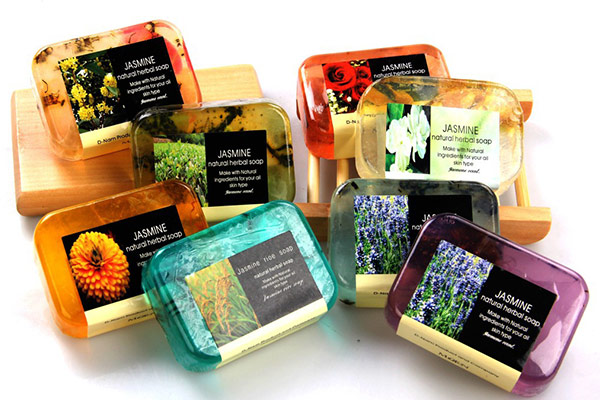 Wooden Carvings
While it may seem like a strange and inconveniently heavy item to pack into your luggage, Bangkok has some of the most beautiful wooden handicrafts you will ever see. From light bowls to figurines; and decorated panel reliefs to hand-carved elephants, these wooden carvings are often made of teak, making them highly valued in western homes. The bas-relief carvings are incredibly detailed, and show the painstaking work that has gone into producing them. Bas-relief carvings normally depict typical, Siamese temple scenes and jungle landscapes with wild animals, and can be bought for around US$12 for small ones, or as much as US$50 for larger panels. Light bowls typically sell for around US$7-8 and make a beautiful addition to the lounge or dining room.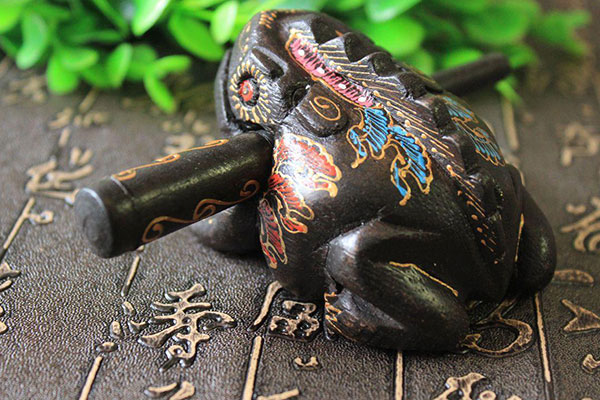 Home Décor
Some of the most popular items for western homes these days are Thai house decorations. The markets in Thailand are filled with these small décor items, that can sit on coffee tables or mantelpieces to brighten up the home, and give a little exotic feel to things. One does not need an eye for design to find the most beautiful household items in Bangkok, and a simple exploration of the markets will reveal some of the most beautiful decorations in Asia. From small jewelry cases to intricately designed bowls, and throw pillows made of silk to small bronze statues of Buddha, many of these beautiful items can be found in shops and stalls across the country. Mostly made for the tourist market these days, many of the items of crockery and vases are taken from ancient designs that date back over two thousand years.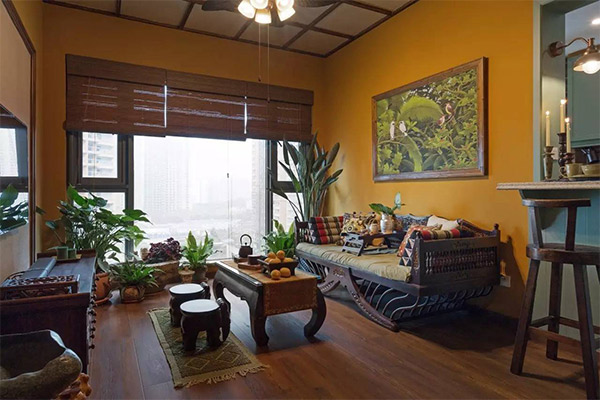 Traditional Thai Clothing
Without a doubt, Thai clothing made in the traditional form is some of the most beautiful and sought-after clothing in the western world. Women adore the beautiful, silk chut Thai, which literally means "Thai outfit", which consists of a pha nung (a long, rectangular cloth worn around the lower body) or chong kraben (a lower-body, wrap-around cloth vaguely resembling pants), and a sabai (shawl-like garment, or breastcloth that covers the upper body and drapes over the shoulder). You can also find the northern Thai sinh, a tube skirt worn by women, and the suea pat, a wrap-over type of shirt worn by some of the ethnic groups in northern Chiang Mai. For men, there are the traditional Nehru-style jackets, with five buttons that reach the neck, as well as the full-length, baggy pants that crimp just above the ankle. For the best in traditional clothing, there are many traditional tailors in the back streets of Bangkok, who will run up a full outfit for around US$50.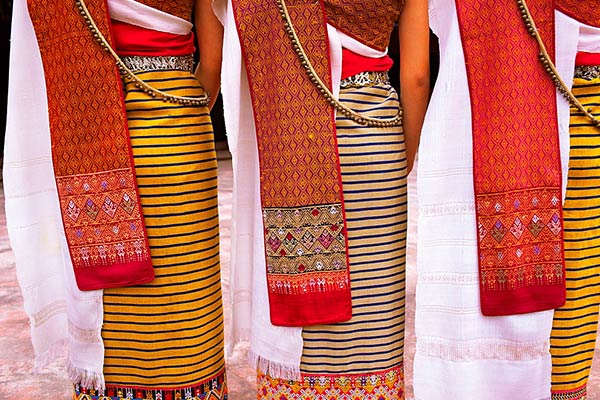 Handmade Bags
Handicrafts are one of the specialties of Thailand, and there is no shortage of custom-made designer bags in Bangkok's many street markets. From backpacks to clutch bags, you will not be disappointed with the quality and the price. You can also find some great deals on international designer bags, as many of the big fashion houses have workforces in Thailand, but be wary about what you buy. Not all the designer bags in the street markets are authentic, especially if they have a very low price tag. While designer bags can be cheaper here than elsewhere in the world, it is unlikely that the bag that only costs US$20 is a real Gucci or Prada.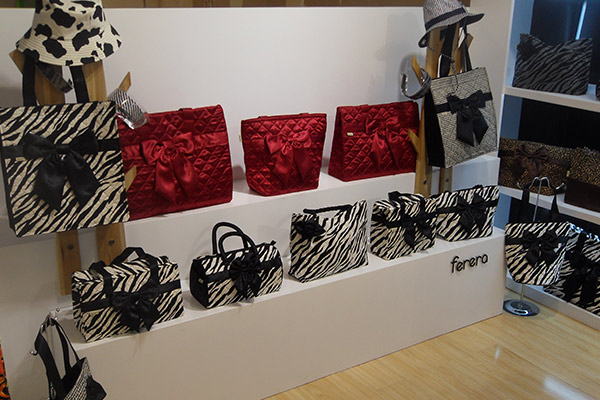 Thai Snacks and Spices
Bangkok is a real heaven for food lovers, and there always comes a time when you have to leave those delicious treats and spicy foods behind and return home. However, there are so many popular snacks in Thailand that you can buy them on just about every street corner. All those delicious snacks you loved can be picked up in bulk and taken with you. And they make a great treat for the people back home to give them a taste of the sumptuous delights of Thai cuisine. And if you are a lover of the authentic Thai spices, or the famous dried fruits, those are also available in large quantities at thousands of places for just a few baht each.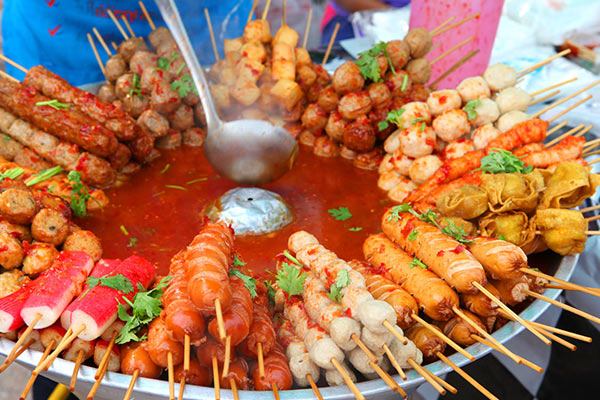 Jewelry
No trip to Thailand can be complete without having bought at least one piece of the beautiful Thai jewelry that is hand made all over the country. Light and easy to pack, much of the silver jewelry is very low priced, and beautifully made and decorated. And to make everyone at home jealous, it is guaranteed to be special, even if it is not one-of-a-kind in Thailand. They make perfect gifts for mothers and aunts, or even a special anniversary gift for your loved one. Prices vary depending on where you go, but for the most part, if they say it is silver, it most likely is. Silver is mined in several places in Thailand, and is a fairly common metal.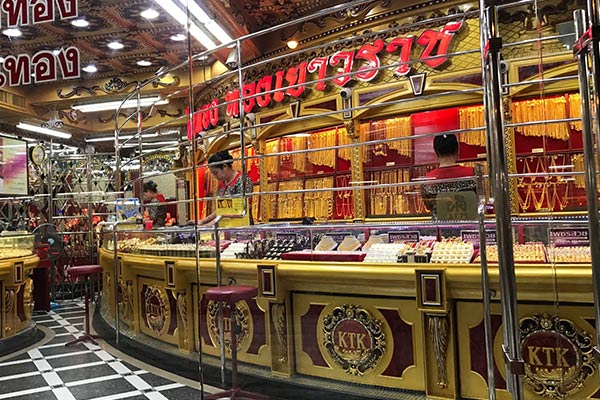 Whatever your taste in gifts and souvenirs, you are bound to find something you like in the many markets and bazaars that can be found in almost every town and city in Thailand. Most of the items you can find are locally made, and are traditional Thai crafts, although you will find some things that look like they are factory made, and poor quality. trust your judgment, and if it looks cheaply made, it probably is, and move on.