Myanmar Monks
Tibet Potala Palace
With such a vast territory, China's climate vary widely from region to region influenced by the latitude and monsoon activities. The temperature in the north can be as low as -40°C, while in the south can be as high as 40°C. It is better to divide the whole China into five zones to show the climate.
North Area
Winter in north is from December to March which can be extremely cold. The temperature can be as low as -20°C to -40°C. During this season, there is no sun and the air is dry. In summer, the temperature is not too hot with rainfall.
Central Area
Whole area are wet and miserable all year around except summer days. The Yangtze River Valley has a long and humid summer with high temperatures from April to October. The representatives are Wuhan, Chongqing and Nanjing. Temperature in winter will drop below freezing.
South Area
In the south area, especially near Gaungzhou province, the typhoons will happen regularly between July and September. The temperature can rise to around 38°C. Winter is short and is not cold.
Northwest Area
Summer in northwest is hot, dry and sunny with temperature exceeding 40°C. Winter is as severely cold as the northern area with temperature dropping to -10°C.
Tibet Region
Sun radiation in Tibet is extremely strong. In winter, it is freezing cold and in summer is cool. In Lhasa, temperature may exceed 29°C in summer while plummeting to -16°C in winter.
Best time to visit Myanmar
Generally speaking, the best time to visit China is during the early autumn around September and October when the temperatures are pleasant and rainfall is low. Spring is also a good season, especially during the late April and May.
Related Articles on Our Blog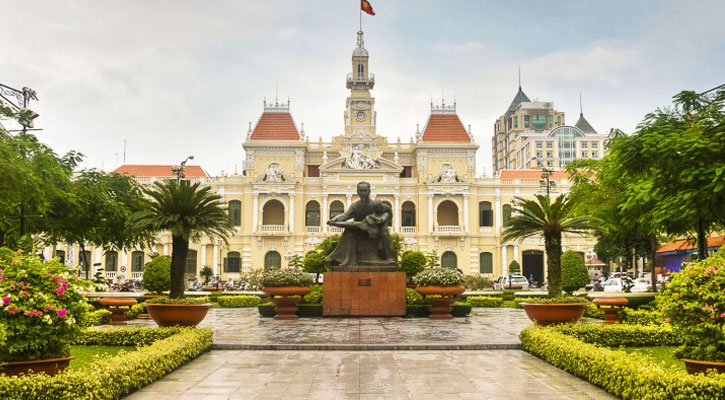 Vietnam Weather & Best time to go
Vietnam is characterized by strong monsoon influences, but has a considerable amount of sun, a high rate of rainfall, and high humidity. Regions located near the tropics and in the mountainous regions are endowed with a temperate climate. With a total distance of 1,650 KM between north and south, Vietnam can be divided into three parts when speaking of weather.
>>Keep Reading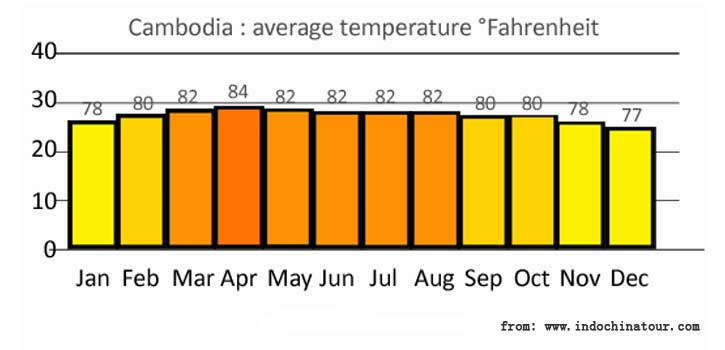 Cambodia Weather: Wet Season and Dry Season
Located in the southern portion of the Indochina Peninsula in Southeast Asia, Cambodia has a tropical monsoon climate with only two distinct seasons: wet ( May to October ) and dry ( November to April ). Due to its location just 10-13 degrees north of the equator, Cambodia is so hot and humid with an average temperature of 27℃ around a year.
>>Keep Reading