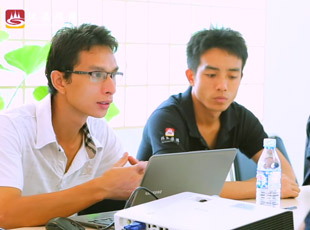 Request a Quote
or Email us: inquiry@indochinatour.com
Vietnam Laos and Myanmar Tour
Traveling to Vietnam, Laos, and Myanmar is a delightful tour that gives you the best of three of the most amazing countries in Southeast Asia. Traveling through Vietnam is a delight, and this former war-torn nation is now one of the most stunning countries in Asia, with modern high-rise buildings sitting next to ancient temples in a fusion of what it is to be Vietnam.
Laos is the only landlocked country in Southeast Asia, and lies in the heart of the Indochinese Peninsula, bordered by Myanmar to the northwest. Once known as the "Kingdom of a Million Elephants Under the White Parasol", or "Lan Xang Hom Khao", it has long been a popular hub for trading between the countries of Southeast Asia thanks to its central location. Myanmar is one of the few countries in Asia and Indochina that was not under the influence of the French at any time, although it has not retained much of the former British influence. The country has only been open to tourism for international tourists since 2006, but has seen a huge growth in the number of people visiting, thanks to the unique destinations it has to offer.
Vietnam Laos & Myanmar Tour Packages
10-28 days vacations combining the best of Vietnam Laos & Myanmar.
Most Popular Indochina Tour Packages including Vietnam Laos & Myanmar
26 days and more combining the best of multiple countries of Indochina.
Vietnam Laos and Myanmar Tour Guide Updates: