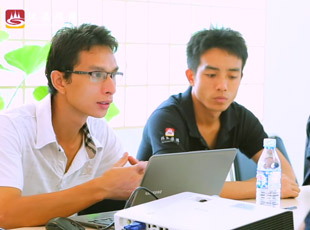 Request a Quote
or Email us: inquiry@indochinatour.com
Thailand Vietnam and Laos Tour
If you are planning tour of Indochina, then you could not do better than traveling to Vietnam, Laos, and Thailand. Thailand, once known as the ancient Kingdom of Siam, is one of the oldest of the Asian nations. A haven for expats and backpackers, its capital Bangkok is known as the city where anything goes, and is indeed a place where you can buy almost anything. To the south and east of Bangkok, the tourist destinations mainly consist of beaches and islands, where tourists can spend their days sunning themselves on the beach and their nights partying till the sun comes up.
Traveling through Vietnam is a delight, and this former war-torn nation is now one of the most stunning countries in Asia, with modern high-rise buildings sitting next to ancient temples in a fusion of what it is to be Vietnam. Laos lies in between Thailand and Vietnam, and is a landlocked country that has had a long and varied history. A hugely devout Buddhist nation, the Laotians are friendly and helpful people that have been heavily influenced by both China and France. Once a part of the former French Indochina, the country still has a lot of its French colonial architecture, and there are elements of the former occupiers in almost every aspect of Laotian life, from the long, tree-lined avenues to the local use of baguettes in its cuisine.
Thailand Vietnam & Laos Tour Packages
8-30 days vacations combining the best of Thailand Vietnam & Laos.
Most Popular Indochina Tour Packages including Thailand Vietnam & Laos
26 days and more combining the best of multiple countries of Indochina.
Thailand Vietnam and Laos Tour Guide Updates: