1 Minute to Know How to Get a Cambodia Visa Easily & Successfully
Although traveling sounds relaxing and chill, there is still a lot to consider before you leave, such as how to arrange your plans, how much you should prepare for your cost, certain safety issues, etc.
We do customize your Indochina itinerary for sure. Feel free to contact us to tailor your Cambodia tour! And today, we'd like to focus on providing you with practical information about Cambodia, a country surrounded by stunning temples and active wildlife.
Many people are confused about how to apply for a visa. However, you do not have to worry much this time, because we will list some of the most asked questions and give our expert advice. Hope you will find helpful about the visa requirements for Cambodia.
Who needs a Cambodia visa? Do I need a visa for the Cambodia tour?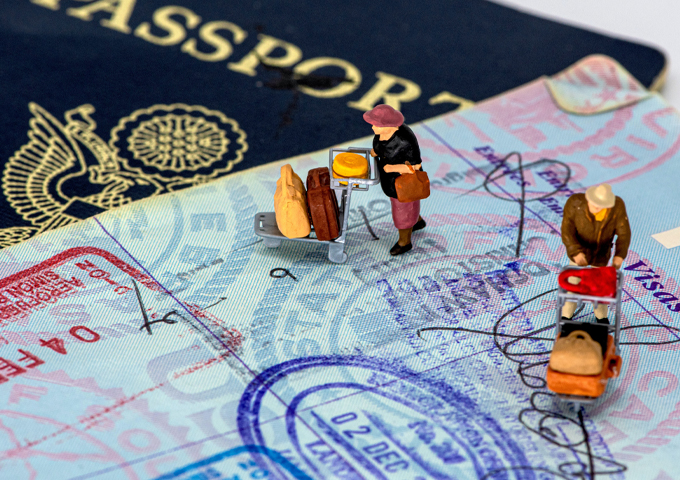 Visa documents
Some people might question that "Can I go to visit Cambodia without a visa?" Actually, for most travelers, a Cambodia tourist visa is needed for entering.
However, some countries do not need a visa for Cambodia. We make a chart for you since the days allowed to stay vary in different countries.
Visa free countries
Visa free days
30 days
Indoesia, Maldives, Singapore
Laos, Philippines, Vietnam,Malaysia
15 days
Seychelles
14 days
Bruinei, Myanmar, Thailand
Also please be mindful to carefully check your entry and exit dates. If you want to extend your days of stay in Cambodia, we suggest that you go to the local visa service center or the immigration office for help.
What kind of Cambodia visa should I apply & the cost for each type?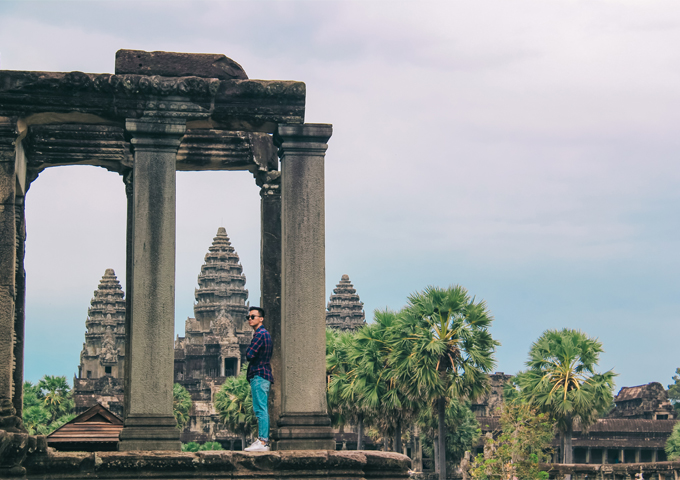 Angkor Wat visitor
Before we get to know how much it costs for getting a Cambodia visa for Cambodia tour. There are 2 types of visa you may choose to apply.
Tourist visa: for those planning to visit Cambodia for traveling ($36)
Ordinary visa: for those engaged in business, work, or long-term stay ($40)
Both of the visa types for most travelers can be up to 30 days. The fee has covered the processing charge ($6).
Please be mindful that you might be facing punishment if your visa is out of date.
Cambodia e-visa is the most recommended way to apply (easiest and time-saving)

Cambodia e-visa application page
Most travelers, especially young people, like to apply for a visa online. It is said to be the easiest and time-saving way since you can apply it just at home.
Firstly, you need to visit the official website, evisa.gov.kh, where you could find anything you need about a visa to Cambodia. Remember to fill in the information carefully. Because once filled in incorrectly, not only will you lose funds, but it may also delay your itinerary!
Then you can see the application page, where there are two charts including personal information and passport and travel detail (passport expire date, application photo, e-mail, hotel address, etc.).
Finally, after finishing these charts, take a review and pay online. It often takes 3 business days for approval. You can download your e-visa and print out it for presentation on arrival in Cambodia. You'd better save well your e-visa to your smartphone in case you lost your paper one.
Insider tips:
Give yourself enough time to apply for a visa. Here we recommend you to apply your e-visa 1 month in advance.
Check your passport expiration date in advance. The validity of your passport must exceed for at least 6 months.
A Cambodia visa on arrival is also convenient, but not recommended if traveling during the peak season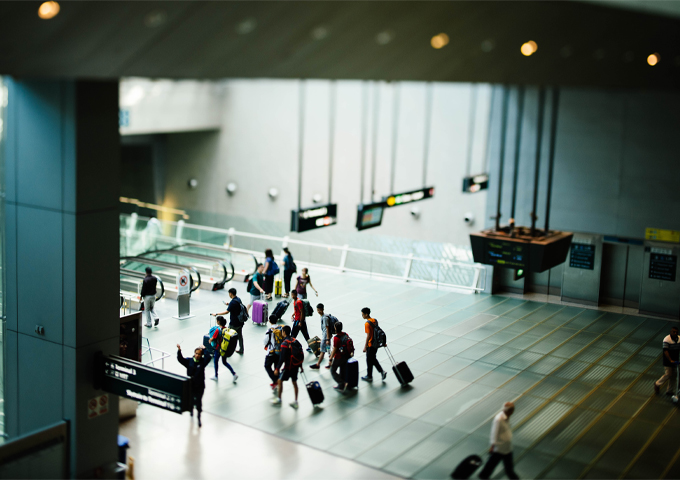 Airport interior travelers
How to get Cambodia visa on arrival successfully? Often you are asked to fill up two charts on the airplane before landing (or at the point of entry).
One is Custom Declaration, and the other is Immigration Card, with some basic information, such as given name, nationality, address in Cambodia, etc.
Be careful of the extra tips asked by local staff. You have the right to say "no" and there are signs to remind you no need to pay more money. So you do not have to worry much.
However, especially during the peak season, there might be crowds in the airport, and it might cost extra time. For choosing the best time to visit Cambodia, you can also check out Cambodia's weather conditions to better arrange your tour.
A visa for Cambodia from the embassy will cost more money & time, but the hassle-free way
In fact, in addition to applying for an electronic visa and obtaining a landing visa, you can also choose to mail your documents to the Cambodian embassy in your country.
Here are some misconceptions about Cambodia visa for you to remove your stereotype impression.
When it comes to this way, it means you are supposed to find the Cambodian embassy in your country to deal with your visa application. However, it is not easy for everyone to get in there.
So a lot of people choose to ask a professional travel agent to help them apply for a visa. Usually, it can be received by post. In this way, you can save time and energy, although it may take more money.
Remember that it does not mean you only pay them to do things. You also need to prepare some related files to get the progress successfully, such as your passport, airline ticket, etc.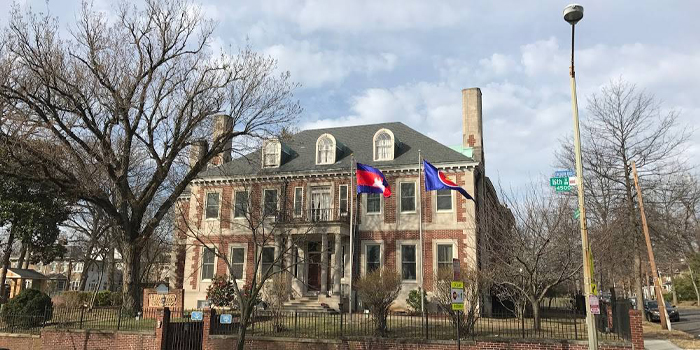 The Royal Embassy of Cambodia in Washington
More useful tips for how to apply for a Cambodia visa successfully
Do I still need a pre-arrival COVID-19 test?
You no longer need to show a pre-arrival COVID-19 test, or even a full COVID-19 vaccination card or certificate.
Due to the current improvement in the global epidemic situation, the visa requirements for Cambodia have loosened. It means it is not mandatory to wear masks or present relevant negative certificates when entering or leaving airports or railways.
If I am transiting through Cambodia, do I still need a Cambodia tourist visa?
In most cases, you do not need a Cambodia visa, if you do not get out of the airport and stay less than 24 hours. We advise you to check out your departure time in advance, in case you miss your plane.
Can I still extend the visa period if it is to be overdue?
Of course you can. Currently, Cambodian visas can't be renewed online. So you will have to go to the Immigration Department in Phnom Penh. You can extend it once for an additional 30 days, as well as for a fee between $30 and $50.
If my application is rejected or delayed, what can I do?
Ensure that the information you provide meets the requirements of Cambodia's electronic visa, such as passport, photo, itinerary plan, etc.
If the application has not been processed for a long time, you can contact them through the contact information provided on the official Cambodian electronic visa website and inquire about possible solutions.
What can I do if I don't understand what the local people say?
Translation tools or applications can be used on-site for simple communication and understanding. These tools can help you with basic communication.
You can also seek help from airport staff or other passengers. They may be able to provide translation or assist you in completing the landing visa process.
Conclusion
Overall, most tourists choose to apply for e-visa and visa on arrival to successfully enter Cambodia. Before that, you need to carefully prepare your personal and travel information for application.
And you may encounter many problems during this period. For example, incorrect information or visa extension required. First of all, don't worry. You can follow the above answers to find a solution.
Finally, I hope you can apply for a visa smoothly in the future. Welcome to visit Cambodia. If you have any other questions, please feel free to contact us!
More Related Travel Planning Articles
Most Popular Cambodia Tour Packages