From the colonial Hanoi with its fading charming architecture and the dramatic scenery of Halong Bay, to the mercantile history of Hoi An and the grace of Hue on the Perfume River, from the colorful tribes of Sapa to the steamy city of Saigon on the edge of the Mekong Delta, Vietnam can offer you more than you can imagine. Travelers will be entranced by Vietnam's beauty and charmed by its culture. Eating crusty bánh mìs and bowls of pho along the journey, you may kayak around the limestone pinnacles of Halong Bay, hike through the beautiful rice terraces of Sapa, and walk the lantern-lined streets of Hoi An.
These trips below are designed by our Vietnam travel specialists with their years of personal experience, which showcase the best of Vietnam. You can trustfully choose one of those trips to Vietnam or use these ideas to give you a starting point. Then speak to us and we will customize your trip to suit your style and budget.
More Popular Vietnam Local Tour Packages
In addition to our best-selling Vietnam tour itineraries, we provide a range of tours that offer distinctive experiences and diverse charms, allowing you to explore Vietnam from a unique perspective.
Vietnam Themed Tour
In addition to the popular Vietnam tour itinerary, there are also many different Vietnam themed itineraries to meet your needs.
Most Recommended Indochina Tour Packages including Vietnam
Join us on an incredible journey through Indochina's treasures including Vietnam, Cambodia, Thailand, Laos, and Myanmar.
Create lasting memories with our extended journey through Southeast Asia's natural and cultural wonders.
FAQs about Planning A Vietnam Trip
What is the best time to visit Vietnam?
Generally, the best time to visit Vietnam for good weather is from December to April when the weather is dry, sunny, and cool.
During these months, the northern region, including Hanoi and Halong Bay, experiences pleasant temperatures, while the central region, including Hoi An and Hue, has dry weather.
The southern region, including Ho Chi Minh City and the Mekong Delta, has hot and humid weather all year round, but the dry season from December to April is the most comfortable for travel.
What are the visa requirements for Vietnam tour?
Most of visitors to Vietnam require a Vietnam visa, and there are several options available depending on the length and purpose of your stay.
Tourists can apply for a 1-month or 3-month single-entry visa, or a multiple-entry visa for longer stays or frequent trips. The visa application process can be done online or through the Vietnamese embassy or consulate in your country.
What are the best places to visit in Vietnam for a cultural experience?
Vietnam is a country with a rich cultural heritage, and there are several places that you can visit for an immersive cultural experience. Some of the best places to visit in Vietnam for a cultural experience include Hanoi, the capital city, which is known for its traditional architecture, street food, and bustling markets.
Hue, the former imperial capital, is also a must-visit destination with its well-preserved ancient buildings, temples, and palaces. Hoi An is another popular destination known for its well-preserved historical buildings and unique blend of Vietnamese, Chinese, and Japanese influences. Other cultural sites to explore include the Cu Chi Tunnels, My Son Sanctuary, and the Mekong Delta.
What are the most popular activities to do in Vietnam for adventure seekers?
Vietnam offers many exciting adventure activities that are popular among travelers.
Trekking in Sapa
and the surrounding mountains is a must-do activity for adventure seekers. Halong Bay is also a popular destination for kayaking and rock climbing.
Vietnam Motorbiking
is another popular activity, especially in the northern region, where you can explore the winding mountain roads and stunning scenery. Other adventure activities include caving, canyoning, and white-water rafting.
What are the best beaches to visit in Vietnam tour?
Vietnam has a long coastline dotted with beautiful beaches and stunning scenery. Some of the best beaches to visit on a Vietnam tour include Halong Bay, a UNESCO World Heritage Site with breathtaking limestone cliffs and turquoise waters, Nha Trang, a popular beach destination with a lively nightlife scene, and Phu Quoc Island, a tropical paradise with white-sand beaches and clear waters perfect for swimming and snorkeling.
How much does a Vietnam tour cost for a 2-week itinerary?
The cost of a Vietnam tour can vary widely depending on the type of tour, level of luxury, and activities included. On average, a 2-week Vietnam tour can cost between $1,500 to $3,000 per person, excluding flights. This typically includes accommodations, transport, meals, and activities. However, it's essential to research and compare different tour packages to find the one that suits your budget and preferences.
What are the top food dishes for a Vietnam tour?
Vietnamese cuisine
is known for its fresh ingredients, bold flavors, and healthy options. Some of the top dishes to try while on a Vietnam tour include Pho, a noodle soup with beef or chicken, Banh Mi, a French-inspired sandwich with a Vietnamese twist, Bun Cha, a grilled pork noodle dish, and Banh Xeo, a crispy pancake filled with pork, shrimp, and bean sprouts. Other must-try dishes include fresh spring rolls, grilled seafood, and Vietnamese coffee.
What are some cultural etiquettes I should be aware of in Vietnam?
It's important to show respect for local customs, such as removing your shoes before entering someone's home, dressing modestly when visiting religious sites, and using both hands when giving or receiving objects.
How to arrive and get around Vietnam?
To get to Vietnam, most travelers arrive by air at major international airports like Hanoi and Ho Chi Minh City. Within Vietnam, you can travel by domestic flights, trains, buses, motorbikes, taxis, ride-sharing apps, or traditional cyclos and rickshaws, depending on your preferences and the distance you need to cover.
Is it safe to travel in Vietnam?
What should I pack for a trip to Vietnam?
Pack lightweight and breathable clothing, as Vietnam can be hot and humid. Don't forget essentials like sunscreen, insect repellent, and comfortable walking shoes.
Quick Inquiry
Scan the QR code to get 1-on-1 consultation with our travel expert on Wechat.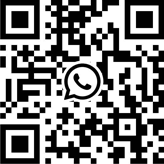 Or, leave your message below to get quick reply via email.
Vietnam Tour Ideas to Help You Plan A Vietnam Travel
What Our Customers Saying...
Get Insipred by More Tour Idears
Tell Us Your Indochina Tour Plan
If you are planning to enjoy a trip to Vietnam, yet have no ideas of how to sort it out the details, no worries! We would like to hear your tour plan and offer free professional consultancy and viable solutions. Please feel free to contact us.

Jeremiah

Srey

Kimheang

Leon

Elena

Ivy

Bliss

Helen

Jenney