Tailor-make your perfect vacation to Indochina
Travel to Vietnam, Cambodia, Laos, Myanmar and Thailand
Why IndochinaTour.Com (INT)?
Everyone has a dream vacation, but making it happen is hard work —searching for the right
information, making the best choices... At Indochinatour.com, our local travel specialists are on the ground
giving you the right recommendations to fulfill your dream Indochina tours.
Best Choice: 8-15 Day Vacations
All trips can be tailored to your scedule, interests and budget.
Best Choice: 16-20 Day Vacations
16-20 day to explore the best of Indochina has to offer.
16 Days Discover Laos and Cambodia Tour

Vientiane - Sam Neua - Vieng Xai - Xieng Khuang - Luang Prabang - Siem Reap

This discovery tour is designed for you to discover the magical Laos in depth and the majestic temples of Angkor in Cambodia.

After your arrival ...

17 Days Cambodia, Laos, Thailand and Myanmar Higylights Tour

Siem Reap- Luang Prabang- Chiang Rai- Chiang Mai- Yangon- Bagan- Inle Lake- Mandalay- Bangkok

See it as an exploration deep into the most beautiful and rewarding countries in Indochina with all the spectacular diverse wonders and the breathtaking ...

19 Days Classic Myanmar, Cambodia and Vietnam Tour

Yangon - Mandalay - Mandalay - Bagan - Heho - Inle Lake - Heho - Yangon - Phnom penh - Siem Reap - Saigon - My Tho - Hoian - Hanoi - Halong Bay - Hanoi

With 19 days, the trip covers all famous destinations in Myanmar (Burma), Cambodia and Vietnam. The first country is Myanmar with the awesome pagodas ...
Best Choice: 21-30 Day Vacations
21-30 days combining to have an in-depth discovery of multiple countries.
22 Days Panorama of Indochina Tour

Saigon - Can Tho - Hoi An - Hanoi - Halong - Luang Prabang - Siem Reap - Yangon - Bagan - Inle - Mandalay

Take an exciting journey through Indochina with the vivacious Vietnam, the enchanting Laos, the Captivating Cambodia and the mysterious Myanmar in our ...

24 Days Vietnam, Cambodia, Laos, Thailand & Myanmar

Hanoi - Halong Bay - Hoian - Saigon - Mytho - Siem Reap - Vientiane - Luang Prabang - Chiang Rai - Golden Triangle - Chiang Mai - Yangon

This is the panoramic tour of Indochina. The tour is designed for the travelers who have enough time to have an in-depth exploration in the five countri ...

25 Days Vietnam, Cambodia, Laos and Myanmar Highlights Tour

Saigon - Danang - Hue - Hanoi - Halong - Siem Reap - Luang Prabang - Yangon - Bagan - Inle - Mandalay

Believe it or not, no matter how many times you get to Indochina, you will never get tired of those stunning landscapes and their glorious history. ...
4 Steps to the Perfect Trip
We don't just recommend based on the "best" thing but based on what's "right" for you. Preferences, comfort, safety and your wallet are all things we consider when presenting you options. Simply contact us and we'll get the ball rolling.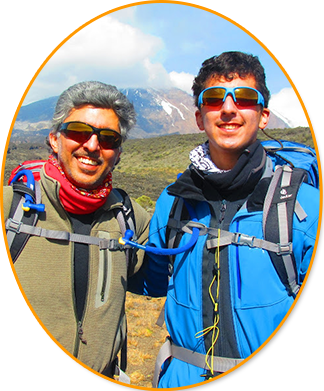 Tell us your interests or fill out our easy travel survey, let us know the date you plan to travel and any other things you feel we should know.
Our travel consultant will develop with you a travel plan and give you your options.
When everything matches what you want, we'll proceed with helping you book.
Then just count down until your perfect vacation in Indochina begins.
Free & Tailor-made Inquiry
Send us a quick inquiry so that we can offer you an itinerary with price for your information. This short inquiry is FREE and NOT a commitment for booking.
Latest Indochina Tour Blogs and Articles
Indochina (Cambodia, Laos, Vietnam, Myanmar and Thailand) stories and tips from our travel experts. See more Indochina travel blog.