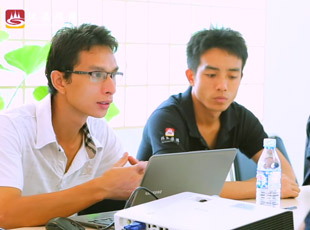 Request a Quote
or Email us: inquiry@indochinatour.com
Thailand Cambodia Vietnam and Myanmar Tour
Including four of the countries that once made up the former French colonial area of Indochina, any tour of Thailand, Vietnam, Cambodia and Myanmar will leave you breathless with excitement. Indochina has long been an area of war and strife, and throughout the 20th century, these four amazing destinations have had periods of internal an external conflict that has decimated huge areas of the countries. However, recent decades have seen an end to the conflicts that have plagued Indochina for centuries, and these four nations have emerged as major tourist destinations in Southeast Asia.
The ancient Kingdom of Siam, Thailand is one of the hottest travel destinations in Asia, and is a great place to travel to. From the stunning sights of Chiang Mai to the bustling metropolis that is Bangkok, Thailand is a land of smiles and a charming place to experience one of the oldest cultures in Indochina. Cambodia is relatively new to the tourist scene, after decades of wars and insurrections that left the country ravaged and crushed. It is thanks to the interest of the international tourist community that this bedraggled country has managed to pull itself up to be one of the top new destinations in Southeast Asia.
While Vietnam and Cambodia were once part of the colonial area of French Indochina, Myanmar was a major British colony in Southeast Asia for centuries. And while the French left their mark and influence on Indochina that has persisted to this day, the British influence on Burma has been mostly erased through 50 years of internal conflict, and many of the systems that were put in place by Britain were abandoned in favor of a more Buddhist-related system. In many parts of Vietnam and Cambodia, you can still find the French influence, especially in the architecture and cuisine. As a combined tour of several countries, there is nowhere better than Indochina.
Thailand Vietnam Cambodia & Myanmar Tour Packages
10-42 days vacations combining the best of Thailand Vietnam Cambodia & Myanmar.
Most Popular Indochina Tour Packages including Thailand Vietnam Cambodia & Myanmar
26 days and more combining the best of multiple countries of Indochina.
Thailand Cambodia Vietnam and Myanmar Tour Guide Updates: