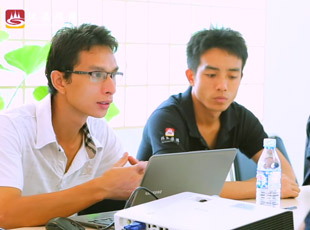 Request a Quote
or Email us: inquiry@indochinatour.com
Thailand Cambodia Vietnam Laos and Myanmar Tour
Indochina has always been a perfert area to visit, among all the countries in Indochina, Thailand Vietnam Cambodia Laos and Myanmar are five popular destinations because of the unique charms. If you are going to travel in the five Indochina countries, it will be a lifetime tour for you to enjoy the beautiful scenery, historical attractions and mysterious culture.
If you choose us as your travel agent, don't worry about any detail during the tour. Since we have local offices in the five countries, especially in Cambodia there is our head office, so we can provide you perfect service during your trip. Our local staff will welcome you with the warm reception and thoughtful arrangement, so we can ensure your smooth and high-quality travel.
There are different kinds of Indochina tour itineraries on our website, you can choose the ideal one for you to travel in the five countries according to your need. If there is no proper itinerary, you can check our "tell us your plan" page and contact us. Finish the form and we will customize a unique Indochina tour for you. And you can look forward for your next travel!
Thailand Cambodia Vietnam Laos & Myanmar Tour Packages
14-58 days vacations combining the best of Thailand Cambodia Vietnam Laos & Myanmar.
Most Popular Indochina Panorama Tour Packages
10 days and more combining the best of multiple countries of Indochina.
10 Days panorama indochina Tour

Bangkok-Chiang Mai-Chiang Rai-Luang Prabang-Siem Reap

On our private 10 days World Wonder Heritage tour to Thailand, Laos, Cambodia, you will have an opportunity to travel through ...

22 Days Panorama of Indochina Tour

Saigon- Can Tho- Hoi An- Hanoi- Halong- Puang Prabang- Siem Reap- Yangon- Bagan- Inle- Mandalay

Indochina is a magical place that attracts thousands of foreign tourists to come to her year by year. It boasts the most ...
Thailand Cambodia Vietnam Laos and Myanmar Tour Guide Updates: