It is wise to combine a tour of Vietnam and Cambodia, which border each other with incredibly convenient connection. Owning two of the most colorful yet contrasting cultures in Indochina (South East Asia) region, a Vietnam and Cambodia tour will be the trip of a lifetime.
Headquartered in Siem Reap, Cambodia with branch office in Hanoi, Vietnam, we know these two nations best. Based on over 20 years experience and more than 10,000 clients' feedback, our local travel experts carefully designed a series of Vietnam and Cambodia tour itineraries mixing with highlights of both countries, to get you inspired.
Or, you can just drop us a line and one of our professional travel consultants will create a Vietnam Cambodia trip to your interests and budget without any cost.
Our Best-Selling Vietnam and Cambodia Tour Packages
The following 6 trip itineraries are the best-selling Vietnam and Cambodia tour packages, carefully selected by our seasoned travel experts to explore the beauty and culture of Vietnam and Cambodia. Join us for unforgettable experiences and create lasting memories.
All trips can be tailored to your interests and budget
.
7 Days Glimpse of Vietnam and Cambodia Tour
Tour Route: Saigon – Hanoi – Halong Bay – Siem Reap
4.9
Excellent -258 reviews
Prepare for a 7-day adventure in the heart of Southeast Asia. Your journey begins in Saigon, Vietnam. Next, you'll make your way to Hanoi and set sail to Halong Bay. Finally, your adventure takes you to Cambodia to uncover the magnificence of the world-renowned Angkor Wat.
Tour Code:
Trip Length:
Tour Type: Escorted Tour with Private Guide and Driver
Vietnam: Saigon city highlights (1 night)
Vietnam: Hanoi culture exploration (2 nights)
Vietnam: Halong Bay Cruise travel (1 night)
Cambodia: Siem Reap Angkor temple discovery (2 nights)
12 Days Cambodia and Vietnam Highlights Tour Package
Tour Route: Siem Reap - Phnom Penh - Saigon - Hoi An - Hanoi - Halong Bay Cruise - Hanoi
4.9
Excellent -105 reviews
Get ready for a captivating 12-day journey through the heart of Southeast Asia. Starting in Siem Reap, Cambodia, you'll explore ancient temples and charming villages. Then, you'll venture into Vietnam, discovering the vibrant culture of Saigon, cruising through the Mekong Delta, and exploring historic Hanoi. Finally, you'll set sail on a Halong Bay cruise, taking in the stunning scenery.
Tour Code:
Tour Type: Escorted Tour with Private Guide and Driver
Siem Reap exploration with Angkor Wat visit (3 nights)
Can Tho city tour with Cai Rang Floating Market (1 night)
Saigon city tour with Cu Chi Tunnels discovery (2 nights)
Hoi An Ancient Town sightseeing journey (1 night)
Hanoi vibrant capital city tour (2 nights)
Leisurely Halong Bay Cruise (2 nights)
16 Days Best of Vietnam Cambodia Tour with Sapa Exploration
Tour Route: Hanoi – Sapa – Ninh Binh – Halong Bay – Hoi An – Hue – Saigon – Siem Reap – Phnom Penh
5.0
Excellent -436 reviews
It's an exciting journey brimming with cultural richness and historical significance. From the azure waters of Halong Bay to the ancient charm of Hoi An, the bustling Saigon, and the grand temples of Siem Reap, it was a delightful tapestry of unexpected experiences.
Tour Code:
Tour Type: Escorted Tour with Private Guide and Driver
Vietnam: Hanoi culture exploration (2 nights)
Vietnam: Sapa exciting trekking journey (1 night)
Vietnam: Ninh Binh countryside tour (2 nights)
Vietnam: Halong Bay Cruise travel (1 night)
Vietnam: Hoi An ancient town discovery (2 nights)
Vietnam: Hue historical tour (1 night)
Vietnam: Saigon city travel highlights (2 nights)
Cambodia: Siem Reap Angkor temples charm (2 nights)
Cambodia: Phnom Penh city discovery (2 nights)
More Popular Vietnam and Cambodia Local Tour Packages
Apart from our best-selling Vietnam and Cambodia tour itineraries, we also create extra trips with special themes and exciting highlights to inspire your travel plans.
Most Recommended Indochina Tour Packages including Vietnam and Cambodia
To enhance your Indochina tour, we offer extra experiences in nearby countries such as Thailand, Laos, and Myanmar. Make the most of your vacation with extended adventures and unforgettable memories in these beautiful destinations.
FAQs about Planning A Vietnam and Cambodia Trip
What are the highlights of a Vietnam Cambodia tour?
Embark on an unforgettable journey through two enchanting Southeast Asian countries. Marvel at the mystical beauty of ancient temples such as Angkor Wat in Cambodia and the magnificent limestone formations of Halong Bay in Vietnam. Immerse yourself in the bustling cities of Hanoi, Ho Chi Minh City, and Phnom Penh, where the rich history and vibrant culture come to life. Indulge in culinary delights, from savoring traditional pho in Vietnam to relishing the unique flavors of Khmer cuisine in Cambodia. Engage with friendly locals, explore local markets, and witness the captivating rural landscapes of the Mekong Delta. Our Vietnam Cambodia tour promises to leave you with memories that will last a lifetime.
How long is the typical duration of a Vietnam Cambodia tour?
Our thoughtfully designed Vietnam Cambodia tours typically span from 7 to 14 days, allowing you to experience the essence of both countries. This duration ensures you have ample time to visit the iconic landmarks, delve into the local culture, and indulge in authentic experiences. However, we understand that every traveler is unique, and we are flexible in tailoring the duration of your tour to suit your preferences and available time.
What are the visa requirements for visiting Vietnam and Cambodia?
Navigating the visa requirements can be a crucial aspect of your travel planning. For Vietnam, most nationalities are required to obtain a visa in advance, either through an embassy/consulate or via an online e-visa application. Cambodia, on the other hand, offers visa-on-arrival services for the majority of visitors. Our experienced team will guide you through the latest visa regulations, assist you in obtaining the necessary documents, and ensure a smooth and hassle-free journey.
What is the best time of year to visit Vietnam and Cambodia together?
The
best time to visit Vietnam and Cambodia
together is generally from November to April, as these months offer the least amount of rainfall.
Although Vietnam experiences varying climates from north to south, there are specific periods when it is advisable to visit certain areas outside the main season. Overall, both countries in Indochina have relatively similar climates, characterized by a rainy season during the middle of the year and a cooler, drier season from November to April.
It's worth noting that late April is typically the hottest time in Cambodia and some parts of central and southern Vietnam, so it may be wise to avoid traveling during this period.
Certain parts of northern Vietnam can be chilly in December and January due to their distinct climate zone. However, the cold weather is milder compared to winter in many European countries, making it generally comfortable for visitors.
How to Travel between Vietnam and Cambodia?
Traveling between Vietnam and Cambodia can vary in ease depending on the direction you're headed. Going from Vietnam to Cambodia is generally simpler due to the visa requirements of each destination.
To travel from Vietnam to Cambodia, you have multiple options. You can choose to fly, with flights available from HCMC and Hanoi to Phnom Penh for prices ranging from $60 to $180 USD. Flights to Siem Reap are also offered from HCMC, Hanoi, Da Nang, Nha Trang, and Phu Quoc, starting at $128 USD.
Alternatively, you can travel overland through various land border checkpoints, including Moc Bai, Tinh Bien, Xa Xia, O Yadao, and the river crossing at Ving Xuong.
The reverse journey is equally straightforward. Flights depart from Phnom Penh to HCMC and Hanoi, with prices ranging from approximately $60 to $180 USD per person. Flights from Siem Reap also connect to the same airports in Vietnam, although prices are higher in this direction. You can also use the same land border checkpoints to enter Vietnam, such as Bavet, Phnom Den, Prek Chak, Le Thanh, and Kaam Samnor.
What currency is used in Vietnam and Cambodia?
Vietnam's currency is the Dong, available only in bills as coins are not accepted. ATMs, money changers, and banks are readily available in Vietnam for accessing money, although ATMs usually involve higher exchange rates and fees. The Dong's average exchange rate is approximately 20,000 to the dollar, so it's important to be comfortable with dealing in high figures, such as hundreds of thousands of dong.
In Cambodia, the official currency is the Riel, but dollars are widely accepted throughout the country. Both currencies are frequently used interchangeably, allowing you to make payments in dollars and receive change in Riel. Generally, dollars are used for larger expenses and hotel bills, while the Riel is more commonly used for smaller purchases and transportation fares.
Is it safe to travel to Vietnam and Cambodia?
Vietnam and Cambodia are generally safe destinations for travelers. However, it's always important to take standard precautions like securing your belongings, avoiding isolated areas at night, and staying informed about local customs and regulations. We closely monitor the safety situation in both countries and work with reputable partners to ensure your wellbeing throughout the tour.
Quick Inquiry
Scan the QR code to get 1-on-1 consultation with our travel expert on Wechat.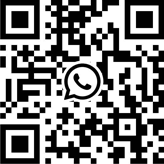 Or, leave your message below to get quick reply via email.
More Useful Information about Vietnam and Cambodia Tour Planning
What Our Customers Saying...
Get Insipred by More Tour Idears
Tell Us Your Indochina Tour Plan
If you are planning to enjoy a trip to Vietnam, yet have no ideas of how to sort it out the details, no worries! We would like to hear your tour plan and offer free professional consultancy and viable solutions. Please feel free to contact us.

Jeremiah

Srey

Kimheang

Leon

Elena

Ivy

Bliss

Helen

Jenney