From the splendid jungle-tangled temples of Angkor to the tropical islands along the southern coast, from the lesser-explored villages in the northeast, home to ethnic minorities, to the mighty Mekong River where the last remaining freshwater dolphins thrive, Cambodia offers more than you can imagine.
Located in Cambodia, we are a local agency with an in-depth understanding of the country. Our Cambodia travel specialists have crafted the following trips based on their years of personal experience, showcasing the best of Cambodia. You can confidently select one of these Cambodia trips or use them as a starting point. Reach out to us, and we'll tailor your journey to match your preferences and budget.
Our Best-Selling Cambodia Tour Packages
The following 6 trip itineraries are the best-selling Cambodia tour packages, carefully selected by our seasoned travel experts to explore the beauty and culture of Cambodia. Join us for unforgettable experiences and create lasting memories.
All trips can be tailored to your interests and budget
.
More Popular Cambodia Local Tour Packages
Apart from our best-selling Cambodia tour itineraries, we also create extra trips with special themes and exciting highlights to inspire your travel plans.
Cambodia Themed Tour
In addition to the popular Cambodia tour itinerary, there are also many different Cambodia themed itineraries to meet your needs.
Most Recommended Indochina Tour Packages including Cambodia
To enhance your Indochina tour, we offer extra experiences in nearby countries such as Vietnam, Thailand, Laos, and Myanmar. Make the most of your vacation with extended adventures and unforgettable memories in these beautiful destinations.
FAQs about Planning A Cambodia Trip
What are some must-see attractions in Cambodia on a tour?
Cambodia is famous for its ancient temples, the most famous of which is Angkor Wat. Other must-see temples in the Angkor Archaeological Park include Bayon, Ta Prohm, and Banteay Srei. Additionally, the capital city of Phnom Penh offers attractions such as the Royal Palace, National Museum, and the Killing Fields memorial. Siem Reap, the gateway to Angkor, also has a bustling nightlife and street markets. The country's beaches, such as Sihanoukville, and eco-tourism destinations like Mondulkiri and Ratanakiri are also popular.
How long should a Cambodia tour be to experience the best of the country?
6-14 day itinerary is recommended to fully experience the highlights of Cambodia, including a visit to Angkor Wat and other temples, exploring the capital city of Phnom Penh, and possibly spending some time on the beaches of Sihanoukville. This allows enough time to also explore some of Cambodia's lesser-known destinations like Battambang, Kampot, and Kep.
What are the visa requirements for a Cambodia tour?
Most tourists can obtain a visa upon arrival at the airport in Phnom Penh or Siem Reap. The fee is typically $30 USD for a tourist visa, and you will need a passport with at least six months validity remaining. Alternatively, an e-visa can be obtained online before arrival. Some tours may include assistance with visa applications or expedited processing.
Is Cambodia a safe country for tourists on a tour?
Cambodia is generally a safe country for tourists on a tour, but it is always important to take precautions and be aware of your surroundings. Petty crime, such as pickpocketing and bag-snatching, can occur in crowded tourist areas. It is also important to be aware of the risks of scams and tourist-targeted fraud. Tour operators may provide additional safety measures and guidance.
What is the best time of year to go on a Cambodia tour?
The dry season, from November to March, is the best time to go on a Cambodia tour as it has the most comfortable temperatures and the least amount of rain. The rainy season, from June to October, can be challenging for travel due to flooding and high humidity, but it is a good time to experience the country's lush greenery and less crowded tourist sites.
What is the local currency in Cambodia, and can I use US dollars on a tour?
The official currency of Cambodia is the Cambodian riel, but US dollars are widely accepted and often preferred for larger purchases. ATMs are widely available in larger cities, and credit cards are accepted at most hotels and tourist establishments. Tour operators may provide guidance on exchanging currency and managing finances on a tour.
What are some traditional Cambodian dishes I should try on a tour?
Some popular Cambodian dishes to try on a tour include amok (curried fish or chicken steamed in a banana leaf), lok lak (stir-fried beef served with rice and a fried egg), and num banh chok (rice noodles served with a fish-based curry sauce). Fresh seafood is also abundant in coastal regions, and there are many street food options available throughout the country. Tour operators may provide guidance on food safety and dining options on a tour.
What kind of accommodations can I expect on a Cambodia tour?
Accommodations on a Cambodia tour range from budget guesthouses and hostels to luxury resorts and boutique hotels. Most tourists stay in mid-range hotels or guesthouses, which typically offer clean, basic rooms with air conditioning and private bathrooms. Some tours may also offer the opportunity to stay in homestays or eco-lodges for a more authentic experience.
What kind of transportation is available on a Cambodia tour?
Transportation options on a Cambodia tour may include private cars or vans, public buses or minibusses, tuk-tuks, and even boats for certain destinations. Many tours include transportation between destinations and attractions, but it is important to confirm transportation arrangements with the tour operator before booking. It is also possible to rent a car or motorcycle for independent travel, but this can be risky due to the country's chaotic traffic and road conditions.
Quick Inquiry
Scan the QR code to get 1-on-1 consultation with our travel expert on Wechat.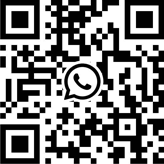 Or, leave your message below to get quick reply via email.
More Useful Information about Cambodia Tour Planning
What Our Customers Saying...
Get Insipred by More Tour Idears
Tell Us Your Indochina Tour Plan
If you are planning to enjoy a trip to Vietnam, yet have no ideas of how to sort it out the details, no worries! We would like to hear your tour plan and offer free professional consultancy and viable solutions. Please feel free to contact us.

Jeremiah

Srey

Kimheang

Leon

Elena

Ivy

Bliss

Helen

Jenney