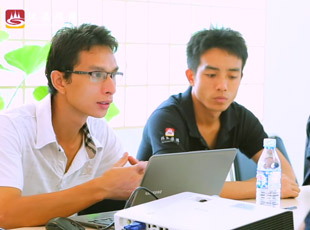 Request a Quote
or Email us: inquiry@indochinatour.com
Vietnam Cambodia Myanmar Tour
Known as part of the famous Indochina of the French colonial era, Vietnam, Cambodia, and Myanmar are three of the modern countries that once made up a major part of the ancient Khmer Empire, which lasted for more than six hundredyears from around the 9th to the 15thcenturies. Now major tourist spots in Southeast Asia, these three unique countries make a great multiple-country tour, since they lie close together in Indochina.
Vietnam and Cambodia have both had very violent and troubled histories, with wars that have raged throughout the countries for decades. Having spent decades rebuilding, these two countries have fast become major tourist hotspots in Southeast Asia over the last twenty years, and it is well known that Vietnam has some of the most stunning beaches in the world on its eastern coastline. Myanmar, which was formerly known as Burma, has also had its share of strife, with decades of ethnic issues and civil wars that tore the country apart. Having only recovered from the wars over the last eight years, under its new democratic government, this former British colony has fast risen to become a popular place for western tourists in Asia, and has only allowed tourism since 2006.
Vietnam Cambodia Myanmar Tour Packages
7-26 days vacations combining the best of Thailand and Laos.
Most Popular Indochina Tour Packages including Vietnam Cambodia & Myanmar
22 days and more combining the best of multiple countries of Indochina.
Vietnam Cambodia Myanmar Tour Guide Updates: