Cambodia Travel Tips: 13 Fun Facts of Cambodia to Know Before You Go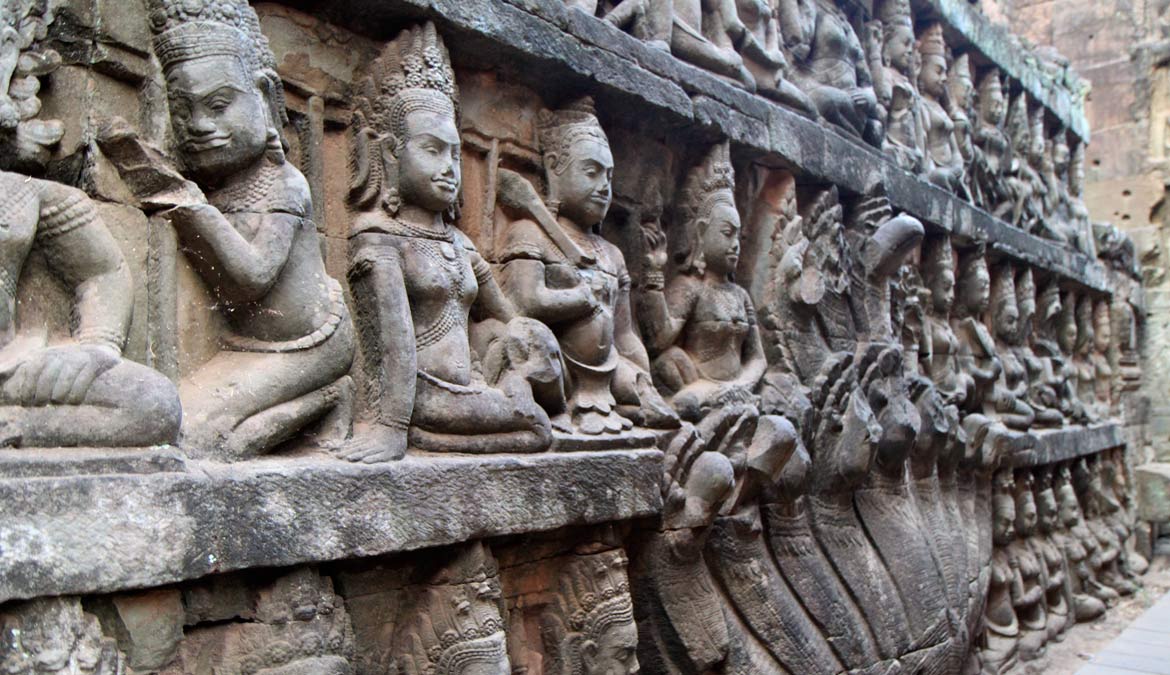 Having a great time in Cambodia, a kingdom in Southeast Asia, is a matter of fact. Whether you tour Angkor Wat, have a boating tour on Inle Lake, or attend a local wedding, you will have lifetime memories from this part of Indochina.
There is more you can look forward to when traveling to Cambodia. And we reveal the following 13 fun facts of Cambodia you need to know before a trip to get you started.
The ancient ruins of Angkor are way bigger than you think
Angkor Wat is a hallmark of the Kingdom of Cambodia. Yet, it is just a part of a vast complex, which includes Angkor Thom, the former capital of the Khmer Empire, and many Hindu and Buddhist temples. To its credit, Angkor Wat is the largest religious complex in the world, which is the fact it owes its fame to.
Yet, Angkor Thom is much bigger, containing Bayon, the Mona Lisa of Southeast Asia, Terrace of the Leper King, Bauphon, and more. To access both, as well as Ta Prohm, among other Angkorian attractions, you should ;purchase a ticket to the Angkor Archaeological Park.
Cambodian national flag features the image of Angkor Wat
Of flags of all existing nations, only those of Cambodia and Afghanistan feature depictions of structures. The one adorning the flag of Cambodia is (what a surprise) Angkor Wat. And the world's largest temple isn't there by chance since it represents the nation's heritage and integrity, among other things.
As for the colors, blue symbolizes the country's royalty, liberty, and willingness to cooperate. Red stands for the troubled past and valor of Cambodians. The white color of Angkor Wat relates to the purity of Buddhism, which is the nation's official religion.
Angkor Wat lends its name to Cambodia's national beer
Another interesting fact about Cambodia is that Angkor Wat is the synonym of Angkor beer, the country's national beer. Produced in Sihanoukville, a quickly-developing seaside resort in the Gulf of Thailand, Angkor beer is rich in flavor and bright in color.
Most residents of the kingdom and a fair share of foreign visitors enjoy this particular beer, which gives a pleasant aftertaste. Angkor Beer is available in glass bottles and cans, with prices ranging from around 1 USD at restaurants to a few dollars at prestigious hotels.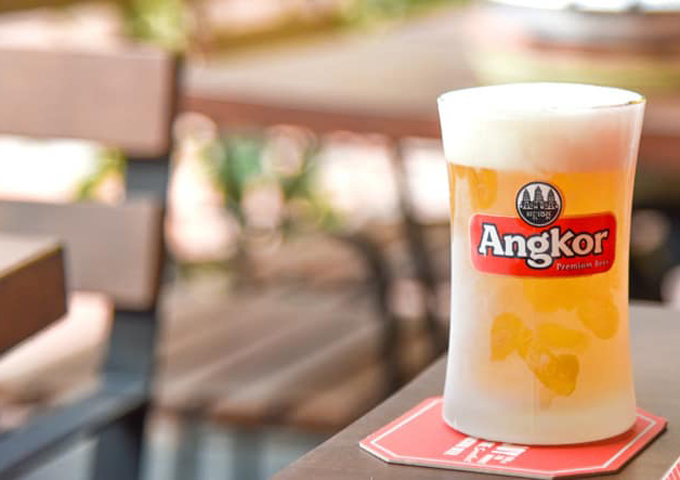 Cambodia's national beer Angkor beer is named after Angkor Wat.
Tuk Tuks are the primary transport options
Tuk-tuks, locally-known as remorque-motos, are the common sight on the streets of Cambodia's towns and cities. They are motorcycles towing carriages, in which you can accommodate yourself and the baggage you are carrying. Aside from being convenient for covering distances within the destination and from and to the airport, tuk-tuks are typically the most affordable transport options.
You would do wisely to set the price before taking the ride. On average, a trip of up to five minutes costs between $1 and $1.5, while an airport transfer can be four times that. A curious fact is that some drivers don't like calling remorque-motos tuk-tuks, so avoid using the latter term when speaking to them.
There is no McDonald's in Cambodia
Sorry fast-food enthusiasts, but you won't find McDonald's, a popular fast-food chain, in Cambodia. As soon as you sample local quick bites, however, you likely won't miss McDonald's.
There are a variety of options to choose from stalls selling local fast food. And some of them are quite unorthodox by standards of foreign nationals. Still, you will find KFC, Burger King, and The Pizza Company in the former abode of the Khmers if specialties from the west are your weak point.
The average age of the Cambodians is 24
The average age of its residents is another fun fact of Cambodia. According to statistics from 2015, the median age of the entire population was 24. At present, the birth rate is 2.5 children per woman, which is lower compared to 2010 (3 births) and 1995 (around 5).
So, you will encounter more young than elderly people while visiting Cambodia, especially since life expectancy is approximately 70 years.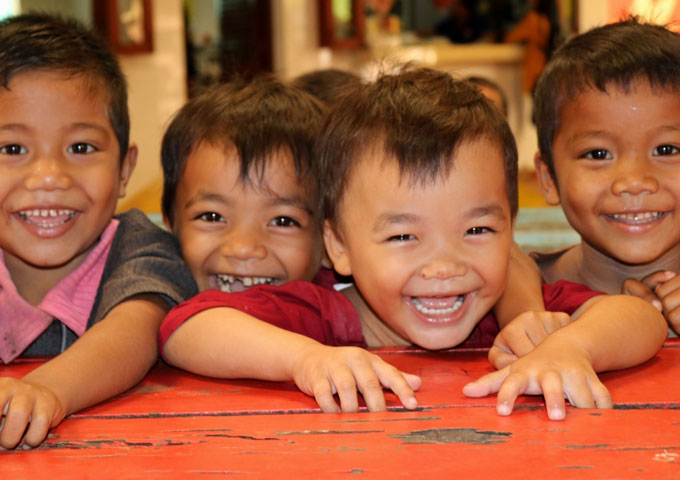 Cambodia is a "young" nation.
Local residents usually don't celebrate birthdays
Unlike McDonald's, the tradition of celebrating birthdays found its way to ex-Kampuchea, although barely. Regarding that, you are highly unlikely to see the Cambodian people celebrating the day when they drew breath for the first time. Still, some people celebrate their birthdays, but most of these live in urban areas.
Since natal day holds no particular significance to the locals, a fair share of them doesn't even know the day of their birth. This stands for inhabitants of rural areas, in particular. Still, you will find birthday cards on sale even here. Note, however, that it's travelers that purchase these most.
Funerals are of great importance in the Cambodia
The Cambodians hold funerals in high regard, unlike birthdays, which is another one of fun facts of Cambodia. Since the majority of the populace is Buddhist, they don't perceive death as the end of life. Instead, they think of it as the beginning of the death cycle, which ends with rebirth, the beginning of the life cycle.
If you see a procession with people wearing white while traveling Cambodia, know that it is a funeral procession. Accordingly, you can see white instead of black flags hanging from the house of deceased. After being kept for three days, sometimes up to seven, at home, the mourners take the body to the crematorium. Upon cremation, the ashes are placed in a temple's stupa.
Traditional weddings last three days and nights
Maybe the descendants of ancient Khmers don't celebrate birthdays, but they make up for it at weddings. The traditional celebration goes on for three days and nights because this number has a particular significance in Buddhism.
During that time, newlyweds and their guests entertain themselves with music played on traditional instruments, exchange gifts, and treat themselves with specialties. During this occasion, the newly-weds honor their parents in a ceremony that symbolizes gratitude for taking care of them.
If the couples' families are wealthy, the wedding may last up to seven days. Due to related costs, though, most celebrations don't last over the third day.
The New Year's celebration takes place in April
Another interesting fact about Cambodia is the time of the Khmer New Year's festivities. For its residents, the biggest annual celebration takes place by the end of the harvesting season, just before the beginning of the wet season. New Year's Day commonly falls on April 13 or 14, and the party goes on for three days.
Timing of the Khmer New Year may seem strange but is highly practical. April is a hot month, and workers can use a break this time of year. Besides visiting temples, the Cambodians play social games during the Cambodian New Year.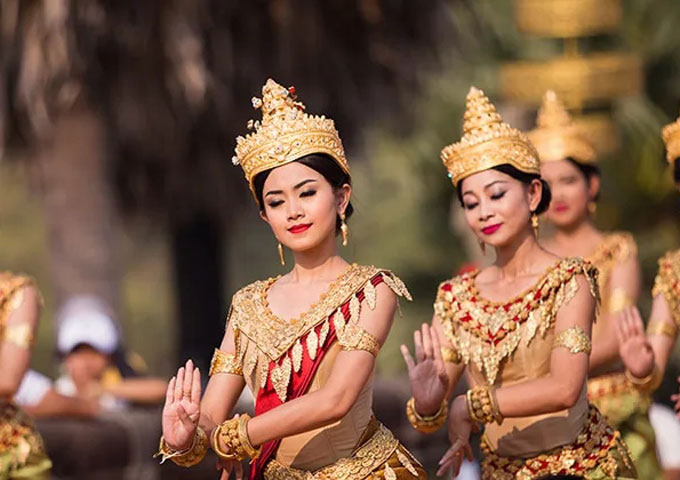 The Cambodians celebrate their New Year in April.
Monks roam the streets every morning
Buddhist monks are much respected in Cambodia. If you go out early during the day, you can see them roaming the streets and receiving goods needed for everyday life from the locals. In exchange for food, money, and other donations, monks give blessings to their donors.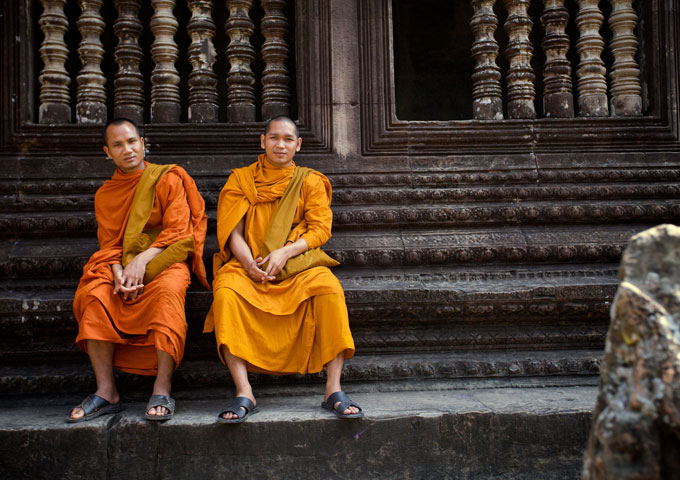 Buddhist monks are much respected in Cambodia.
Cambodia is home to some rare animals
Rare animal species are another curiosity related to Cambodia. Irrawaddy dolphins are freshwater dolphins you may see on a Mekong River cruise. Many visitors specially visit Cambodia for the Irrawaddy dolphins. Besides these likable mammals, you may spot Cantor's Giant Softshell Turtle, too, which also inhabits other areas of Southeast Asia.
The Cardamom Mountains abound with wildlife native to Cambodia. The mountains are a remote area supporting various endemic and endangered species, such as Sunda Pangolin, Malayan Sun Bear, and Asian Elephant. Besides animals, trekkers can admire the sight of untouched forests and waterfalls in the Cardamom Mountains.
Tonle Sap changes its flow direction twice a year
The flow of the Tonle Sap River is another one of the fun facts of Cambodia. Running from the namesake lake to Phnom Penh, where it flows into the Mekong, it changes the direction of its flow twice a year.
During the wet season, roughly between May and October, the river flows into Tonle Sap Lake. The rest of the year, it changes direction, emptying the largest freshwater lake in Southeast Asia. Consequently, you may see settlements floating or standing on stilts, depending on the season you visit Cambodia.
Conclusion
These fun facts of Cambodia make it a mysterious land in Southeast Asia to explore. Maybe there are more curiosities hidden in the country. Therefore, keep your eyes open during your tour to Cambodia, and you are sure to learn a lot more about this friendly nation.
More Related Cambodia Tour Advice
Most Popular Cambodia Tour Packages