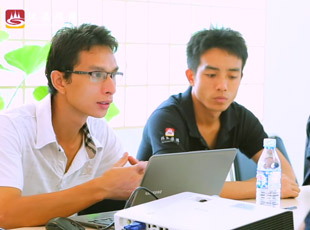 Request a Quote
or Email us: inquiry@indochinatour.com
Thailand Cambodia Laos and Myanmar Tour
Covering four separate countries in Southeast Asia, these unique tours takes you from the ancient kingdom of Siam, known now as Thailand, through Cambodia, Laos, and Myanmar. Four beautiful countries in Indochina, a tour of these four emerging nations is one of the best once-in-a-lifetime adventures in Southeast Asia.
The ancient Kingdom of Siam, Thailand is one of the hottest travel destinations in Asia, and is a great place to travel to. From the stunning sights of Chiang Mai to the bustling metropolis that is Bangkok, Thailand is a land of smiles and a charming place to experience one of the oldest cultures in Indochina. Cambodia is relatively new to the tourist scene, after decades of wars and insurrections that left the country ravaged and crushed. It is thanks to the interest of the international tourist community that this bedraggled country has managed to pull itself up to be one of the top new destinations in Southeast Asia.
Laos was once part of the Vietnam Conflict, and suffered several years of war, but has grown to become an up-and-coming destination in Asia. Once a major colony of France during the 18th and 19 centuries, this colonial land still retains much of its former French flavor, which can be seen in the architecture and cuisine of the country. Myanmar, once a British colony known as Burma, is another of the oldest civilizations in Indochina, and dates back thousands of years to the time of the ancient Oyu States. The home of the stunning Bagan temple Complex, this ancient land is well worth visiting.
Thailand Cambodia Laos & Myanmar Tour Packages
17-24 days vacations combining the best of Thailand Cambodia Laos & Myanmar.
Most Popular Indochina Tour Packages including Vietnam Laos Cambodia & Myanmar
26 days and more combining the best of multiple countries of Indochina.
Thailand Cambodia Laos and Myanmar Tour Guide Updates: