Can I Go to Visit Cambodia without a Visa in 2022/2023?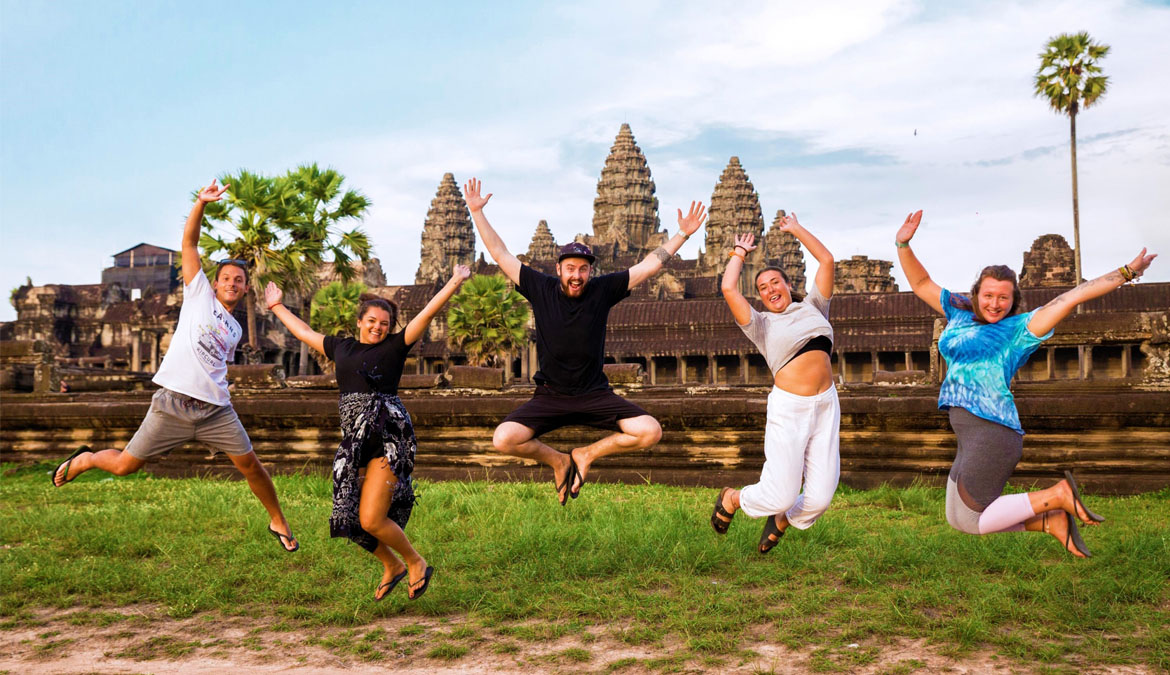 Cambodia is one of the most amazing countries in Asia for tourists, and is an outstanding destination for any traveler, whether flying solo or traveling with friends or family.
And it can be pretty simple to get into Cambodia, as they have more visa options than most countries, and even have a visa-free allowance for some. So, if you are resident of certain countries, you can travel to Cambodia without a visa.
Latest Update on Cambodia Visa Requirements
For foreign nationals traveling to Cambodia, the normal visa policies apply again, and visa-exemptions are back in place. As for COVID-19 entry requirements, the only requirement for Cambodia is that the traveler has been fully vaccinated, and has a completed vaccination card or certificate from their home or resident country.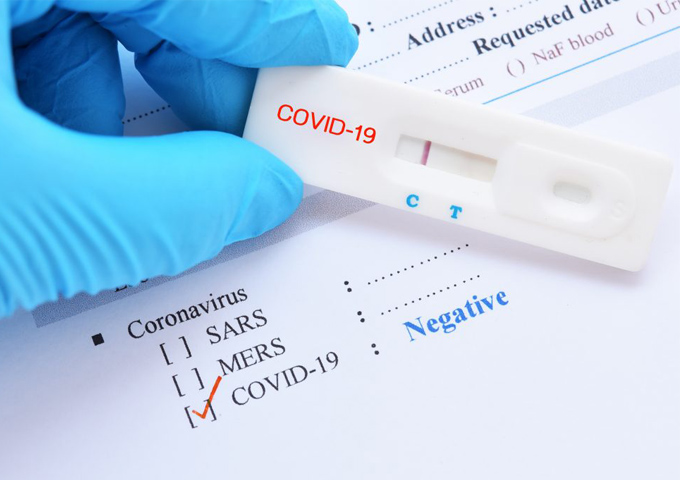 COVID-19 proof of negative
For those that are not vaccinated, there is the option of taking the Rapid Antigen test on arrival, which will be at your own expense. As long as the test shows you are negative, you will be permitted entry.
Types of Cambodia Visa for Foreigners
Cambodia Tourist Visa
The tourist visa for Cambodia, known as a "T" class visa, is the best option for tourists that will be staying in Cambodia for up to 30-days. This is available in advance or on arrival, and costs $30-$50, depending on your home country and application method.
This tourist visa is only applicable for a maximum stay of 30 days, but it can be renewed once for an additional 30 days at the Immigration Office.

Cambodia Tourist Visa
Cambodia Ordinary Visa
And ordinary Visa, or "E" class visa, is the best option for those planning an extended stay in Cambodia. The initial 30-day ordinary visa can be applied for on arrival, and can be extended indefinitely after the first 30 days for an Extension of Stay. The ordinary visa costs just $35 on arrival.
The extension for the ordinary visa are:
- EB visa extension, for those working for an employer, self-employed, or a business owner in Cambodia and last for up to 12 months at a time;
- EG visa extension, which is for those who are still looking for a job, and can last up to six months;
- ER visa extension, which is the new retirement visa for those over retirement age in their home country who can prove they have the funds to support themselves, and which has a minimum age of 55 and is valid for up to 12 months at a time;
- and the ES visa extension, which is a student visa for those who can provide a letter from a registered Cambodian school and proof of sufficient funds to support themselves.
Other Types of Cambodia Visa
The "K" type visa is for people of Cambodian descent who have a foreign passport. The visa is free for life, although "facilitation fees" of around $20 are often charged by officials. You will just need proof of your Khmer parentage, such as a birth certificate. If you have a Khmer last name and can speak the language, it is often enough.
The "B" class visa is issued for employees of organizations that are operating in Cambodia at the request of the government, such as the UN or WHO. These need to be organized by the employer prior to travel, and are valid for the period given on the visa.
The "C" class visa is for employees of NGOs that have a Memorandum of Understanding with the government, and are also applied for in advance by the NGO, not by the employee. The initial visa is for 3 months, and can be extended only for up to 1 year.
Who Needs a Visa for Cambodia?
In general, most foreign travelers are required to have a visa. Some are required to get it from an embassy, depending on the home country, while many can arrange a visa on arrival or E-Visa to make it easier.
However, the citizens of ten countries in Asia have a visa exemption for between 14 and 30 days for travel to Cambodia, and do not need a visa at all for trips within those periods. The countries are:
- 14 days: Brunei, Myanmar, the Seychelles, and Thailand;
- 30 days: Indonesia, Laos, Malaysia, the Philippines, Singapore, and Vietnam.
How to Get a Cambodia Visa?
Cambodia Visa on Arrival
The visa on arrival is relatively simple to obtain, and merely requires you to submit the immigration card, which is given out on the plane, your passport, and the visa fee of $30 (preferably in US dollars).
As of June 2019, the additional photo is no longer required to get a visa. If you want to skip the line at immigration, many of the officials will "fast-track" you through for a "donation" of up to $20.
Online: e-Visa
The Cambodian E-visa is available for most travelers, and can be applied for online before you travel for the cost of $36. The visa application is made via the online portal, at https://www.evisa.gov.kh, and once applied, the visa letter will be sent to your email address.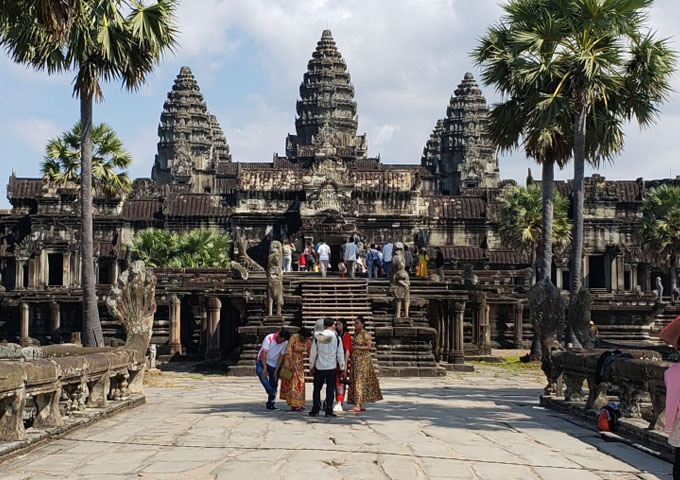 Cambodia Siem Reap
However, this is only available for entry at the Siem Reap, Phnom Penh, and Sihanoukville airports and the Cham Yea, Poipet, and Bavet land borders.
Cambodian Embassies
If you prefer to get your visa in your passport in advance of travel – or you are from Afghanistan, Algeria, Saudi Arabia, Bangladesh, Iran, Iraq, Nigeria, Pakistan, Sri Lanka, or Sudan – then you can make an application from the nearest Cambodian Embassy. Visas cost just $30 in the embassy, and take up to three days to process.
Can I Extend My Cambodia Visa?
If you have a 30-day tourist visa and want to stay for a little longer, then you can get an extension of your visa to allow you to stay for an additional 30 days only.
The fee for this is between $30 and $50, based on your nationality, and the extension must be done at the Office of the Department of Immigration in Phnom Penh at 322 Russian Federation Boulevard, opposite the airport.
For those with an "E" class visa, the extension periods can range from 1 month to 1 year, and can cost from $30 to $300, depending on the visa sub-type and the extension period.
Conclusion
While many people still need to have a visa to visit Cambodia, there are ten countries that have exemptions, which mean ten nationalities don't need a visa.
For everyone else, however, visas are still required, though the Cambodian government has made it so easy to obtain them, there is usually very little fuss in doing so.
Most Popular Cambodia Tour Packages