Bangkok to Angkor Wat Tour – Discover the Ancient Cities of Southeast Asia

Wat Arun, Bangkok, Thailand
Thailand and Cambodia are neighboring countries with a long history and cultural heritage. A trip from Bangkok, the bustling capital of Thailand, to the ancient temple complex of Angkor Wat in Siem Reap, Cambodia, is a must-do experience for travelers interested in exploring Southeast Asia's rich culture and history.
This travel guide will provide detailed information about what to see in Bangkok, the must-visit attractions in Angkor Wat, transportation options from Bangkok to Siem Reap, and traveler tips to help you plan a memorable journey.
What to Visit in Bangkok, the Capital City of Thailand
Bangkok is the capital of Thailand, located in the country's central region. It is known as the "City of Angels" on the Chao Phraya River delta. The city comprises several districts, each with its unique charm and attractions.
It was founded in 1782, dating back to the Ayutthaya Kingdom (1351-1767), and its grandeur and cosmopolitan vibe make it one of the top tourist destinations in Southeast Asia.
Bangkok has numerous attractions that cater to all types of travelers. Some of the must-visit attractions in Bangkok include: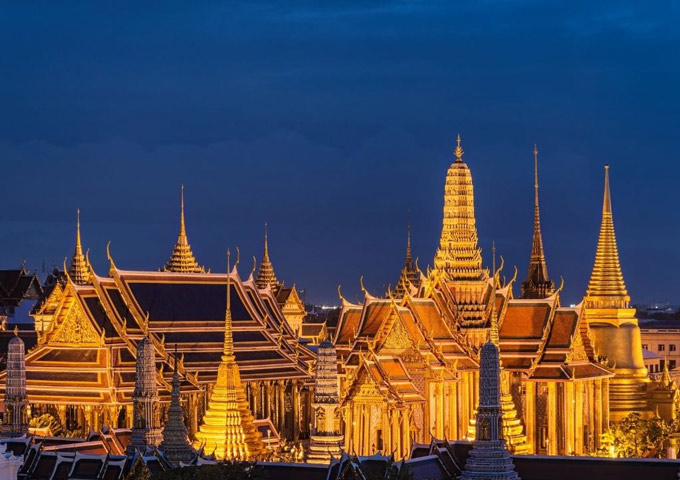 Grand Palace
Grand Palace and Wat Phra Kaew: The Grand Palace is a magnificent complex that has served as the official residence of the Kings of Thailand since the 18th century. Visitors can also see Wat Phra Kaew within the palace grounds, known as the Temple of the Emerald Buddha.
Wat Arun: Known as the "Temple of Dawn," Wat Arun is a stunning temple on the banks of the Chao Phraya River. It is famous for its intricate Khmer-style architecture and spectacular city skyline views.
Chatuchak Weekend Market: The Chatuchak Weekend Market is one of the largest markets in the world, with over 15,000 stalls selling everything from clothing and accessories to souvenirs and street food.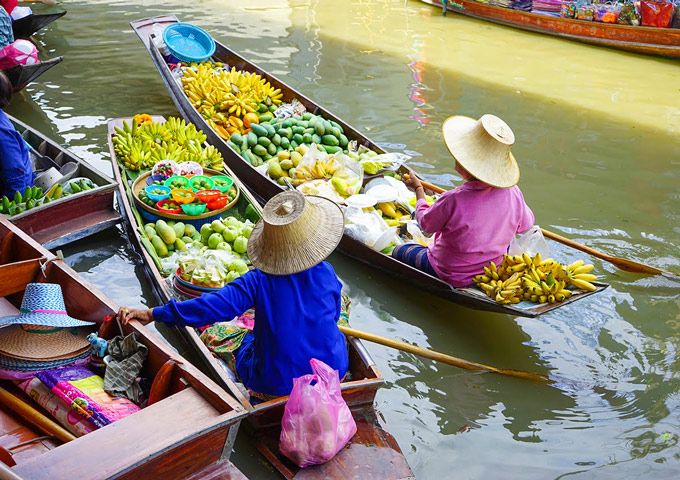 Floating market
Floating Markets: Bangkok is famous for its floating markets, where visitors can explore the city's waterways and enjoy local delicacies.
Khao San Road: Known as the backpacker hub of Bangkok, Khao San Road is a lively street lined with bars, restaurants, and shops that cater to budget travelers.
Chinatown: Bangkok's Chinatown is a bustling area renowned for its street food, markets, and traditional Chinese architecture.
Apart from visiting the popular attractions in Bangkok, here are some recommended activities: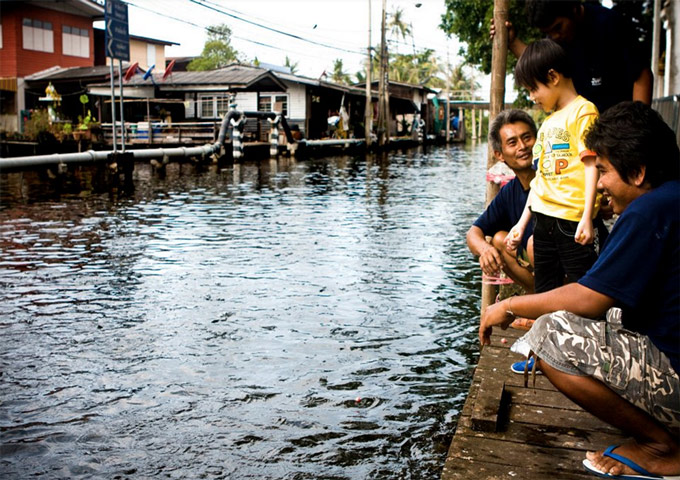 Bangkok canal
Thai massage: Bangkok is famous for its traditional Thai massage, a relaxing and rejuvenating experience you can enjoy at any of the city's numerous spas.
Street food tours: Bangkok is a food lover's paradise, and taking a street food tour is a great way to explore the city's culinary scene.
Tuk-tuk rides: Riding a tuk-tuk, a three-wheeled taxi, is a unique way to explore the city's streets and experience the local way of life.
Canal tours: Bangkok's canals, known as khlongs, are a picturesque way to see the city's hidden gems and historical landmarks.
Related Itineraries Recommended. Please feel free to contact us!
3 Days Bangkok Hightlights Tour
7 Days Bangkok and Chiang Mai Discovery Tour
12 Days Thailand Historical Tour
What to See in Angkor Wat, Siem Reap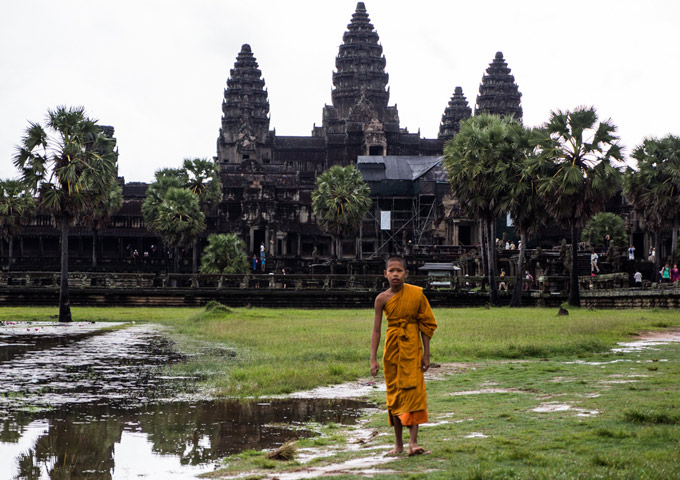 Angkor Wat monk boy
Angkor Wat is located in Siem Reap, Cambodia. It is the largest religious monument in the world. The temple complex spans over 400 acres and is surrounded by a vast moat and an outer wall that encloses the temples and the forested area.
Angkor Wat was built in the early 12th century by King Suryavarman II, and it is considered the pinnacle of Khmer architecture. The temple complex is designed to represent Mount Meru, the sacred mountain in Hindu mythology. The intricate carvings and bas-reliefs of the temple complex depict Hindu mythology, including the famous Churning of the Ocean of Milk.
Apart from an Angkor Wat tour, Siem Reap has numerous other temples worth visiting. Some of the famous temples include: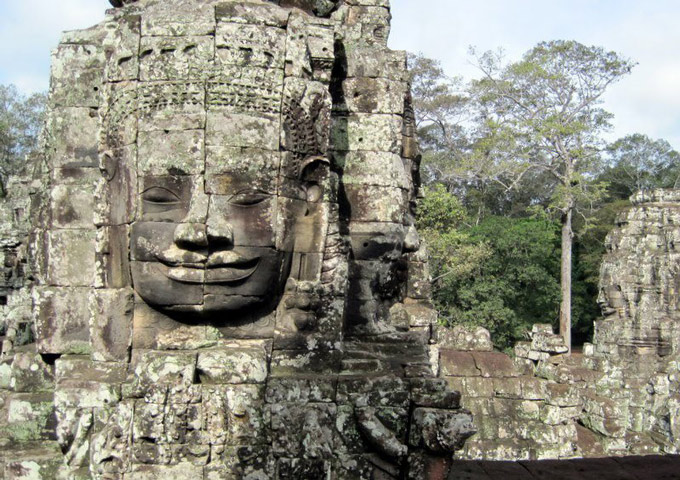 Bayon temple
Bayon: It is famous for massive stone faces depicting the Buddhist concept of compassion.
Ta Prohm: A temple that is famous for its trees around and through the temple's ruins.
Banteay Srei: A small temple complex renowned for its intricate carvings and pink sandstone structure.
Preah Khan: A temple that is known for its labyrinthine structure.
Related Itineraries Recommended. Please feel free to contact us!
4 Days Siem Reap Luxury Tour with Easy Biking
9 Days Classic Cambodia Tour
17 Days Cambodia Tour from Temples to the Sea
How to Get from Bangkok to Angkor Wat?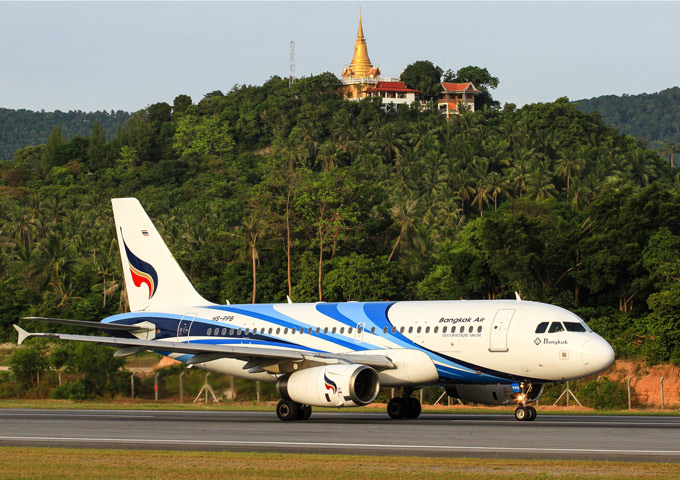 Bangkok Airways
There are several transportation options available to travel from Bangkok to Siem Reap, including:
Flights: Several airlines, such as Thai Airways, Bangkok Airways, and Cambodia Angkor Air, operate daily flights from Bangkok to Siem Reap, with a travel time of around 1 hour and 30 minutes.
Bus: Buses are a budget-friendly option, with several bus companies, such as Giant Ibis Transport, Mekong Express, and Capitol Tours, operating direct buses from Bangkok to Siem Reap. The travel time is around 8-9 hours. The buses usually have air conditioning and comfortable seats.
Train and bus: It is also possible to take a train from Bangkok to Aranyaprathet and then take a bus from the border to Siem Reap. The journey time is around 7-8 hours.
Cost: Transportation costs vary depending on the mode of transport and the season. Flights can cost anywhere from $50 to $200, while bus tickets can range from $10 to $30. Train and bus combinations can cost around $20 to $30.
In general, transportation costs are likely to be higher during the high season from November to February and during peak holiday periods such as Christmas and New Year's. In some cases, specific modes of transportation may be canceled or delayed due to heavy rains or flooding.
Traveler Tips for Bangkok to Angkor Wat Tour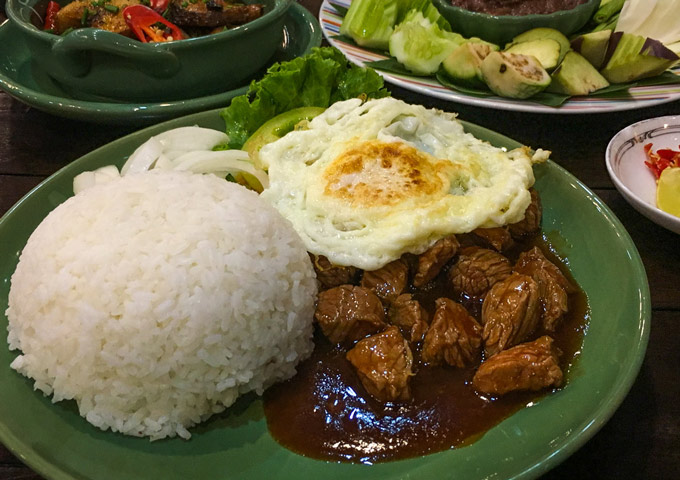 Beef lok lak Cambodia
Time: The best time to visit Thailand and Cambodia is during the cool and dry season from November to February. If you don't mind warmer temperatures, consider visiting Thailand or Cambodia during the shoulder seasons of March to May or September to October.
Clothes: It is essential to dress appropriately when visiting religious sites in Cambodia, including Angkor Wat. Wear clothes covering your shoulders and knees and comfortable shoes for walking around the temple complex. It is also recommended to bring a hat and sunscreen as the weather can be hot and sunny.
Food: Cambodian cuisine is a mix of influences from neighboring countries, including Thailand and Vietnam. Some must-try dishes include amok, a fragrant curry made with fish or chicken, and lok lak, a beef dish served with rice and vegetables. It is also recommended to try Cambodian street food, such as the famous Cambodian noodle soup, kuy teav.

Siem Reap guesthouse
Hotel: Siem Reap has several accommodation options, ranging from budget guesthouses to luxury hotels. Staying in the city center is recommended, close to the night markets and restaurants. Some popular areas include Pub Street, Old Market, and Wat Bo Road. Click here to learn more about best hotels in Siem Reap!
Safety: Siem Reap is a safe city for tourists, but it is vital to take precautions to ensure a safe and enjoyable trip. Always keep your valuables safe, and be aware of your surroundings when walking around at night. Taking a taxi or tuk-tuk when traveling at night is also recommended, especially if you are alone.
In the End
We hope this travel guide has provided valuable information on planning your trip from Bangkok to Angkor Wat. Whether you are a history buff, an architecture enthusiast, or a spiritual seeker, the Angkor Wat temple complex is a must-visit destination that will leave you awe-inspired.
We wish you a safe and enjoyable journey as you explore the vibrant city of Bangkok and the ancient temples of Siem Reap. If needed, please feel free to contact us!
More Related Travel Planning Articles
Most Popular Cambodia Tour Packages