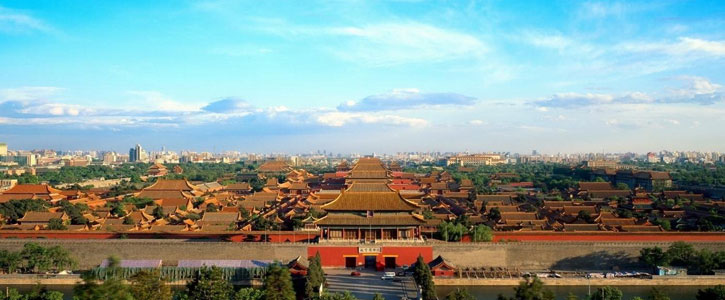 Best Destinations for Your First Trip to China
Posted on 20/09/2015 14:55:14
Located in the Far East, China is a final destination for many world travelers. The huge orient country offers millions things to see and experience. How to plan your first trip to China? How to make the best use of your time to see the most authentic parts of China? The following tips and guides will help you to make you first trip to China the most unforgettable.
For most travelers who visit China for the first time, the golden-triangle cities are highly recommended, which refer to Beijing, Xian and Shanghai.
Beijing, the capital city of China, is a city combined with both ancient elegance and modern charm. You will not miss the chance to visit the Forbidden City, and hike the Great Wall. Usually a 4-5 days trip is enough to explore this capital city with all essentials.
Xian is one of the ancient capital cities of China with a long history of a thousand years. The incredible Terracotta Warriors is always a highlight in a Xian tour. Also, cycling on the ancient city wall of this city, to overlook the layout of the whole city is an interesting experience for both adult and kids travelers. 1 or 2 days are quite enough for you to enjoy the historical atmosphere in the ancient city.
Shanghai, the most developed city in China, will offer you another kind of charm in southern part of China, which is quite different from what you see and experience in the northern China. Don't for get to see the colonial and sky-rise architecture of the Bund. You will enjoy the contracts between the past and the future, the ancient and the modern parts of China there. Also a 2 days tour is recommended to explore the best of Shanghai for your first go.
If your holiday is long enough, over 7 days, you can plan to add Guilin to your trip. The karst peaks combined with the Li River are praised as one of the most beautiful landscapes of China. Also visit Longsheng rice terraces and long-haired Yao minority women will be a special experience for you.
For those panda lovers, pay a trip to Chengdu is worthwhile. When you visit Chengdu, the hometown of giant pandas, you will get the chance to closely see the lovely creatures in the panda breeding center. Also, delicious local snacks in Chengdu are highly recommended for those gourmets.
If you only plan to visit China once in your lifetime, to make a two weeks trip including a visit to Tibet is recommended. The plateau landscapes, the pure holy lakes, the sacred pilgrims…all you can see in Tibet are the unique.
Of cause, China offers more than we suggested here. For your first trip to China, if you already have your travel plan, you can contact us for more detailed travel information.