Travel from Singapore to Bangkok by Train
Posted on 18/09/2017 2:19:36
Bangkok is the Crown Jewel of Thailand, and is the favorite place for thousands of people to eat, shop, party, and post on Instagram. And not to forget the ancient temples, the historic Siamese culture, and the more modern history of the place. Nowadays you can sort out your trip to Bangkok from Singapore with the click of a few buttons, and arrange your flights, transfers, and hotels in just a few short minutes. You can get the cheapest flight and hotel, and be in another country in under two hours.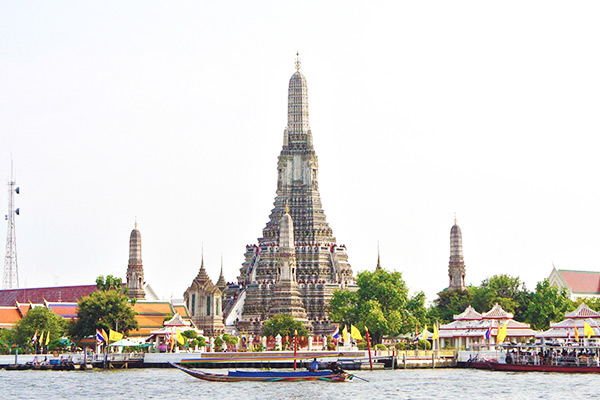 But the best way to travel from Singapore to Bangkok is to go by train, and make the whole thing an adventure that is part-and-parcel of your trip. Starting an adventure to Bangkok from Singapore requires some knowledge of the trains between the countries, and where to get on and off, and make the right transfers. And if you wish, where to stop on the way for a little sightseeing. And, unless you are traveling on the super-luxuriant Eastern & Oriental Express, which runs straight from Singapore to Bangkok, the journey is a real adventure.
Departing from Singapore
The journey by train starts at Singapore, and crosses the entire length of Malaysia, passing through Kuala Lumpur, Taiping, Penang, and Padang Besar, before entering Thailand. The route through Thailand runs up the long peninsula, following the coast after passing through Hat Yai, and looping round the Gulf of Thailand before ending at Bangkok.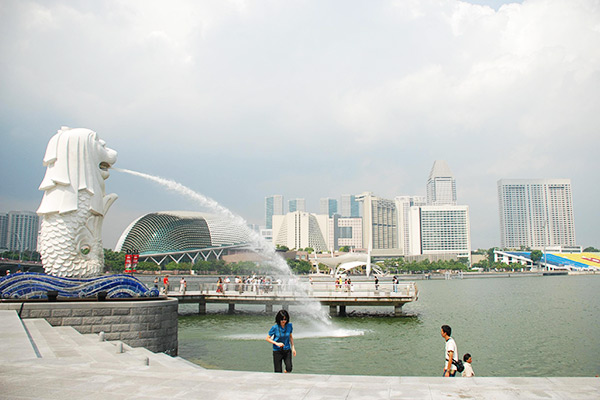 Singapore is one of the most modern cities in Asia, as well as one of the most expensive for travelers to stay in. However, the cost is worth paying since Singapore has a lot more to offer than other Southeast Asian countries. The Marina Bay area is the stand-out attraction of the city, and is the center of Singapore's futuristic facade, with their latest addition of the Gardens by the Bay. If you are staying for a few days before traveling, you can check out the best attractions of the city, including the Merlion Park, SkyPark, Gardens, and the southernmost point of Singapore, Sentosa Island.
Basic Information
There is no direct train from Singapore to Bangkok, except the Eastern & Oriental Express, so you will need to stop a few times along the route, and change trains, or even stations. However, if you are not rushed for time, there are plenty of interesting places along the way that you can visit. The journey is an epic 1,920 kilometers (1,233 miles), is incredibly cheap to travel on, and is perfectly safe, as well as being both comfortable and civilized. The whole journey costs between US$50-80, and allows you to stop and get off whenever and wherever you like along the route, for as long as you want in order to visit local sights.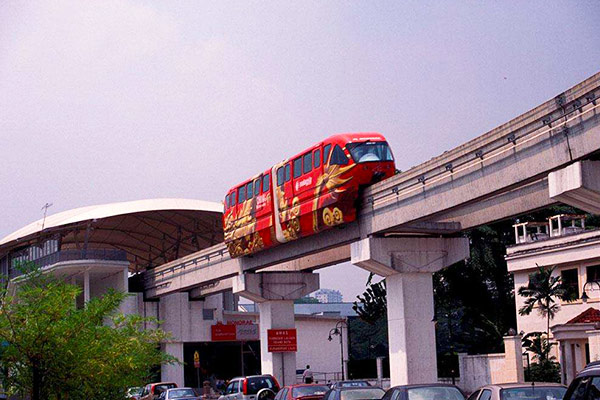 The rail network running from Thailand down to, and through, Malaysia, is more than 100 years old, built in the late 19th and early 20th centuries. Much of it is single-line track, which means waiting time for trains coming the other way to allow them to pass. However, large sections of the track in Malaysia have been modernized for the ETS electric trains to run on, allowing for faster travel of up to 160 km/h (100 mph), and are double-tracks to allow travel both ways without waiting. While in Malaysia, you can often see stretches of the older tracks lying next to, or a few yards from, the new electric tracks.
There is no such thing as a single ticket from Singapore to Bangkok, so you simply buy a ticket for each leg of your adventure separately. You can buy them all in advance, or you can just get them at the stations where you change. However, tickets are for a reserved seat or sleeping berth on a specific train for a specific date, and cannot be used on a different day or train, so you need to make sure you check the local schedules for the right train to catch. If you are stopping off somewhere en-route, get your ticket to that destination only, and then get the ticket for the next leg of the journey when you are ready to move on.
Getting Started
Starting from Singapore, you first need to get to the edge of the city, and the border with Malaysia. Depending on where you are in Singapore (it is a very big city), you can take the Singapore Mass Rapid Transit (MRT) to either Marsiling MRT station or Kranji MRT station, both of which have buses that will take you to the Woodlands Train Checkpoint, where you start the journey through Malaysia. Unfortunately, there have been no trains from the center of Singapore direct to Kuala Lumpur since the closure of Singapore's old, art deco railway station in 2011.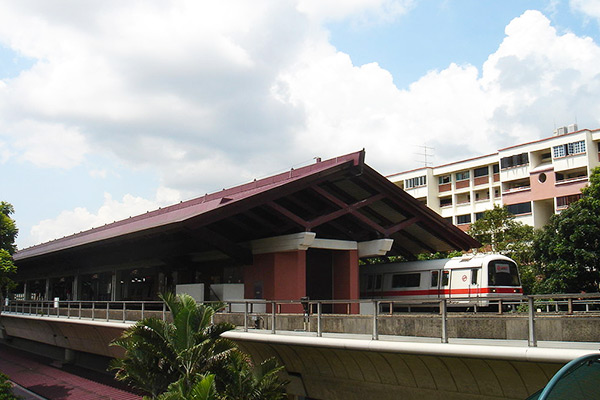 The first step on the trains is the shuttle train that runs between Woodlands and Johor Bahru (JB) Sentral, the closest Malaysian transport hub to Singapore. The train is a KTM (Malaysian Railways) shuttle, and you can get tickets for the trip from the KTM Intercity office at Woodlands Station. The first leg of the journey into Malaysia is only a 5-10 minute ride across the Causeway, and avoids the traffic of the Causeway Road Bridge, so is popular with commuters.
From JB Sentral, there are several changes of trains before you get to the Thai border, and some interesting sights along the way. You can make it a headlong dash to the border, or make a few stops along the way and take your time, The choice is yours. And while the details of the journey may look complex, they are really very simple. Where one train stops, another takes over, so there are no transfers between stations.
Trains through Malaysia
JB Sentral to Gemas
From JB Sentral there are three trains to Gemas, all of which take around 4-4.5 hours. Train times and numbers are: #40 – 8:45am, #42 – 10:10am, and #44 – 11:40am. Trains from all over southern Malaysia stop at Gemas, and it is worth spending a day here to see the sights. Mount Ophir is a popular mountain for climbers, and nearby is the site of one of the most historic battles of the Malayan Campaign of World War II, where British troops were overwhelmed by the Japanese forces.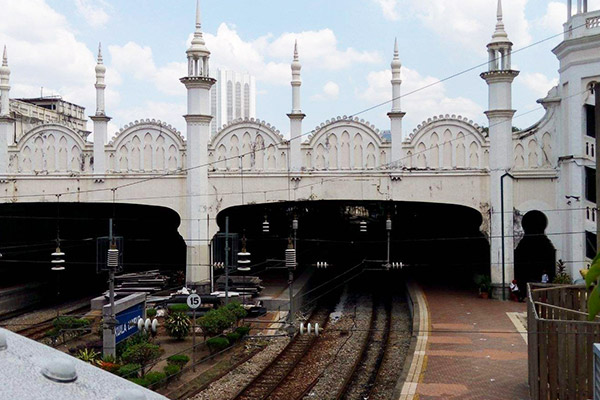 Gemas to Padang Besar
From Gemas, you have a choice of taking it slow, or taking a single train to the border. For those who with to make the straight run, there is one train that runs direct to the border crossing with Thailand, which takes around eight hours, non-stop. The train number is 9204, and it leaves daily as 4:00pm.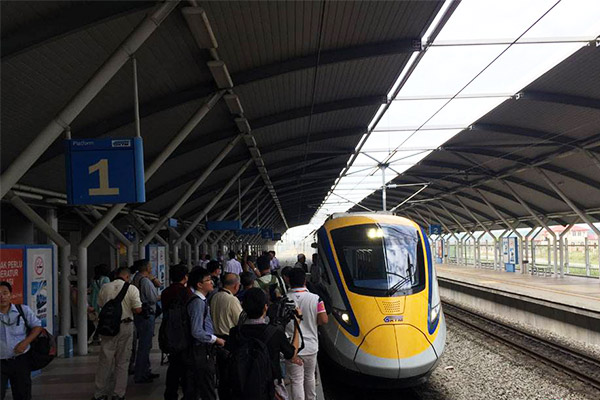 Gemas to Kuala Lumpur
If you are not in a hurry, you can split up your journey to Thailand with short jaunts along the KTM railway lines. The first step is the trip to Kuala Lumpur, which takes around 2.5 hours, and uses train 9202, which leaves at 3:00pm, of you can catch the 9204 for Padang Besar, and get off at Kuala Lumpur.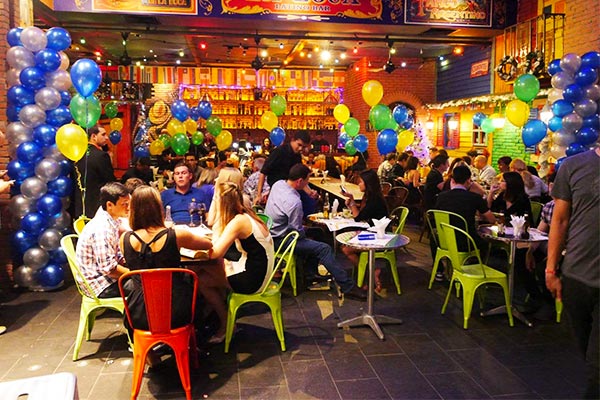 The capital city of Malaysia, Kuala Lumpur is worth a visit along the way, and this beating heart of Malaysia is well known for its dense rainforests, its deliciously tantalizing cuisine, and its massive rise as an economic powerhouse in Asia. In many ways Kuala Lumpur is the older, sibling-city of Singapore, although it is far larger and more eclectic in its people and landscape. While Singapore is well-manicured and very orderly, Kuala Lumpur is still delightfully variegated and random beneath the orderly patina of skyscrapers.
Kuala Lumpur to Padang Besar
After you have spent time exploring the city, you can jump on the train for the next step of the trip, to the border station of Padang Besar. The trains leave KL for Padang Besar at 6:56am (Train 9220), 9:30am (Train 9208), and 11:00am (Train 9214). The average time to the border is 5-6 hours.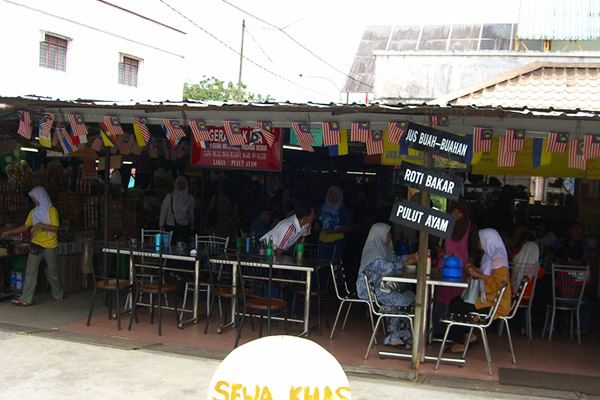 Padang Besar is the only rail crossing between Thailand and Malaysia, and is a kind-of twin city with its Thailand-based counterpart. Padang Besar, when translated from Bahasa Melayu, means "big field", and the town straddles the border as two towns with the same name. Locally, Malaysians refer to the Thai side of the town as Pekan Siam, or "Thai Town". From here, you can catch a train straight to Bangkok, or make a stop along the way.
Padang Besar to Bangkok
The train from Padang Besar to Bangkok (Train 36) departs daily at 6:40pm, and the trip takes around 18 hours. This epic journey, in both time and distance, is best done with a sleeper berth, so you can wake up the next morning in another country and culture, with only a few hours to your destination in Bangkok.
Padang Besar to Hat Yai
The alternative to the straight route is going via Hat Yai, a quaint and relatively quiet, traditional southern Thai town. There are two daily trains to Hat Yai; Train 948 leaves Padang Besar at 9:55am, while Train 950 leaves at 3:40pm. The trip is only an hour, and it is worth the side-trip to visit this old-fashioned town.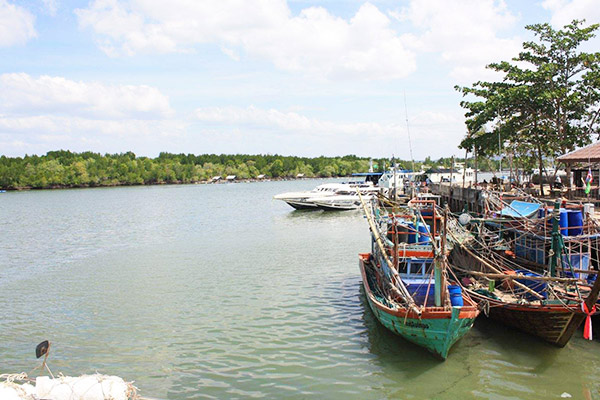 Before hitting the busy, exuberant chaos that is Bangkok, it is nice to walk the placid streets of Hat Yai, a place that is well-known as a weekend getaway for older tourists from Malaysia and Singapore. It is that peace and tranquility that makes the town attractive, and it harks back to an older time in Thailand's history, which is rarely seen in real life these days. It can be charming to experience the Thai way of life at a more sedate, and traditional pace.
Hat Yai to Bangkok
Once you are done being peaceful, it is time to head for the busy metropolis of Bangkok. There are two trains from Hat Yai to Bangkok, which leave at 2:45pm (Train 170) and 6:45pm (Train 36). Train 36 is a faster train, at only 15.5 hours, while Train 170 takes 18 hours to make the journey.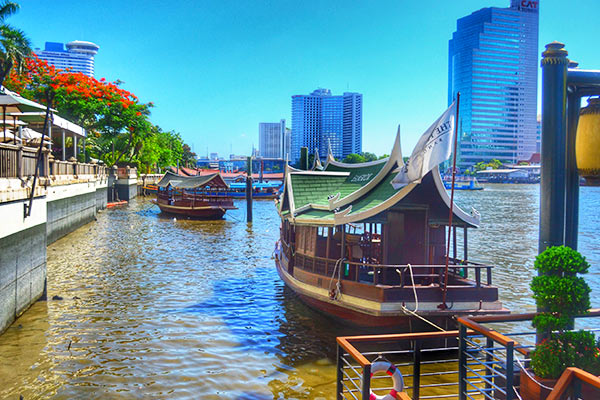 While the start of this leg of the trip begins in Hat Yai, the Southern and Central regions of Thailand are very different. From Hat Yai, the landscape slowly unravels from dense jungle to rural rice fields and wind-eroded rock formations, and then changes again as you near Bangkok. Villages and towns begin to condense into an urban density of concrete and skyscrapers, a sight you cannot see from an airplane.
Travel Times
There is little difference in the actual travel times between the two routes; fast and furious or slow and sedate, it is only a two hour difference. The main difference is the layover time in the towns where you decide to stop, which can turn this 31-hour trip into a five-day adventure. If you take the faster journey, you will have a day of waiting in Padang Besar for the 6:40pm train to Bangkok, since the train from Gemas normally arrives around midnight. Just time to get some sleep and spend the day exploring the town, before taking the overnight to your final destination.
How to Buy Tickets
All the long-distance trains in Malaysia and Thailand require a reservation, whether for seats or sleeper berths, and are for specific trains on specific days. In Malaysia, you can book trains up to 30 days in advance, and in Thailand up to 60 days. Tickets for long-distance trains can be booked online through a variety of ticket websites and travel agencies, and LTN tickets can be booked on their own website for all journeys in Malaysia. The KTM e-booking service covers all express trains in Malaysia and Singapore.
The alternative, if you like adventure, is to buy the ticket for each leg of the journey at each station on the day of departure. However, if you are booking tickets direct from the station, you cannot book tickets for the Thailand leg of the trip in Malaysia, and vice versa. In this age of cheap flights and internet booking, it is often forgotten that travel by train can make the journey a huge part of the experience, and there is always plenty to see and learn when taking the "low road".