What and where to buy in Vietnam Tour?
Posted on 30/09/2019 2:02:32
With more and more people choosing Vietnam for their vacation, this long narrow country has become a major tourist destination in Southeast Asia. Everyone who travels loves to buy gifts and souvenirs of their trips, to give them something to remember in the years to come of their epic adventures around the world. For many, a trip to Vietnam would be an once-in-a-lifetime journey, so making sure that you get the right souvenir of the trip is an important part of the holiday. If it is your first time to visit Vietnam, you may be a little confused over what the better souvenirs of this ancient nation are. Here, we have a list of the top tourist souvenirs from Vietnam, and the ones that are going to give you a lot of pleasure in years to come, as well as good memories.
What to buy during Vietnam tour?
There are literally thousands of things you could buy as souvenirs in Vietnam, and this amazing destination has a wealth of local handmade products that are well worth buying. The trick is to pick out the handmade from the mass-produced, to get the most authentic souvenir possible.
Ao Dai
Ao Dai is widely regarded as the traditional costume for both men and women in Vietnam, though it is mostly the women that use them these days. The Ao Dai was introduced to the court of Lord Nguyen Phuc Khoat of hue in the 18th century, and are reminiscent of the clothing of the Han Chinese during the Ming and Qing Dynasties. Generally close-fitting and figure-hugging, the Ao Dai can be found ready-made or you can have it tailored to fir you perfectly at many places in Vietnam's major cities.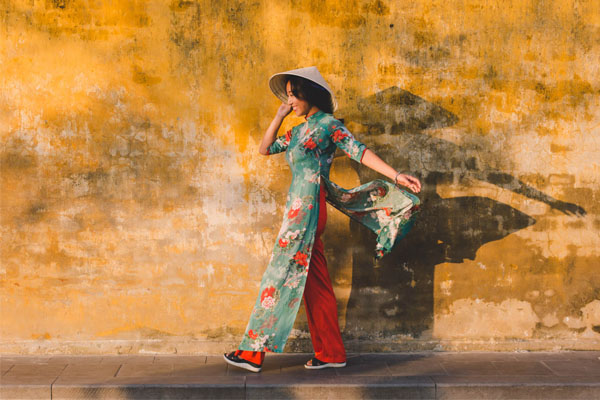 Silk
Silk is one of the most natural fibers in the world, and is spun from the cocoons of the silk moth larvae. Highly valued throughout Ancient Asia, and have long been used for the clothing of nobles and kings. Vietnam is one of the major producers of natural silk in Asia, and the silk cloth is woven on hand looms, in a variety of patterns and colors. Vietnam has a lot of shops that sell silk, as both clothing and the raw cloth, but counterfeit silk is a common thing, so make sure you get the real thing.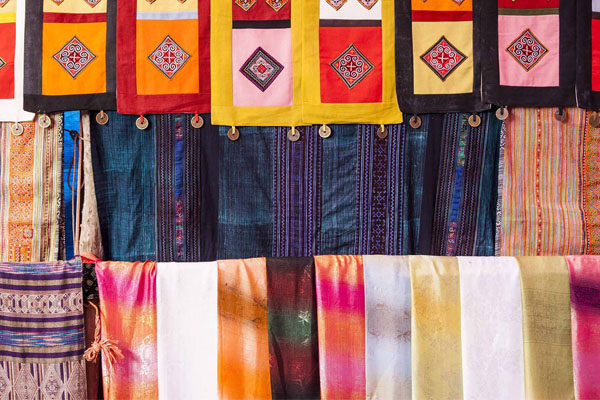 Vietnamese Coffee
Introduced in the middle of the 18th century by the French, coffee production in Vietnam came into its own at the beginning of the 20th century, with many developing plantations springing up across the country. Coffee in Vietnam is a major part of the culture, and there are more coffee shops than any other kind of small café, where you can get a really great cup of freshly-brewed coffee. The local beans produce a strong and intense type of coffee that is actually sought-after by many global coffee companies, and Vietnam now has several of its own brands that are making an impact in the international markets.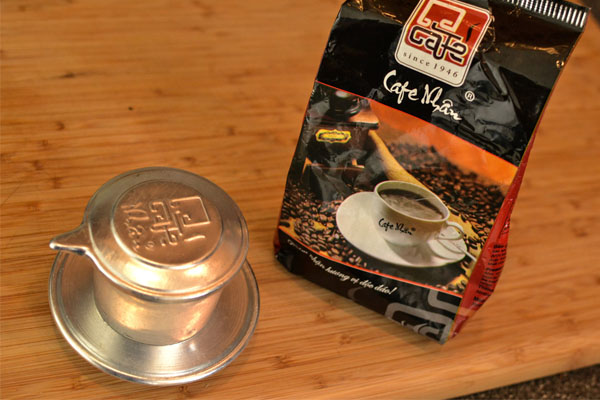 Conical Hats
While it may seem like a bit of a novelty purchase, the traditional conical hats of the Vietnamese farmers are great for those who want something that is uniquely Vietnamese as their ideal souvenir. A typically Asian hat, these can be found in different forms all across the continent, from Bangladesh to Japan, and their origins in Vietnam are part of a 3,000-year-old legend. Made from Palm leaves, bamboo, or the bark of the Moc tree, these shady hats are the iconic image of Vietnam's farmers.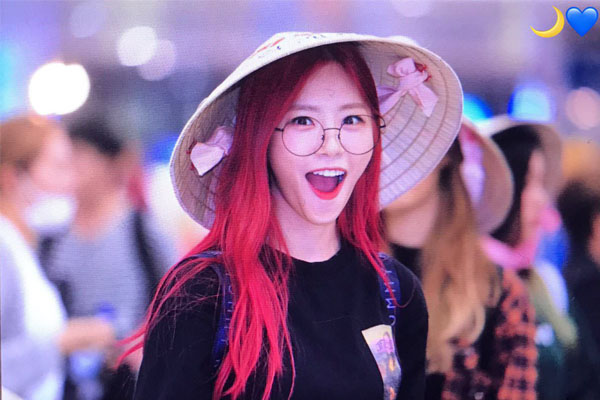 Lacquerware and Pottery
Pottery in Vietnam is one of the country's most popular exports, and while you can find authentic Vietnamese pottery in many high-end shops, there is nothing like getting it from the source. Made from ceramic clay, and hand painted with stunning designs, the high-quality ceramic of Vietnam is highly prized around the world. Similarly, lacquerware is just as popular, and is a form of hand-painted craftsmanship used on furniture, dishes, vases, and paintings. Finely detailed and coated with a thick clear layer of natural lacquer, the items are a great souvenir for taking home.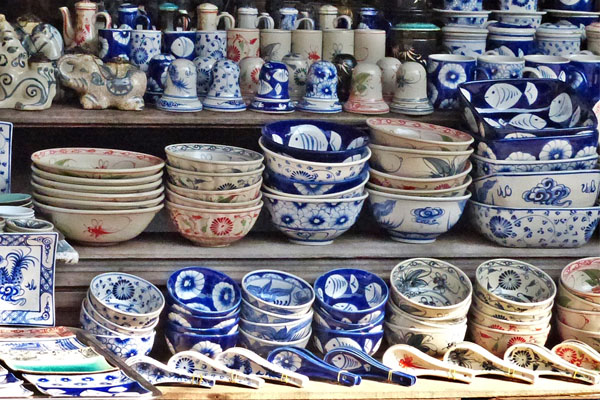 Hand Embroidered Materials
Vietnam is renowned for its hand-embroidery, which often depicts scenes of nature and wildlife. The quality of hand-embroidered silk cloth is one of the finest in the world, and the delightful designs can come as both clothing and screens, as well as many other uses. You can buy rolls of hand-embroidered cloth to bring home, or pick out a beautiful Ao Dai that has been hand-embroidered by the famed tailors of Nha Trang.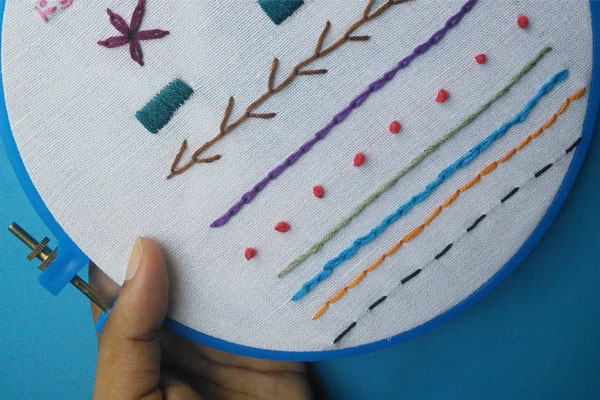 Snake Wine
One of the most undeniably common drinks in Vietnam, snake wine is exactly what the name suggests, a rice wine that is infused with a whole snake inside the bottle, usually a highly venomous one. The bottles of snake wine have long been a novelty item for the backpackers that first brought Vietnam into the tourism limelight, and you can find them in almost any market. Local believe that drinking the snake wine can increase virility and help alleviate rheumatism and arthritis, and you can even find some bottles with both snake and scorpion inside. It is safe to drink, but it probably looks better in your liquor cabinet as a display item, if you are not confident of drinking it.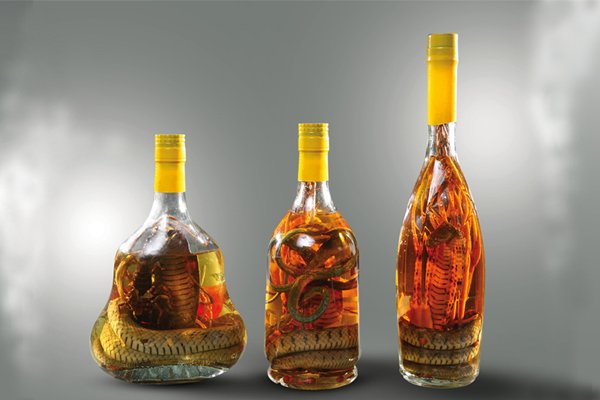 Where to buy during Vietnam tour?
The traditional Ai Dai can be bought at any tailor shop across the country, though the most popular tailors for these elegant "gowns" are normally found in Hoi An. There you can find a wealth of tailor shops that produce the finest clothes from a wide range of materials, including local silk. Off-the-peg Ao Dai are relatively cheap, but you can have one tailor-made for just 700,000 to 1.5 million dong, or thirty to seventy US dollars.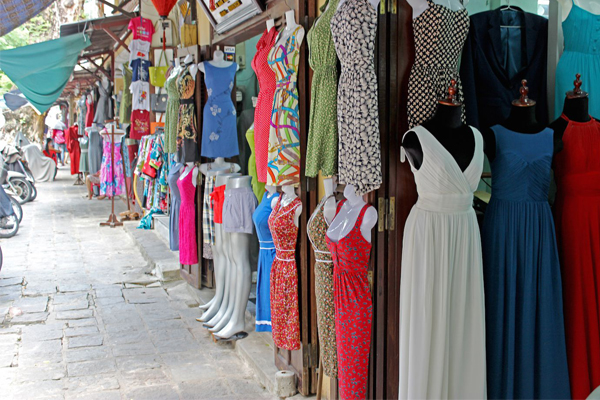 The Hoi An Silk Village is also one of the best places to buy authentic local silk cloth, and you can normally find real local silk for as little as 70,000 dong (US$ 3) per meter. For the best in embroidery, the area around Nha Trang is renowned for its fine silk embroidery, which has been the popular choice of novels for hundreds of years. Pre-made items can be bought for as little as 500,000 dong (21 dollars), while portraits and other custom items can cost up to three times as much.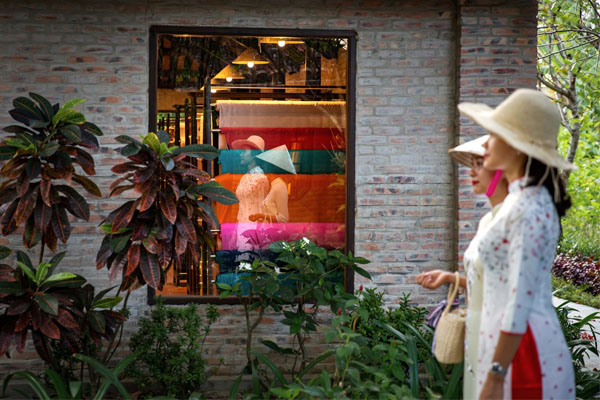 For the best coffee in Vietnam, just about any local market will be able to sell you locally-grown and roasted beans, and there is a trend on buying ready-ground coffee now, which makes it even easier. All the local coffee shops will also be able to sell you their own blend. Snake wine can also be bought all across the country, and you can pick up a bottle in the local markets for as little as 10 dollars, while the tourist-oriented shops will charge you up to 25-30 dollars a bottle.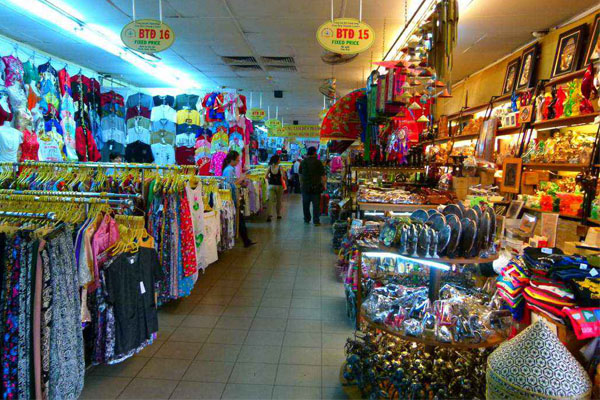 Local markets across the country are the best place to look for conical hats, just steer clear of the obviously tourist-oriented shops that will sell them to you for around ten times the price of the markets. The locals buy their own hats in the markets, and you can get one for as little as 30,000-100,000 dong ($1.50-$4.20).
Hanoi is the ideal place to get good local lacquerware and pottery, and you have a selection of places to buy it. The galleries along Hang Bac Street are good for lacquerware souvenirs, and if you want real locally-made pottery, try a trip to the Bat Trang Village, where the art has been passed down for thousands of years, from generation to generation.
Tips of shopping in Vietnam
Unlike in the west, shopping in Vietnam normally means arguing over the price, and it is a tradition in most of the places you visit, especially the markets. The prices are generally deliberately higher, to encourage good bartering. However, more and more shops are now having set prices, so bartering is not possible. Bargaining is a fine art, and you should be aware of the rough price the item would normally go for. Try not to push it too much, as the lower you go the less profit the seller makes. But rest assured, they will never sell for a price that means they do not make profit at all.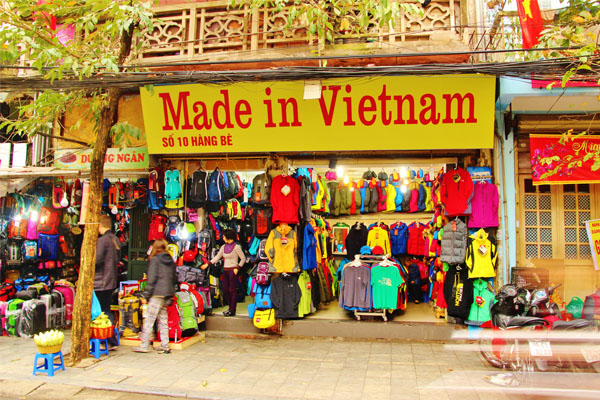 It is easy to get ripped off in Vietnam when shopping if you are not careful. Avoid buying from people that come up to you trying to sell you things, as they are normally counterfeit, and pretty much worthless. Try out the local markets for the authentic goods, such as silk, hats, and snake wine, and bargain for the price. Check out the other places around as well before committing to a bargaining deal, to get the best idea of the real prices.
Being safe when shopping is important, and you should never take out your wallet and show all your cash when out in the local shops and markets. Keep most of your cash in a secure money-belt, and just keep enough in your wallet for the small purchases you are getting.
Summary
Shopping in Vietnam is a wonderful experience, and not just for the amazing bargains and awesome souvenirs you can find. Local markets are a part of the Vietnamese culture, and the experience of buying at the same places as the locals do is an experience you will not get in the more modern shops. So for the best experience, as well as the best in bargains and items, the local markets are the best places in Vietnam for shopping.