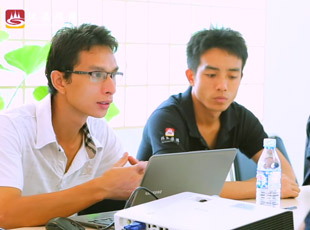 Request a Quote
or Email us: inquiry@indochinatour.com
Cambodia & Myanmar Tour
The temple complexes of Angkor in Cambodia and the Bagan in Myanmar are the two great wonder in Southeast Asia. Both of them boast a vast number of historic temples, oft-photographed sunrises and sunsets, and a magnitude of scale unimaginable to anyone but an art historian. Separated by Thailand, there is no direct flights between Cambodia and Myanmar. Flights running between Siem Reap or Phnom Penh and Yangon have one stop at Bangkok, but won't take much longer.
In Cambodia, discover the country's fascinating history and culture in Phnom Penh's heaving streets and in the awe-inspiring temples of Angkor. In Myanmar, visit the awesome pagodas in Yangon, the ancient temples in Bagan, cruise on the magical Inle Lake and the cultural centre of Mandalay in Myanmar.
Our Cambodia and Myanmar tours below are all independent and fully tailored by our travel experts, ensuring all the smallest details are taken care of. Besides, you can also customize your own trip by telling us your ideas, and we'll take care of the rest for you.
Cambodia & Myanmar Tour Packages
7-21 days vacations combining the best of Cambodia and Myanmar.
Most Popular Indochina Tour Packages including Cambodia & Myanmar
19 days and more combining the best of multiple countries of Indochina.
Cambodia & Myanmar Tour Guide Updates: