Dos and Don'ts in Cambodia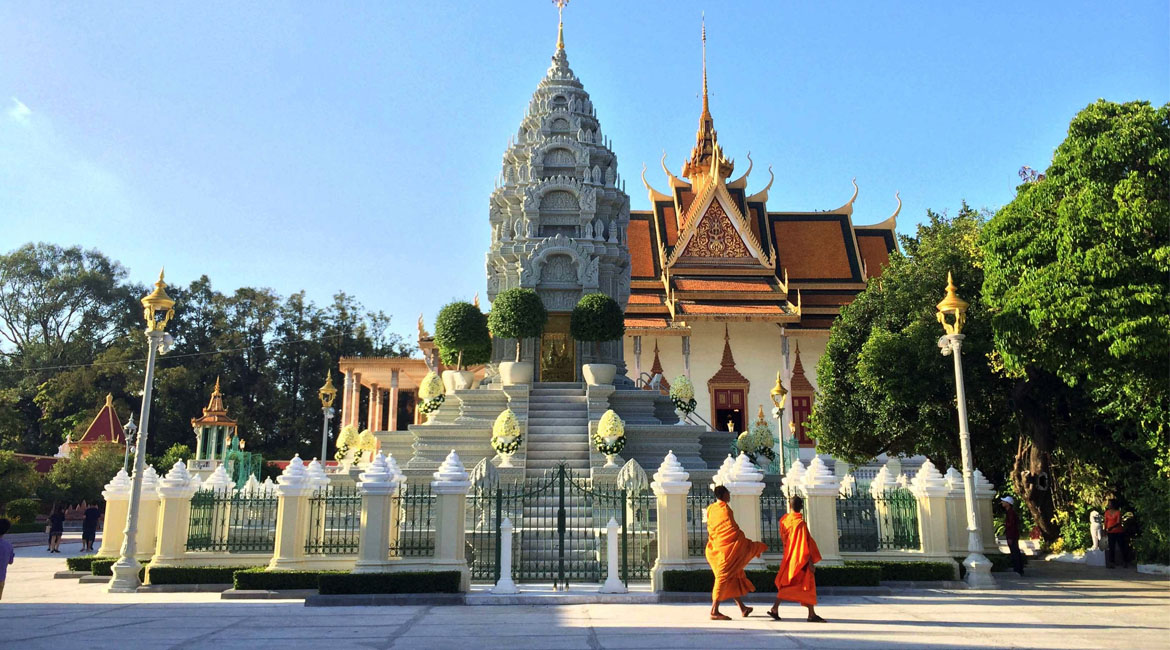 Everyone who visited Cambodia knows it as a country of smiling faces and a rich heritage. Cambodians are quite friendly people, and many travelers don't need to wait long for the locals to delight them.
Still, there are some unwritten rules you need to follow to avoid inconveniences and awkward situations. In the following, you can find some typical dos and don'ts in Cambodia you need to practice to show your respect of their culture and tradition.
Do Dress Appropriately
When traveling in Cambodia, you will feel warm, if not hot, more often than not. Even so, you should avoid wearing too short or too revealing garments since the local dress code is quite conservative. Thanks to tourism, though, it is far less strict than it used to be, but you shouldn't push it too far, nonetheless.
For both men and women, wearing short-sleeved shirts or T-shirts and long, light trousers and sandals is quite acceptable. Hence, the outfit you should avoid comes down to shorts, short skirts, tight pants, and such. Dress particularly conservative and cover knees and shoulders if you visit temples and homes of local Cambodians.
Do Respond to a Smile With a Smile
If you type "Cambodian people" in your browser, images of smiley faces will be the most numerous among those that pop-up. Add to that the fact that most residents of Cambodia are friendly toward travelers, and you get a destination teeming with smiles. So, it would be appropriate to return a smile whenever you receive one while touring Cambodia.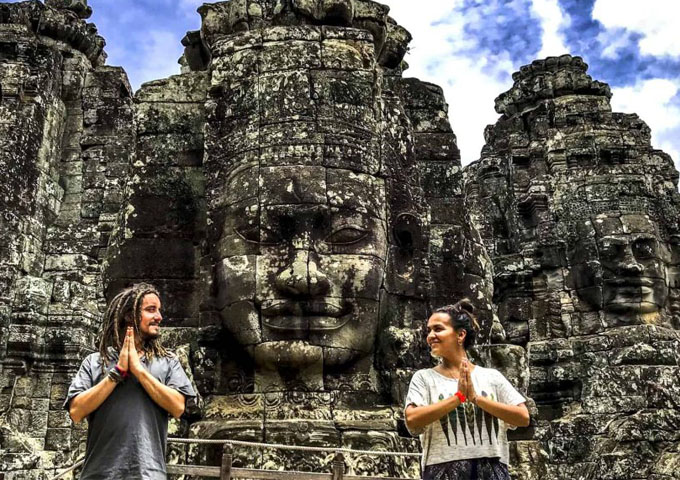 A smile is a good way to say hello in Cambodia.
Do Greet With a Bow Instead of a Handshake
Bowing your head slightly and putting your hands in a prayer position is a common way of greeting in Cambodia. If you wear a hat, which you'll do a lot to protect yourself from the sun, take it off when saluting someone. By bowing your head with palms of your hands touching each other, you say both "hello" and "good-bye."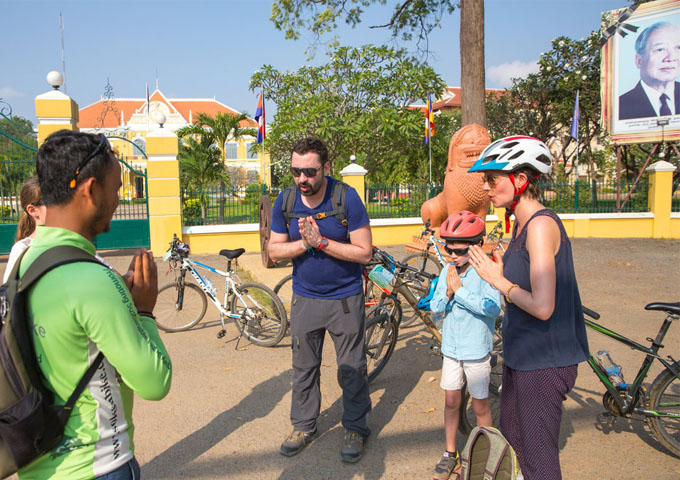 Bowing your head slightly is a common way of greeting in Cambodia.
However, many Cambodians are growing accustomed to how foreign visitors greet each other. So, you may find them extending their hand for a handshake. If you receive such a gesture, feel free to take their hand and shake it. So, you can dance around these dos and don'ts in Cambodian depending on the circumstances.
Do Take off a Hat and Shoes Inside Temples
When entering places of worship in this part of Indochina, you should remove your hat and take off shoes. People of Cambodia are deeply religious, and they take the purity and sanctity of their temples and pagodas very seriously.
So, if you intend to visit a place of worship or two during the day, consider wearing footwear such as flip-flops for the sake of convenience. Besides shoes, you should remove a hat at the door of the pagoda or temple.
Also, avoid pointing your feet at the images of Buddha or anyone, for that matter. Allowing the others to see the bottom of your feet is something you should also refrain from doing.
Do Ask Before You Take a Photo of the Locals
You will find most residents of Cambodia forthcoming when it comes to taking photos of them. However, you should approach and ask them politely to do so. As a result, you will take home a memory card full of smiling Cambodians, such as those you can see online.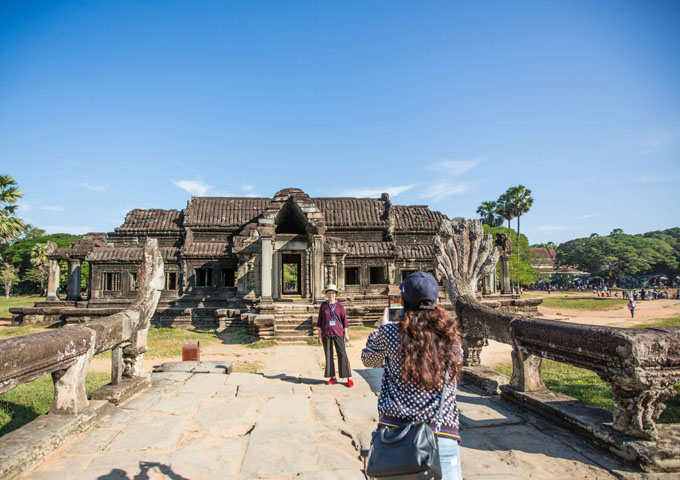 Ask before you take a photo of the locals.
However, there are certain exceptions you may experience in the provinces of Ratanakiri and Mondulkiri (Mondul Kiri). Located in the east of the kingdom, Ratanakiri borders Vietnam and Laos, while Mondulkiri borders Vietnam.
These provinces are home to indigenous Kompong Loeu people. They are as unlikely to let you photograph them as they are likely to get away as soon as you show intent to take photos.
Don't Touch Anyone's Head
Where most western travelers are from, touching one's head, especially a child's, is a perfectly acceptable social norm. However, in most of Asia, Cambodia included, you can do few things that are more offensive or rude than ruffling one's hair.
The head is the most sacred part of the body in most Asian cultures, and, thus, off-limits. Behind this custom is the belief that the person's spiritual force of life resides in their head. So, be careful about what you are doing with your hands in busy areas and anywhere else.
So, mind these cultural differences and rank them highly in your dos and don'ts in Cambodia list.
Avoid Kissing or Dancing in a Provocative Manner in Public
Displaying affection in public is another thing you should avoid while touring the Kingdom of Cambodia. And this encompasses not only kissing but also hugging, putting your arm around someone's shoulder, and even holding hands. Showing affection toward someone in any of these ways would make Cambodians feeling very uneasy.
It also goes without saying that dancing in a sexual or provocative manner is considered highly inappropriate. Remember that this part of Indochina is still conservative in various ways, so act accordingly.
Don't Show Anger or Frustration in Public
The concept of face is an abstract one in the Cambodian kingdom, and it has nothing to do with one's most recognizable physical feature.
Here, "face" is a personification of a person's reputation, dignity and honor among other things. Hence, you should avoid losing or causing someone to lose face by any means necessary, especially in public. Being unaware of local customs, holidaymakers tend to do just that.
The safest strategy to save your or other's face is not to display anger or point out that someone has mistaken something. Even if you feel crossed, you are much more likely to get help if you keep calm instead of yelling, for instance.
Also, don't criticize the locals and give them expensive gifts. In Cambodia, everything is a matter of reciprocity and your acquaintances may lose face if thinking they aren't able to repay you equally. Keep these cultural dos and don'ts in Cambodia in mind when preparing for your trip.
Don't Bargain too Much
Before you start haggling in Siem Reap, Phnom Penh, or any other tourist destination in Cambodia, note that not everything is subject to discount. Items for everyday use that aren't aimed at travelers specifically, such as food or snacks, typically have fixed prices. Even if you manage to get a lower price for these goods, the difference would be so small that sparrow couldn't fill its belly on it.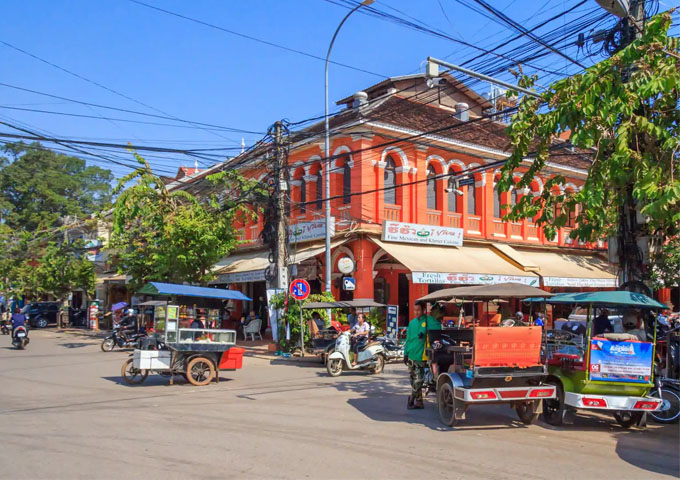 When it comes to the ease of bargaining, Siem Reap stands out.
When you bargain for something, put on a smiley face, and have fun. The main goal of bargaining should be achieving a fair price for both you and the vendor, not just for one party. Also, note that being in a group offers a much higher haggling potential.
When it comes to the ease of bargaining, Siem Reap and Phnom Penh stand out among Cambodian tourist destinations. In Siem Reap, the gateway to the Angkor Archaeological Park, you may even get a 20% or 30% discount on street food. That can help you save a lot travel cost for Cambodia.
Don't Give Gifts to Child Beggars and Those in Orphanages
While touring tourist destinations throughout the kingdom, you will inevitably encounter many child beggars. In these cases, you should refrain from giving them money. If you do the opposite, you won't do them good since you convince them that begging is much more worthwhile than learning.
Also, many travelers visit orphanages unaware that many of them are founded only for tourists to visit them. Most of the children there actually have living relatives who could take care of them. Therefore, if handing out money to child beggars or orphans, you are most likely financing scammers.
Summary
As you can see, the most dos and don'ts in Cambodia revolve around respect and sharing. Residents of this friendly Indochinese nation are tolerant for the most part toward travelers when they make some mistake. However, you should do your best to understand their customs before arriving there. If you are unsure of what to do and or not, don't hesitate to ask.
Most Popular Cambodia Tour Packages