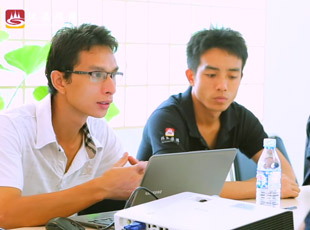 Request a Quote
or Email us: inquiry@indochinatour.com
Myanmar & Laos Tour
As the most laid-back and least-explored regions of Indochina, Myanmar and Laos are the suitable destinations for tourists who desire for unspoiled natural landscapes and the authentic Southeast Asia. The two countries share a border, which makes it available to get across by overland, but you need to get a permit to exit Myanmar, which is time-consuming and expensive. And you may have to get off the bus and cross the Friendship bridge on foot. All the facts leave you no better choice but take the flight. There are flights running between Yangon and Vientiane with stop at Bangkok, which will take about 4 hours.
In Myanmar, visit the awesome pagodas in Yangon, the ancient temples in Bagan, cruise on the magical Inle Lake and the cultural centre of Mandalay in Myanmar. In Laos, just take it easy and take it slow, and enjoy. After a one-day city tour in Vientiane, move to Luang Prabang. A tour to Kuang Si Waterfall to soak up the beauty of the Kuang Si Waterfalls and swim in the crystal-clear waters.
Our Myanmar and Laos tours below are all independent and fully tailored by our travel experts, ensuring all the smallest details are taken care of. Besides, you can also customize your own trip by telling us your ideas, and we'll take care of the rest for you.
Myanmar & Laos Tour Packages
11-13 days vacations combining the best of Myanmar and Laos.
11 Days Myanmar & Laos Highlights Tour

Yangon - Bagan - Heho - Inle Lake - Mandalay - Luang Prabang

A 11-day tour to Myanmar and Laos is the best tout idea to have all the main sights of the two countries visited for those who don ...

12 Days Myanmar & Laos Highlights Tour

Yangon - Bagan - Heho - Inle Lake - Mandalay - Luang Prabang

If you are very into unspoiled natural landscapes and the authentic beauties of Southeast Asia, you really should take this 12 days ...

13 Days Classic Myanmar and Laos Tour

Yangon - Mandalay - Amarapura - Bagan - Heho - Inle Lake - Heho - Yangon - Vientiane - Luang Brabang

Combing river cruise, lake discovery and overland travel, this 13 days Myanmar and Laos tour is full of surprise, which will allow ...
Most Popular Indochina Tour Packages including Myanmar & Laos
22 days and more combining the best of multiple countries of Indochina.
Myanmar & Laos Tour Guide Updates: