Cambodian Art: A Window into the Heart of Southeast Asia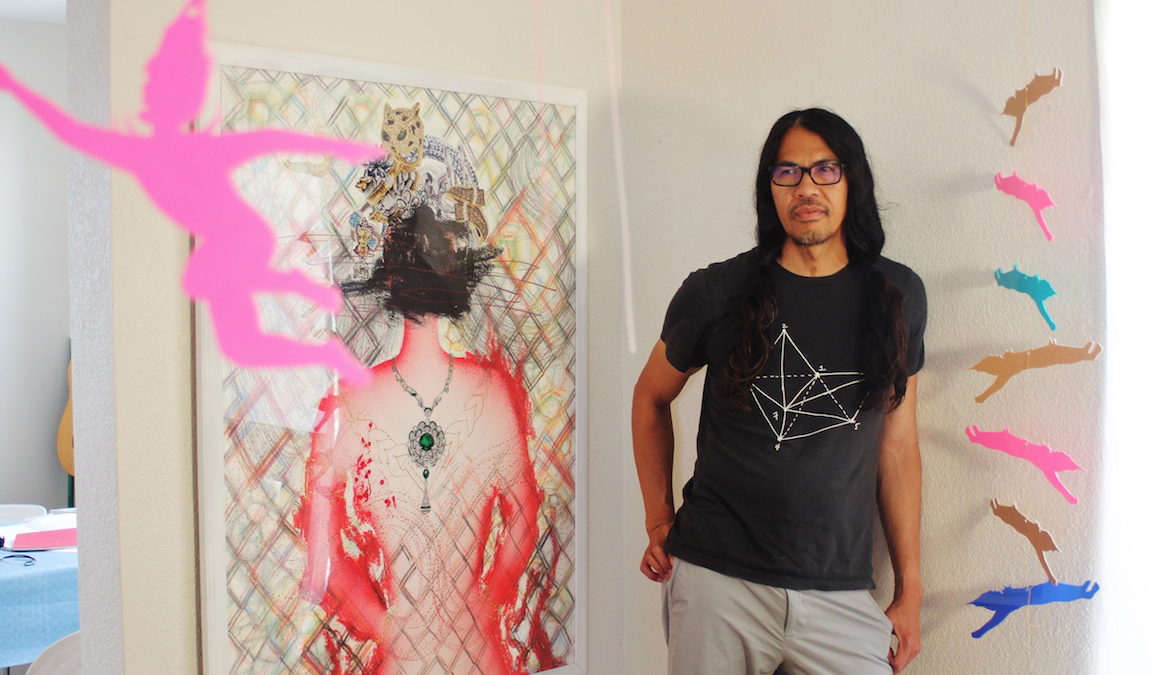 Cambodia immigrant artist Syprasoeuth
Cambodia is a country in Southeast Asia with a rich cultural history known for its unique art and architecture. Cambodian art is an integral part of the country's culture and a window into the heart of the Southeast Asian region.
We will discuss the development of Cambodian art to offer you a glimpse of its ups and downs with practical skills for you to better integrate into Cambodian life.
Definition of Cambodian Art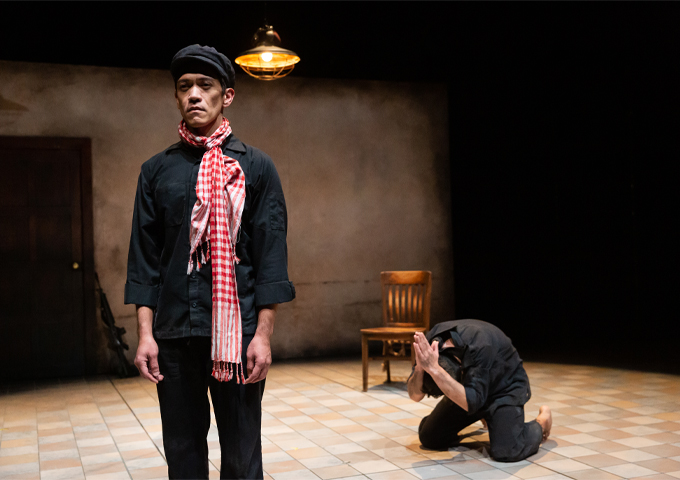 Scene of play by Lauren Yee's Cambodian Rock Band
A Dutch post-impressionist painter, Vincent Van Gogh, once said, "I am seeking. I am striving. I am in it with all my heart." Art is like a big, crazy adventure; the only limit is your imagination.
Cambodian art refers to the art forms created in Cambodia throughout its history. It includes visual arts such as painting, sculpture, and architecture, as well as performing arts such as dance and music, Cambodian martial art and theater, and it also includes literature, photography, film, etc.
Overview of the Current State of Cambodian Art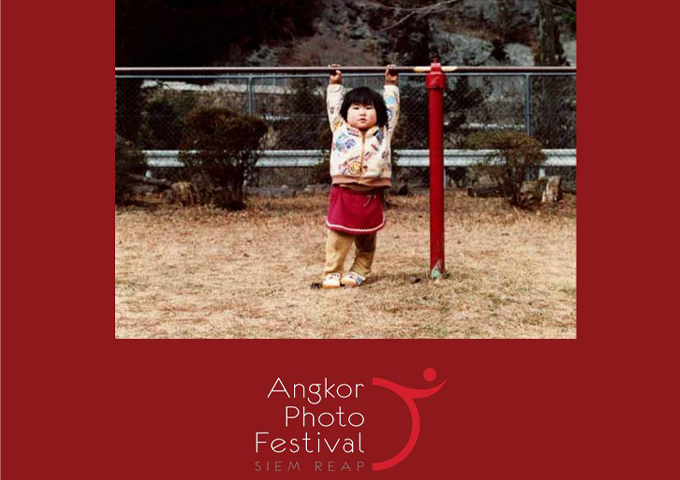 2012 Angkor Photo Festival poster
The current state of Cambodian art is a mixture of tradition and modernization. While there is still a strong focus on preserving traditional art forms, there is also a growing trend toward modern and contemporary art.
The art scene in Cambodia has been increasing in recent years, with more galleries, exhibitions, and art events popping up across the country, such as Angkor Photo Festival, Chaktomuk Short Film Festival, Khmer Literature Festival, etc.
Sects of Cambodian Art
Overview of the earliest known forms: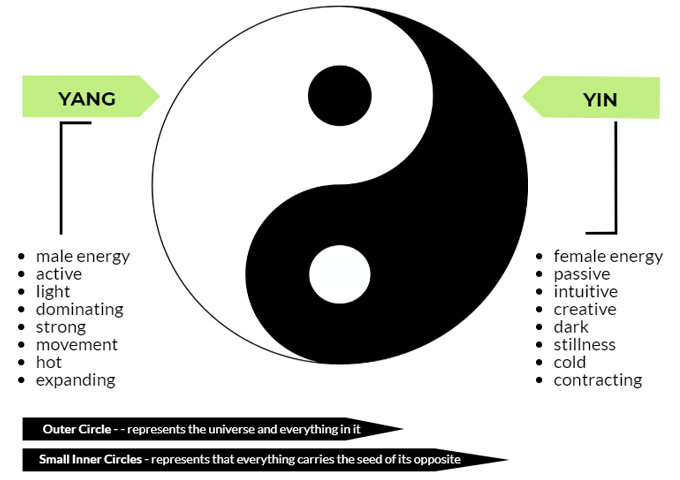 Chinese Yin Yang symble for balance
The earliest known forms of Cambodian art date back to the Funan period (1st to 6th centuries CE). During this time, art was heavily influenced by Indian and Chinese styles. This can be seen in the carvings and sculptures at Angkor's temples.
One of the main similarities between Indian and Chinese art and Cambodian art during the Angkor period is the focus on symmetry, balance, and proportion. Both Indian and Chinese art placed great emphasis on these elements.
Classical Cambodian art: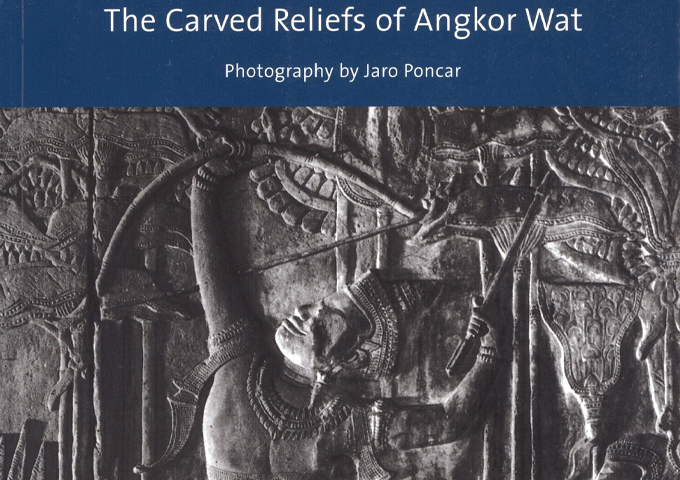 The carved reliefs of Angkor Wat
Classical Cambodian art emerged during the Khmer Empire (9th to 15th centuries CE). This period saw the construction of many of Cambodia's most iconic temples, including Angkor Wat and Bayon. The art of this period was characterized by its intricate carvings and reliefs, which depicted scenes from Hindu and Buddhist mythology.
Classical Cambodian art is considered some of Southeast Asia's most beautiful and sophisticated art. The art also demonstrates high technical expertise, particularly in using stone and other materials.
The impact of French colonialism: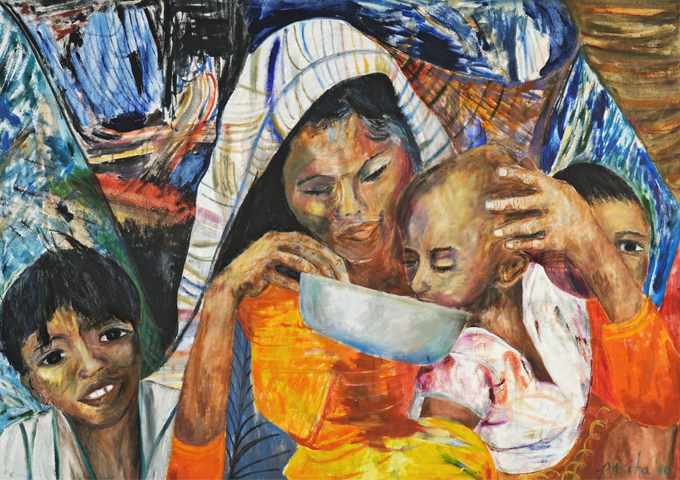 Water of Life, 1980, oil on canvas, by Pacita Abad
French colonialism in Cambodia resulted from France's expansionist policies in Southeast Asia during the late 19th century. The French, who had already established colonies in Vietnam and Laos, saw Cambodia as a strategic location for expanding their regional influence.
French colonialism in Cambodia had a significant impact on Cambodian art, particularly in terms of the adoption of Western artistic styles and techniques. The introduction of academic art, oil painting, perspective, new subject matter, and the establishment of art schools all contributed to the Westernization of Cambodian art during this period.
Contemporary trends: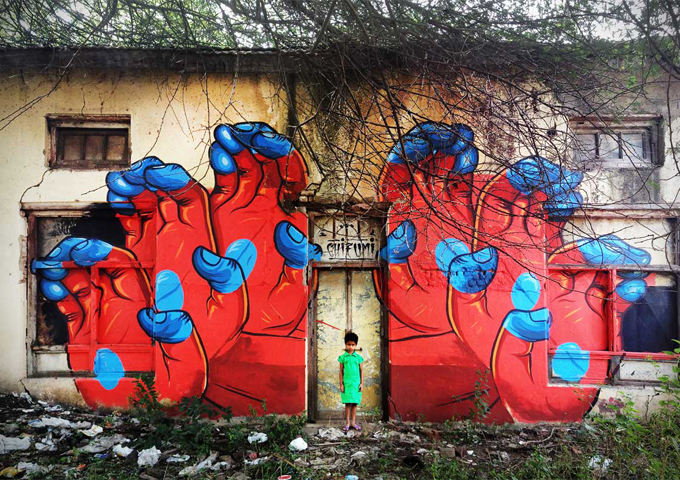 Chifumi's artwork
Many artists are experimenting with new techniques and materials, pushing the boundaries of traditional art forms and exploring new ways of expressing themselves.
Cambodia street art is a relatively new phenomenon that has emerged in the country in the last decade. One of the most prominent street artists in Cambodia is Chifumi, who is known for his intricate stencils and vibrant colors. He has created many murals in Phnom Penh, the capital city, including a stunning portrait of a Khmer Rouge victim.
Where Can You Buy Cultural Crafts in Cambodia?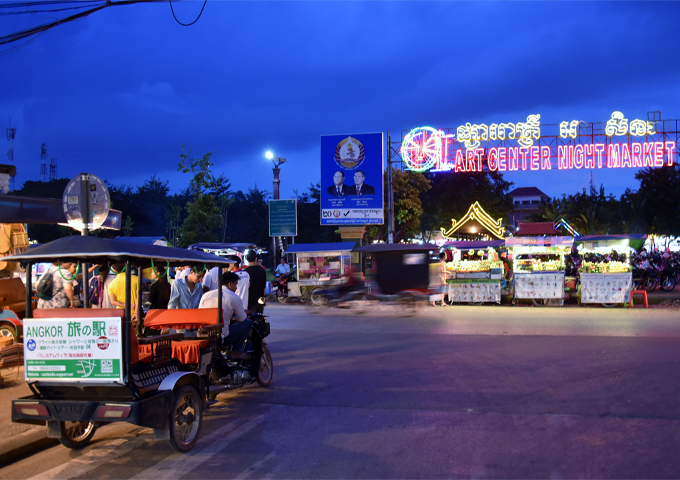 Siem Reao art center night market
There are many markets and shops throughout Cambodia where visitors can buy authentic Cambodian art and crafts. Some of the most popular include the Russian Market in Phnom Penh, the Angkor Night Market in Siem Reap, and the Artisans Angkor Workshop in Siem Reap.
When buying Cambodian art, ensuring it is high-quality and ethically sourced is essential. Here are a few tips to help you identify authentic and ethical Cambodian art:
1) Look for the "Made in Cambodia" label to ensure the product is locally made.
2) Check the quality of the materials and craftsmanship. Authentic Cambodian art is often made with high-quality materials and intricate designs.
3) Research the artist or artisan to ensure they are reputable and ethically sourcing their materials.
4) Support fair trade organizations that work with local artisans to ensure they are paid fair wages and work in safe conditions.
Check the links below for your plan to Cambodia.
4 Days Cambodia Culture Tour in Siem Reap
9 Days Classic Cambodia Tour
15 Days Exploration Tour of Cambodia
Suggested Itinerary for a Cultural Tour of Cambodia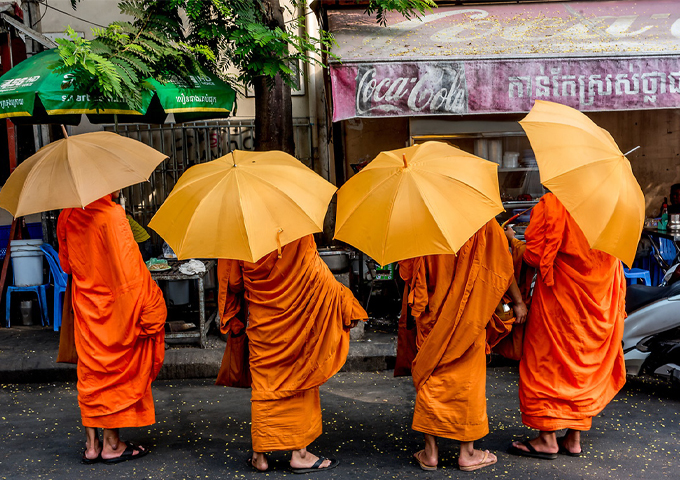 Photo of Cambodia Buddhists on street
Day 1: Visit the Royal Palace and National Museum in Phnom Penh to learn about the history and art of Cambodia.
Day 2: Explore the temples of Angkor, including Angkor Wat and Bayon.
Day 3: Visit the Artisans Angkor workshop in Siem Reap to see traditional Cambodian crafts being made.
Day 4: Take a cooking class to learn about traditional Cambodian cuisine.
Day 5: Visit the Tuol Sleng Genocide Museum and Choeung Ek Killing Fields to learn about Cambodia's dark history.
Ending
In conclusion, Cambodian art is a unique and vital part of the country's culture and history. Visitors can support local artisans and help preserve traditional art forms by buying authentic and ethically sourced Cambodian art. We hope this article has provided valuable information for those interested in exploring the world of Cambodian art and culture. If you want to know more about individual itinerary, feel free to contact us!
More Related Travel Planning Articles
Most Popular Cambodia Tour Packages